Heatfastener
Aerospace Fasteners Supplier
Here at Heatfastener, we understand the importance of delivering high-performing and cost-effective aerospace fasteners, aerospace bolts, and nuts. For over 25 years, our team of engineering experts has been manufacturer suppliers for custom and specialty fasteners. Our team of professionals brings together over 30 years of industrial experience so that we can provide you with the most effective solutions for the aerospace industry.
We can provide customized products that will deliver in even the most challenging conditions by utilizing the technical and engineering experience of our team alongside the highest quality materials and latest technology. We are a manufacturer supplier of a wide range of fasteners, bolts, and nuts suitable for the aerospace industry's unique requirements.
We supply aerospace-grade fasteners for a wide range of applications. All our products are rigorously tested and offer outstanding corrosion and thermal resistance. We ensure that all our aerospace-grade fasteners meet all the required standards for aerospace industries around the world.
Our aerospace nuts & bolts come in a variety of materials, and we can customize our products to meet your unique specifications. Each product is carefully selected for its tensile strength, corrosion resistance, and weight. materials include: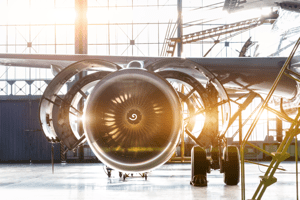 What are Aerospace Fasteners?
Aerospace industries or airplane fasteners, including aerospace screws, aerospace bolts, and aerospace nuts, and one kind of CNC machining aerospace components apply particularly in the manufacturing of aerostructure. The airplane information components are constructed in numerous manufacturing places instead of being created in a solitary plant. Additionally, these bolts are needed to sign up with these components right into a full aircraft in the last airplane setting up.
The aerospace sector is rigid when it concerns safety and security and also weight. Therefore, the fasteners made use in producing the airplane are of excellent quality as well as very long-lasting.
Furthermore, airplane fasteners screws, and bolts offer the aerostructure strength, making them a crucial part of the airplane. These bolts are of various kinds, that include nuts as well as screws, screws, rivets, and also much more.
Bolts likewise can put together aerostructures such as the body, wings, empennage, nose, pylon, nacelle, flight control surface areas, as well as much more. Besides, they give beauty as well as sturdiness to business as well as armed forces airplane styles.
Aerospace or aviation fasteners, screws, and bolts need to be extremely durable to endure incredible gravity stress. They are vital items of equipment that affect the airplane's total security as well as effectiveness. In addition, to successfully maintain production as well as usage in check, these bolts need to pass rigorous typical qualifications.
The aerospace industry uses a variety of standard fasteners, such as pins, rivets, screws, bolts, and nuts. Specialty fasteners made from high-performing alloys have been developed to meet the stringent standards and requirements of the aerospace industry. For example, aerospace fasteners must withstand the high pressures from leaving the earth's atmosphere to the extreme temperatures of burning jet fuel.
The following are important performance characteristics for fasteners for power generation:
Excellent corrosion and oxidation resistance
High tensile, shear, and fatigue strength
Superior performance in extreme conditions, including low and high temperatures and pressures
Self-sealing and self-locking capabilities to prevent fluid and pressure leaks and loosening during operation
High immunity to wear and vibration
High strength-to-weight ratio to optimize performance and minimize energy and fuel costs
Types of Aerospace Fasteners
There are some fasteners, screws, and bolts for aerospace that have large applications in the business aeronautics sector. Additionally, there is a review of the various kinds of bolts for airplanes as well as just how they contrast as well as various.
Airplane bolts: These are constructed from unplated corrosion-resistant steel, zinc layered corrosion-resistant steel, cadmium, or plated lightweight aluminum alloys. In addition, the typically utilized screws for airplanes are MS screws, close resistance screws, NAS interior wrenching, and also AN screws.
Airplane nuts: These are threaded bolts constructed from cadmium layered carbon steel, stainless steel, or anodized 2024T lightweight aluminum alloy. Besides, they are constantly utilized along with a breeding screw or screw. There are 2 kinds of airplane nuts: non-locking and also self-locking.
Airplane screws: These bolts are one of the most usual string attachment techniques with a helical ridge, called an outside string. They are frequently made up of lower-strength products than screws and also put with a baggy string.
Airplane rivets: These bolts have a smooth round shaft with a head on one end as well as are utilized to sign up with 2 or even more steel sheets, plates, or items of product. The rivet's shank is placed into matched openings in 2 items of product, as well as the pointer is disturbed to generate a 2nd head that safely secures both components with each other.
Aerospace Collars (Lock Screw Rivet): These bolts fit perfectly with lock screw rivets (offered independently). They help in affixing the rivet or screw to the things as well as having suitable steel alloy bodies.
Specialty Fasteners: These special fasteners have applications instead of typical AN nuts as well as screws, as well as they have high steel toughness while being light-weight. A lot of Light sporting activity airplanes likewise make substantial use of unique bolts (LSA). Several of one of the most typically utilized unique bolts are as complies with.
Need Custom Fasteners for Your Industry?
As a 20-year industry experience manufacturer with a factory equipped with precision machines, we can provide, from consultation to production, a one-stop solution for you.
About Us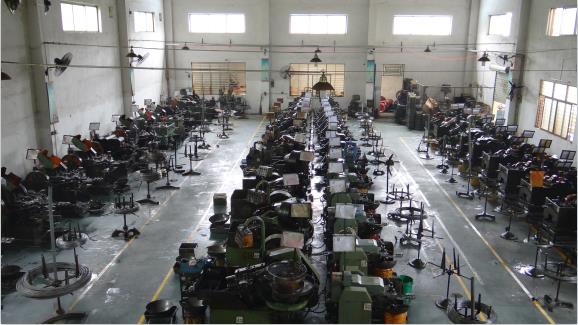 Shenzhen Heat Hardware Co., Ltd is a leading custom screw manufacturer in China founded in 2000 years. We are specializing in custom screws, security screws, Sems screws, Chicago Screws, Weld Screws, Long screws, Micro Screws, Thumb Screws, Set Screws, Custom bolts, carriage bolts, nuts, and other custom Fasteners. With more than 20years of industry experience. We have serviced over 20000customers including the aerospace industry, automotive industry, electronics, mechanical and electrical products, robots, the Medical industry, communications industry, Outdoor sports products, smart appliances, etc. we can provide one-stop fastener customized service for you no matter what kind of custom fastener you need.
Frequently Asked Questions
Other Types Of Custom Fasteners
Contact Us
Are you looking for screw manufacturers?
24hours online Service
Blogs