Ball Head CNC Machining Screws
Ball Head CNC Machining Screws
Categories: Stainless steel Screws, Ball head screws, CNC , Stainless steel machine screwrs
Materials: Stainless steel; Finish coating: Passivated
Head: Ball; Thread: Machine
CNC Machining It is a computerized manufacturing process in which pre-programmed software and code control the movement of production equipment. CNC machining controls a range of complex machinery, such as grinders, lathes, and turning mills, all of which are used to cut, shape, and create different parts and prototypes. Which can be defined as a process in which pre-programmed computer software dictates the movement of factory machinery and tools. As a result, manufacturers can produce parts in less time, reduce waste and eliminate the risk of human error.
Advantage of CNC
CNC Machining Produces Little to No Waste.
Zero Defects and Greater Accuracy.
Faster and Efficient Production.
Quicker Assembly.
Enhanced Personnel Safety.
Reduction in Energy Consumption.
CNC Machining Leads to Lower Production Costs.
Conclusion.
Ball head screws are often used in industrial equipment. And the screw is used to fix the upper and lower body of the motor assembly
Material can be stainless steel, carbon steel, titanium, or aluminum. etc. Metric and Inches are available
Non-standard sizes, materials, and finishes are available to order as specials, including small volume manufacture, modifications and custom parts made to drawings.
Need Custom Screws for Your Industry?
As a 20-year industry experience manufacturer with a factory equipped with precision machines, we can provide, from consultation to production, a one-stop solution for you.
About Us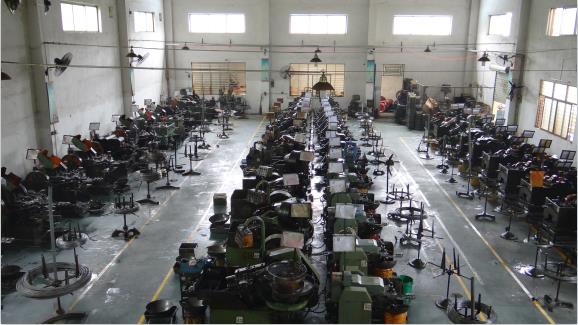 Shenzhen Heat Hardware Co., Ltd is a leading custom screw manufacturer in China founded in 2000 years. We are specializing in custom screws, security screws, Sems screws, Chicago Screws, Weld Screws, Long screws, Micro Screws, Thumb Screws, Set Screws, Custom bolts, carriage bolts, nuts, and other custom Fasteners. With more than 20years of industry experience. We have serviced over 20000customers including the aerospace industry, automotive industry, electronics, mechanical and electrical products, robots, the Medical industry, communications industry, Outdoor sports products, smart appliances, etc. we can provide one-stop fastener customized service for you no matter what kind of custom fastener you need.
Related Products
Contact Us
Are you looking for screw manufacturers?
24hours online Service
Blogs