Heatfastener
Barrel Nuts
Supplier
Heatfastener. We mainly produce all kinds of barrel nuts, custom screws, bolts, nuts, rivets, lathing parts, and other fasteners products, and the material of these products can be carbon steel, stainless steel, alloy steel, copper, brass, aluminum. We can make products complied with JIS, ANSI, DIN, ISO standards or according to the customized requirement strictly. We have been specialized in making fasteners products since 2001, which makes us gather abundant experience in technique, and we also fetch in advanced management method from some other Taiwan companies. We are committed to designing and researching the products independently, and we also establish an independent quality control department, research, and development department
Our products are mainly used in the automotive industry, high-speed railway industry, aviation industry, medical equipment industry, etc, we have designed and manufactured key components for world-famous enterprises, we are committed to providing our customers with high-quality products, high-level services, and continuous improvement
Heatfastener offers fully customized custom bolts and screws according to your needs. We can bring your fastener design to reality, and everything according to your requirements.
.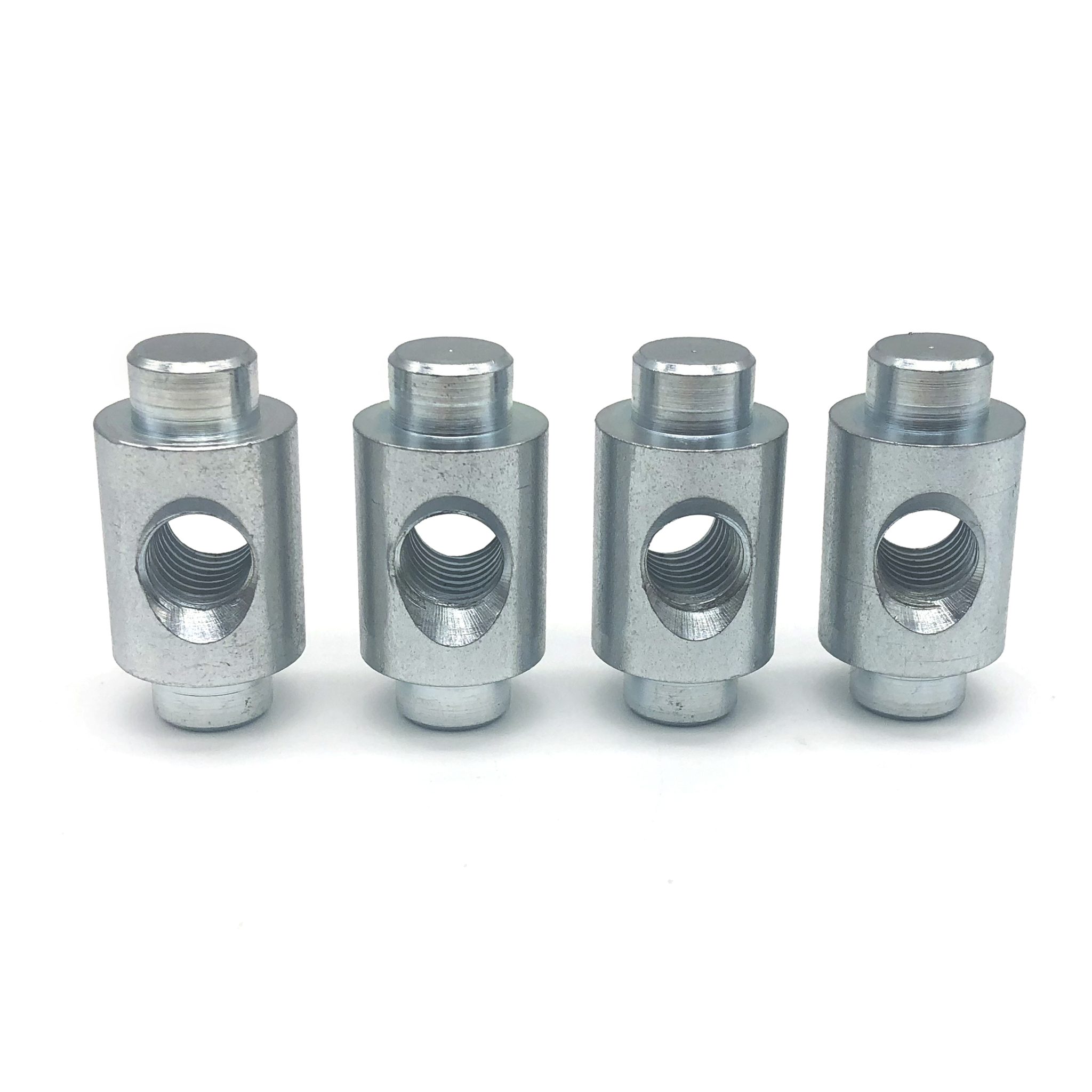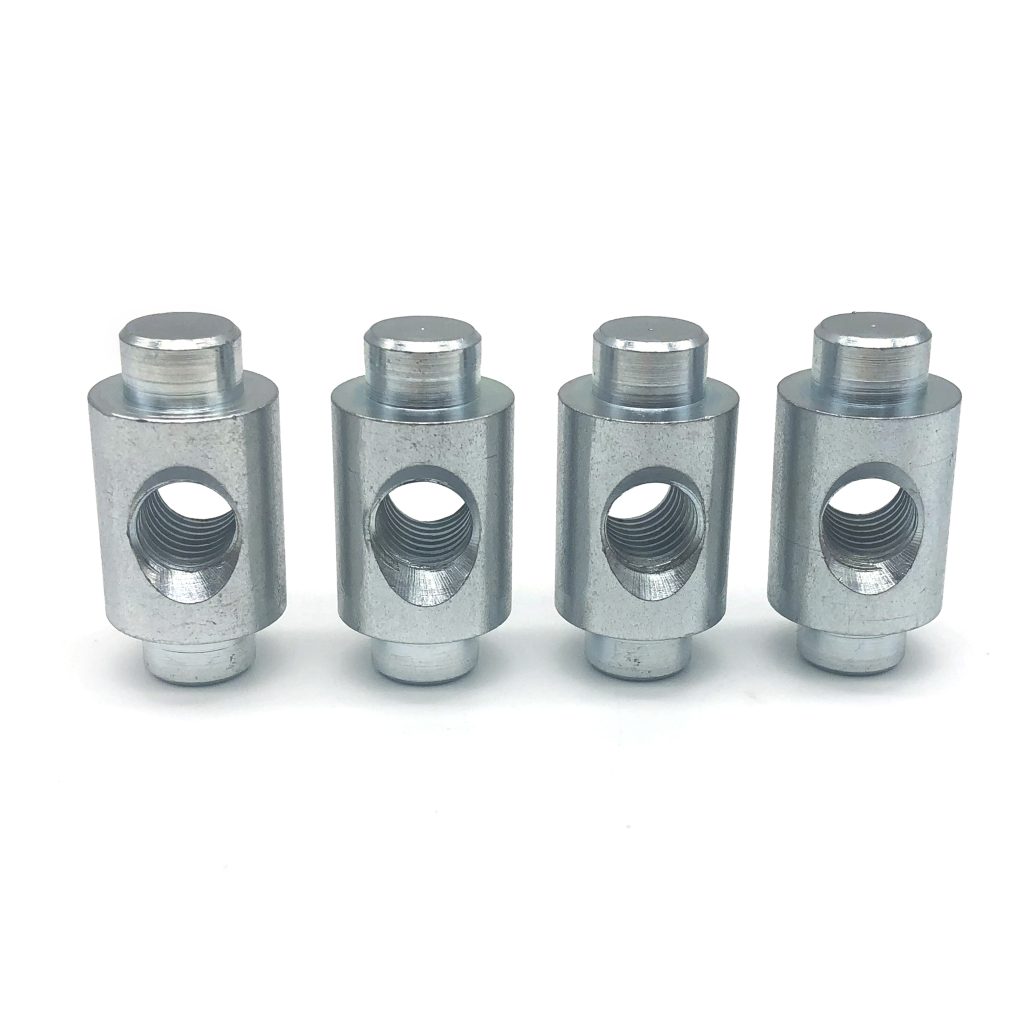 Barrel Nuts Details
Barrel nuts (likewise referred to as steel cross dowel or dowel nut) is a specific nut, and also is typically utilized in aerospace as well as ready-to-assemble furniture applications. we can call furniture screws, nuts, bolts
Barrel nuts are additionally typical in flat-pack furnishings, where lengthy screws and also barrel nuts are made use of to hold together T joints in chipboard sheets.
It is made use of to screw slim sheet steel components to bigger, typically billet or built, components. The barrel nut is a rounded slug, or created sheet steel gets rid of strings vertical to the size of the nut. The nut beings in an opening inside the building as well as a basic screw are threaded right into the barrel nut from outside the sheet steel. They are chosen over a typical nut as well as screw, since they do not need a flange to be machined or created onto the obtaining component, therefore minimizing weight.
Furnishings go across dowel barrel nuts are round designed steel nuts (steel dowels) utilized with furnishings adapter screws to sign up with 2 items of timber. The within the threaded opening is uncommon because it travels through the sides of the dowel. To mount, the items of timber to be signed up with are straightened, after that, a screw opening is pierced via one item of timber and also right into the various other. A dowel opening is pierced side to side throughout the screw opening and also the cross dowel is placed right into it. Completion of the cross dowel is slotted to ensure that a screwdriver can be placed to turn the dowel to make sure that its threaded shaft straightens with the screw opening. The furnishings port screw is placed right into the screw opening as well as screwed right into the cross dowel till the timber items are held firmly with each other.
Barrel nuts and barrel bolts come in a variety of diameters and lengths. We carry them in coarse and fine thread. Listed below are the diameters we carry:
Materials:
Stainless steel – SS302, SS304, SS316, (good tenacity),Stainless steel A2 A4
Steel – C45(K1045), C46(K1046),C20
Brass – C36000 ( C26800), C37700 ( HPb59), C38500( HPb58),C27200CuZn37), C28000(CuZn40)
Bronze–C51000, C52100, C54400, etc
Aluminum – Al6061, Al6063 etc
Carbon steel – C1006,C1010,C1018,C1022,C1035K,C1045
Alloy steel – SCM435,C10B21,C10B339
Other material– Titanium, UNS C11000 Copper,silicon
Others:
Grade: Grade 4.8,Grade 6.8,Grade 8.8,Grade10.9,Grade12.9 etc
Standard:GB,DIN,ISO, ANSI/ASTM,BS,BSW,JIS, Metric, Inch
Finish:Plain, H.D.G, Black oxide, Chrome, Teflon,dacromet,Anodized,With nylok
Certificates: ISO9001:2015, ISO14001:2015,IATF16949, ROHS
Non standards:OEM is available,according to customer requirments
Head type&Drive Type
Head Type:Flat, Oval, Binding, Pan, Round, Truss, Button, PF,Cheese,Fillister, Pan Washer, Cylinder,Hexagon, Indented Hexagon,Washer
Drive Type:Phillips, Slotted, Phiilips/Slotted, 6 Lobe, Pin 6 Lobe, Pozidrive, Square, Triangle,Y type. Tri-wing, S-type, H type, Hexagon, 5 Point,8 point, Spline, Spanner, Clutch, Hex pn,torx pin
Thread Type:Machine screws,bolts, self tapping etc
Application
A barrel nut is a female fastener used to bolt individual pieces of an assembly together without having an exposed nut on one of the work-piece faces. The barrel nut consists of a short, straight length of round bar with a perpendicular, threaded hole through its center. To install the nut, a hole is drilled, typically from a hidden surface, on a workpiece into which the nut fits. Another hole is then drilled into the workpiece to correspond with the position of the nuts' threaded opening. This allows a second workpiece to be bolted to the first without any nut being visible on its face, a useful feature in aesthetically-sensitive applications such as furniture making.
Also, our custom fastener, bolts, screws are widely used in the below industries
Electronics
Petrochemicals
Consumer products
Transportation
Agriculture
Heavy machinery
Construction
Automotive
Medical
Military
Aerospace
Oil and gas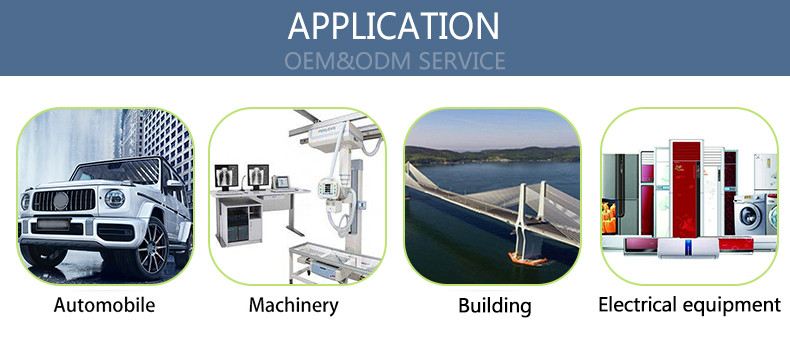 barrel nut has a threaded hole with a drilled-out and threaded center, which the bolt fits into.
Clutch Head Security Barrel Nuts
Pin Hex Countersunk Security Barrel Nuts.
Socket Countersunk Barrel Nuts
Slotted Raised Countersunk Barrel Nuts
Slotted Raised Head Barrel Nuts
Low Profile Socket Barrel Nuts.
Domed Low Profile Barrel Nuts (No Drive)
Pozidrive Barrel Nuts
Heatfastener carries all kinds of barrel nuts and bolts, from Micro M1 to Large bolts. and specially custom barrel nuts
| Diameter | Pitch | Depth of nut | Across Flats |
| --- | --- | --- | --- |
| M5 | 0.8mm | 15mm | 8mm |
| M6 | 1.0mm | 18mm | 10mm |
| M8 | 1.25mm | 24mm | 13mm |
| M10 | 1.5mm | 30mm | 17mm |
| M12 | 1.75mm | 36mm | 19mm |
| M14 | 2mm | 72mm | 22mm |
| M16 | 2mm | 48mm | 24mm |
| M18 | 2.5mm | 54mm | 27mm |
| M20 | 2.5mm | 60mm | 30mm |
| M22 | 2.5mm | 66mm | 32mm |
| M24 | 3.0mm | 72mm | 36mm |
| M27 | 3.0mm | 76mm | 41mm |
| M30 | 3.5mm | 90mm | 46mm |
| M36 | 4mm | 108mm | 55mm |
barrel nuts
Need Custom Barrel Nuts for Your Industry?
As a 20-year industry experience manufacturer with a factory equipped with precision machines, we can provide, from consultation to production, a one-stop solution for you.
About Us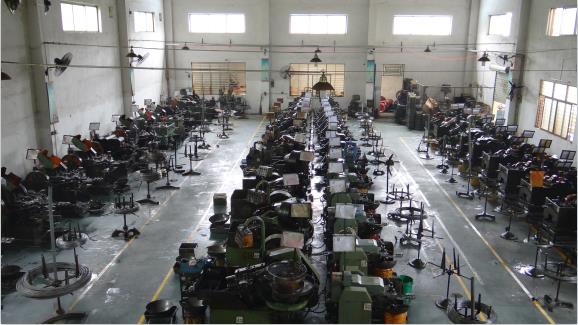 Shenzhen Heat Hardware Co., Ltd is a leading custom screw manufacturer in China founded in 2000 years. We are specializing in custom screws, security screws, Sems screws, Chicago Screws, Weld Screws, Long screws, Micro Screws, Thumb Screws, Set Screws, Custom bolts, carriage bolts, nuts, and other custom Fasteners. With more than 20years of industry experience. We have serviced over 20000customers including the aerospace industry, automotive industry, electronics, mechanical and electrical products, robots, the Medical industry, communications industry, Outdoor sports products, smart appliances, etc. we can provide one-stop fastener customized service for you no matter what kind of custom fastener you need.
Frequently Asked Questions
Related Custom Bolts
Contact Us
Are you looking for screw manufacturers?
24hours online Service
Blogs