Heatfastener
Screws Supplier
We're a leading screw manufacturer of specialty fastening solutions for demanding industrial applications. Our area of expertise is custom screws and custom bolts manufactured from high-quality, materials available in Titanium, Aluminum, Brass, and Copper, Besides these materials. Carton steel and stainless steel 304, stainless steel 316, etc materials are also available. We can also manufacture them per your specific request.
Heatfastener Specialty Manufacturing has been working with original equipment manufacturers for over 100 years, providing excellent and timely customer service. Our team of highly trained professionals utilizes only the latest technology and processing methods to manufacture all of our fasteners. We carefully monitor each washer to be sure it is made to precision. You'll be satisfied with the end results. Our parts are widely used in aerospace, automotive, electronics, mechanical and electrical products, robot, medical industry, communications industry, outdoor sports products, smart appliances, etc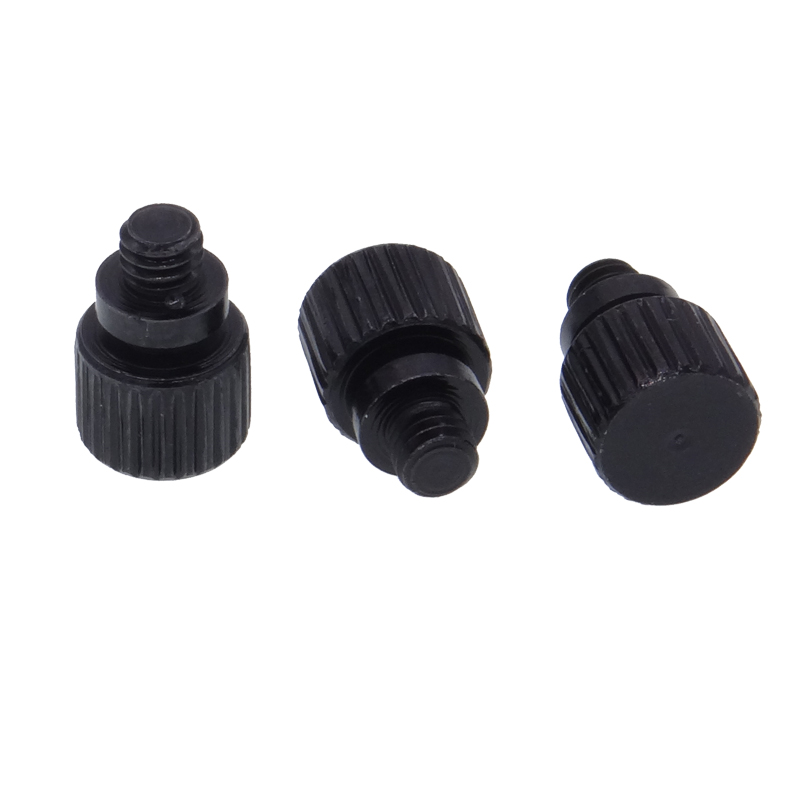 Custom Screws are a kind of daily industrial product manufacturing parts, which are widely used. With the continuous development of industrial manufacturing, the market demand for screws continues to grow, resulting in more and more screw factories. So how to choose a good screw factory?
Check Certificates qualified of Screw Manufacturer
First of all, it is necessary to check whether the screw manufacturer has the relevant qualification certificate. This is directly related to whether the screws produced by the manufacturer are qualified. Usually, professional screw manufacturers have formal business licenses and production qualifications. The ISO9001 certification audit and obtain relevant certificates of screw manufacturers.
Check the scale of the factory
If you want or have good quality products, the more direct method is to go to the screw manufacturer to conduct on-site inspections, mainly focusing on the production scale of the manufacturer. Generally speaking, the larger the scale of the manufacturer, the stronger the equipment, and the quality of the products produced. It is also more secure, so it is recommended to choose a large-scale screw manufacturer. Most of these manufacturers are more formal and professional.
Technical Team Support
The quality of screws also depends on the strength of the production team. If the manufacturer has a professional technical team in engineering technology and quality assurance, while providing screw processing services to customers, it can continue to improve service plans and help customers in the harsh market. To maintain an advantage in the competition, in short, is also one of the important judgment criteria to reflect the strength of the manufacturer. The choice of a professional screw manufacturer must have solid technical support
Should Create Prototypes for Testing
Product durability: Product durability is one of the most concerning issues for consumers. On the one hand, high product durability and quality are the foundation of a screw factory's basic industry. All kinds of products should have very high-quality standards in terms of raw material strength and toughness, which can ensure the reliability of people using their screws and the overall quality and safety of product use sites.
The standard degree of product specifications: Another criterion for judging the quality of a screw factory is the standard of its product specifications. Good screw factory products have high standards in various sizes of products so that the specifications and sizes of products can strictly meet the requirements of consumers. Consumers can ask the hardware and screw factory to provide samples of actual use before ordering.
After Sales Service
Screw manufacturers must, therefore, have excellent customer service so that they can get all the details right. Additionally, the manufacturer should make a follow-up after delivering supplies, to confirm that all your custom fasteners are working optimally. In case the fasteners and screws supplied aren't working as envisioned, the manufacturer should be able to make the right changes at no extra cost. It is best to review the previous cases, If a screw manufacturer registers only complaints and negative reviews, you're better off scouting for a reputable screw manufacturer.
Need Custom Screws For Your Industry?
As a 20-year industry experience manufacturer with a factory equipped with precision machines, we can provide, from consultation to production, a one-stop solution for you.
Related Products
Contact Us
Are you looking for screw manufacturers?
24hours online Service
Related Articles