Heatfastener
Cage Nuts Manufacturers
We are a custom cage nuts supplier, custom screws, bolts, and fastener manufacturer, our company has professional production and management talents, a long-term focus on the development, production, and solution of custom cage nuts to meet the individual needs of different customers.
We aim to provide our customers with worry-free service and create win-win
the situation, all of this has gained Heatfastener high reputation among our customers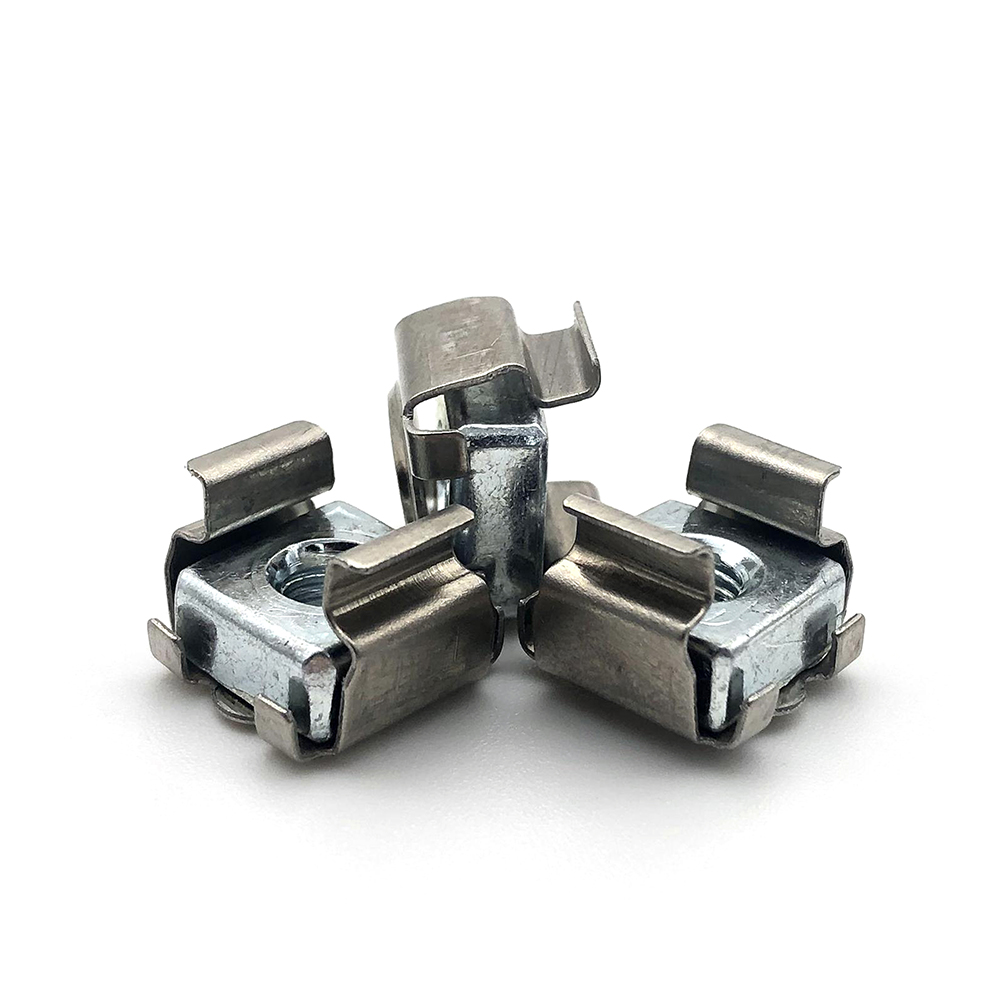 Cage Nut Specification
Cage Nut or caged nut also called a captive or clip nut consists of a(usually square nut in a spring steel cage that wraps or around the nut
The cage has two wings that when compressed allow the cage to be inserted into the square holes, for example, in the mounting rails of equipment racks, when the wings are released, they hold the nut in position behind the hole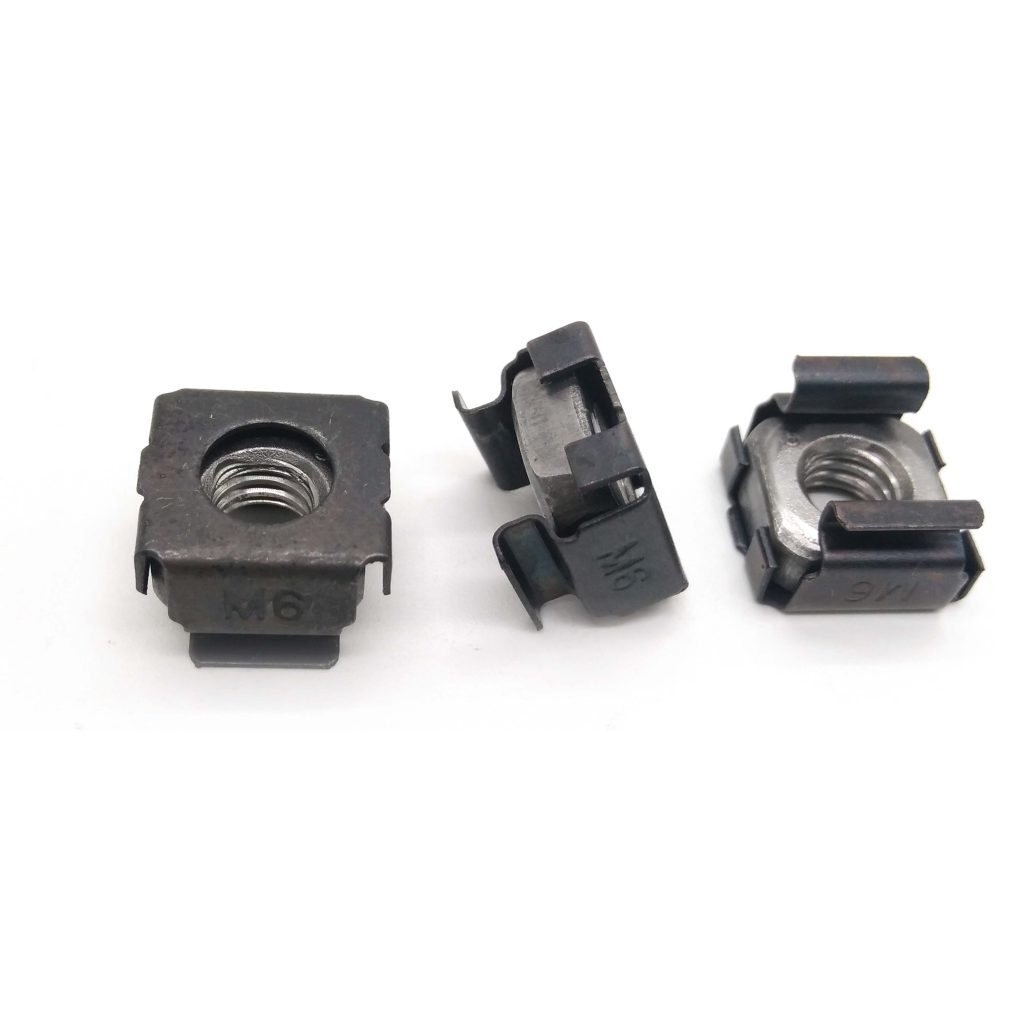 Advantages of cage nut
It permits a range of choice of nut and bolts size in the field, long after the equipment has been manufactured. Second, if a screw is over-tightened, the nut can be replaced, unlike a pre-threaded hole, where a hole with stripped threads becomes unusable third, Cage nuts are easy to use on materials too thin or soft to be threaded
Easy installation, no special tools required
Ideal for blind location assembly
Excellent "pullout" resistance
Won't turn when the bolt is tightened
Attaches components to panels with square holes
Serviceable – parts disassemble easily
Snaps into bolt receiving position at center panel
Vibration and rattle proof
Extra high torque & holding power
Cage Nuts or Captive Nuts are self-retaining fasteners that are ideal for rack & equipment mounting applications. They are the perfect combination of a spring steel fastener and a high-strength multi-threaded nut. Easy to install, Captive Nuts snap into bolt-receiving position at panel edges or centered-panel locations.
Applications for Cage Nut:
Server racks
Grill panels
Blind assemblies
Cabinet construction
Automotive
HVAC
Electrical equipment
Use case 1: Cage nuts that are used for installing rails and shelves are installed from the back of the square hole, with the spring clips facing towards you. The cage nut might have a bit of slack but that will go away once an appliance is screwed in.
Use case 2: A cage nut that is used for attaching a thumb screw gets inserted from the front, with spring clips facing away from you. Thumb screws are used to secure servers onto a rack.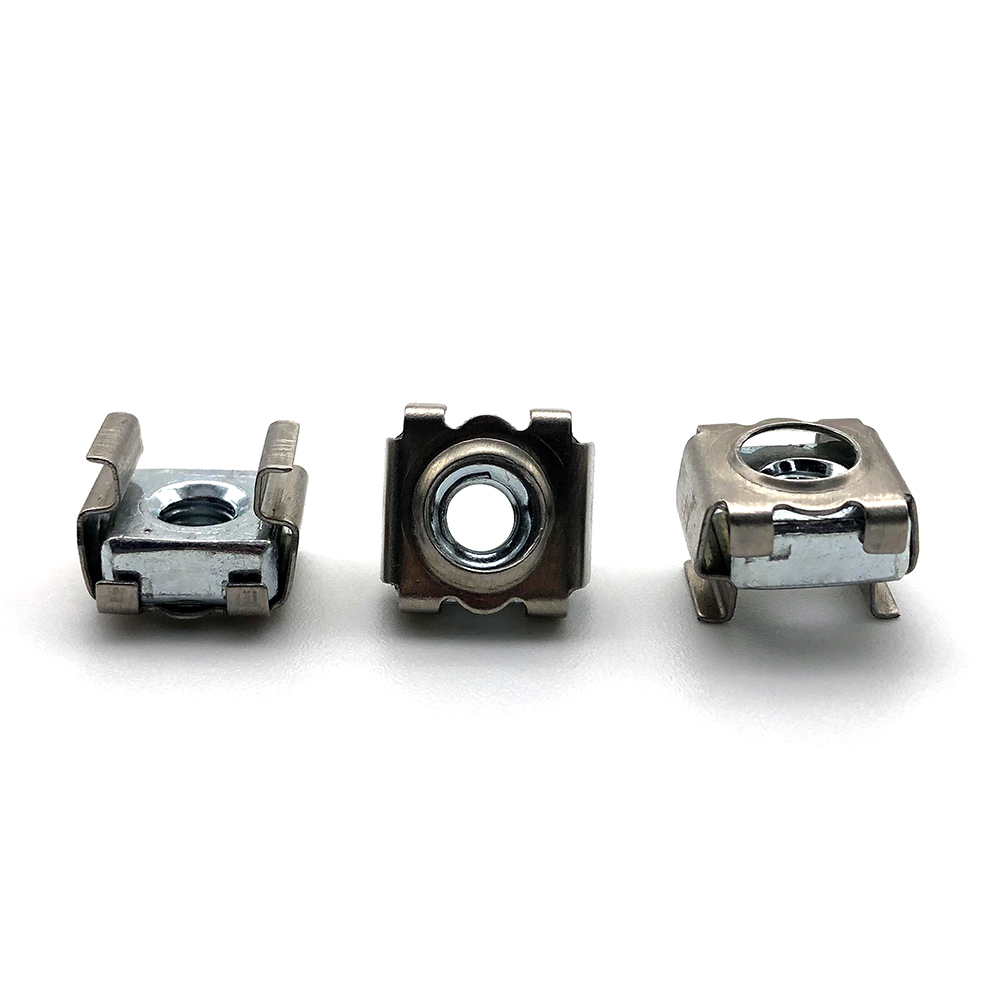 Type of Cage Nuts
They are many types of cage nuts in sizes and materials. the normal is 10-32, 12-24, and M6. Each of these works with accordingly sized screws. Cage nuts are built to latch into the square holes of a server, creating the ability for threaded screws to be inserted.
Materials:
stainless steel
galvanized steel
Sizes:
M2,M4,M8,M6,M10,M12
Need Custom Cage Nuts for Your Industry?
As a 20-year industry experience manufacturer with a factory equipped with precision machines, we can provide, from consultation to production, a one-stop solution for you.
Contact Us
Are you looking for screw manufacturers?
24hours online Service
Frequently Asked Questions
Blogs