Countersunk Phillips Head Nylon Patch Screws
Countersunk Phillips Head Nylon Patch Screws
Categories: Stainless stainless screws, Countersunk Screws, Self-locking screw, Machine screw, Nylon Patch Screw, Phillips Drive Screw
Tags: Countersunk head screw, machine screw.
Brand: Phillips, recess cross head
 A countersunk head screw is known as a flat-heat screw, a countersunk screw is a type of screw that's designed to rest flush with the object or surface in which it's inserted. They are called "countersunk screws" because they "sink" into objects and surfaces. They feature a flat head that tapers along the shaft.
Nylon patch screws with The head of the Phillips screws is designed to permit the driver's head to cam out whenever excessive force is applied. The specific design of the head allowed the Phillips screw to handle greater torque much better than other fasteners.
Machine screws are designed to be fastened to an existing tapped hole on a metal surface, usually in conjunction with a corresponding nut. The main differentiating characteristics of machine screws are overall size, the shape of the head, slot type, length, material, and thread type
NYLO nylon patch screws is a self-locking element comprised of nylon permanently bonded onto the threads of a fastener. When the NYLOK® Red Nylon TORQ-PATCH® is engaged, it creates a wedge between the fastener and mating part compressing the nylon and creating metal-to-metal contact opposite the patch
Available as standard in A2 and A4 Stainless Steel, and carbon steel. Titanium,brass, and Length can be customized. Metric and Inches are available
Non-standard sizes and materials are available to order as specials, including custom parts made to drawings
Need Custom Screws for Your Industry?
As a 20-year industry experience manufacturer with a factory equipped with precision machines, we can provide, from consultation to production, a one-stop solution for you.
About Us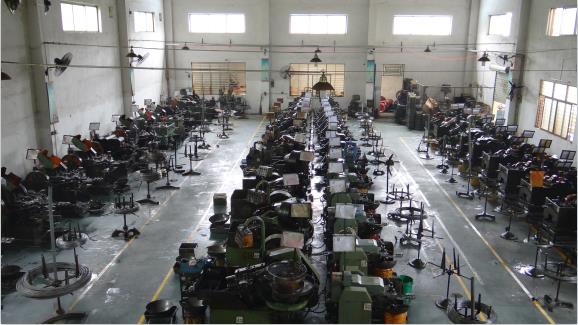 Shenzhen Heat Hardware Co., Ltd is a leading custom screw manufacturer in China founded in 2000 years. We are specializing in custom screws, security screws, Sems screws, Chicago Screws, Weld Screws, Long screws, Micro Screws, Thumb Screws, Set Screws, Custom bolts, carriage bolts, nuts, and other custom Fasteners. With more than 20years of industry experience. We have serviced over 20000customers including the aerospace industry, automotive industry, electronics, mechanical and electrical products, robots, the Medical industry, communications industry, Outdoor sports products, smart appliances, etc. we can provide one-stop fastener customized service for you no matter what kind of custom fastener you need.
Related Products
Contact Us
Are you looking for screw manufacturers?
24hours online Service
Blogs