countersunk head sex bolt Chicago screw binding post
Type: countersunk head screw, sex bolt,Chicago screw binding
Material: Brass
Finish: Natural
MOQ:20000PCS
Standard: Inches, Metric
Specification
Chicago screws binding are mating fasteners-a barrel with an internal thread, and a male screw, they were originally designed to clamp material between the head of the barrel and the head of the screw or to bridge the gap between 2 parts. Below is our general specification, any custom-made screws can be acceptable matter what size or material, or finish you.
Chicago screw binding, also known as screw post binding, is a binding method commonly used to bind documents and other materials together. It uses a series of screws and posts to hold the pages or other items in place. The screws are typically made of metal and have a flat or rounded head on one end and a threaded shaft on the other end. The posts are usually made of the same material as the screws and have a threaded hole through the center.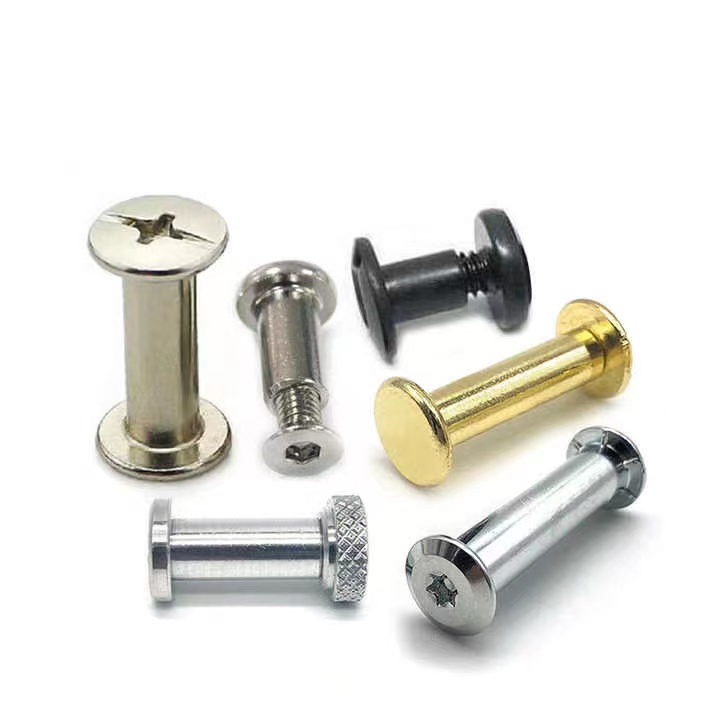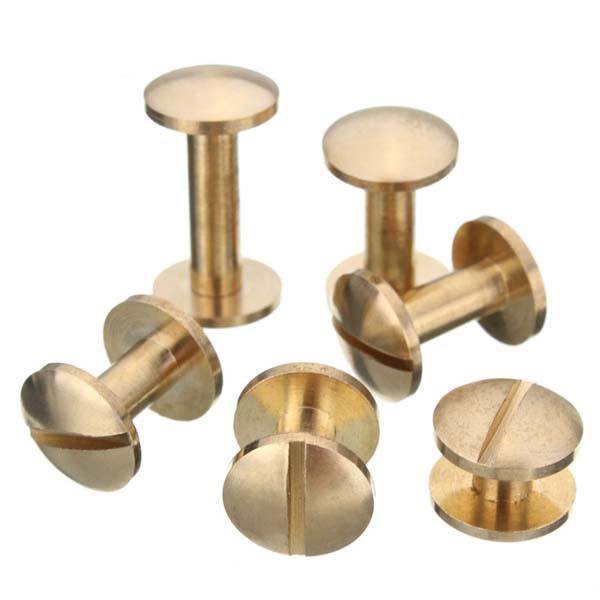 | Item | Details |
| --- | --- |
| Brand | Heatfastener |
| Material | Stainless Steel, Alloy steel, Carbon Steel, Brass, Aluminum, and So on |
| Finish | Plain, black, zinc plated/according to your requirement |
| Package | Plastic bag+Carton |
| Size | US Size or Metric screws are available |
| Standard | DIN, JIS, GB, ANSI. |
| Payment | T/T or Paypal |
| Screw Head Type | countersunk |
| Drive Type | Phillips-slotted |
| Size | from M1 to M16 or customized |
| Product Type | countersunk head sex bolt Chicago screw binding post |
| Guarantee | one year |
| Thread type | machine thread |
| Lead time | 20days |
| Service | Customized as customer's drawing or requirements |
| Delivery | by sea or Express |
Shenzhen HeatHardware Co., Ltd are screw manufacturer with over 20 years of specializing in custom fasteners for aerospace, automobile, electronics, electronic, Robot, Outdoor sports products, smart appliances, etc, our main products are stainless steel screws, brass screws, steel screw,sems screws, security screws, Torx screw, Micro screw, precision screw, nylon patch screw, self-tapping screw. plastic head screw.electronic screw, Chicago screw. bolt, nuts, and other fasteners, we can provide a one-stop fastener custom service for you.
Why Choice us
1. A full set of advanced equipment, assuring the product quality
-Automatic screw head and thread rolling machine
-Optical automatic screening machine
2. Finish surface treatment-ROHS Compliance
-Stringent salt spray testing and environmental testing, rust free
-Stainless steel salt spray test reaches 1000 hours
3. Systematic Quality Control,100% Optimal product
-Sclerometer+Salt Spray test machine+Dynamometer
-QC+Screening Machine+Optical detection machine
-ISO certificate
4. Mass Stock, The 24-hour delivery
-More than 10000 kinds of screws in stock
-Samples can be made and sent out within 24 hours
5. Custom-made service
-We bring your drawing design to reality
-100%non-defective and friendly environmentally compliant
-SGS, ISO 9001, ROHS, IATF 16949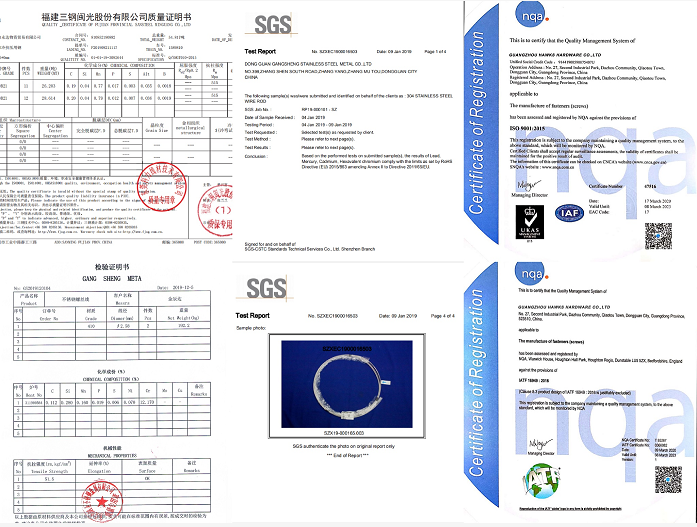 Packing
Plastic bag+carton+pallets
Payments
Full payment for samples order.30%deposit for bulk orders and balance paid before shipment.
Shipments:
1. By FedEx /DHL /UPS /TNT /EMS door-to-door services.
2. By Air or by Sea for batch goods; for FCL.
3. Customers specifying freight forwarders or negotiable shipping methods are available.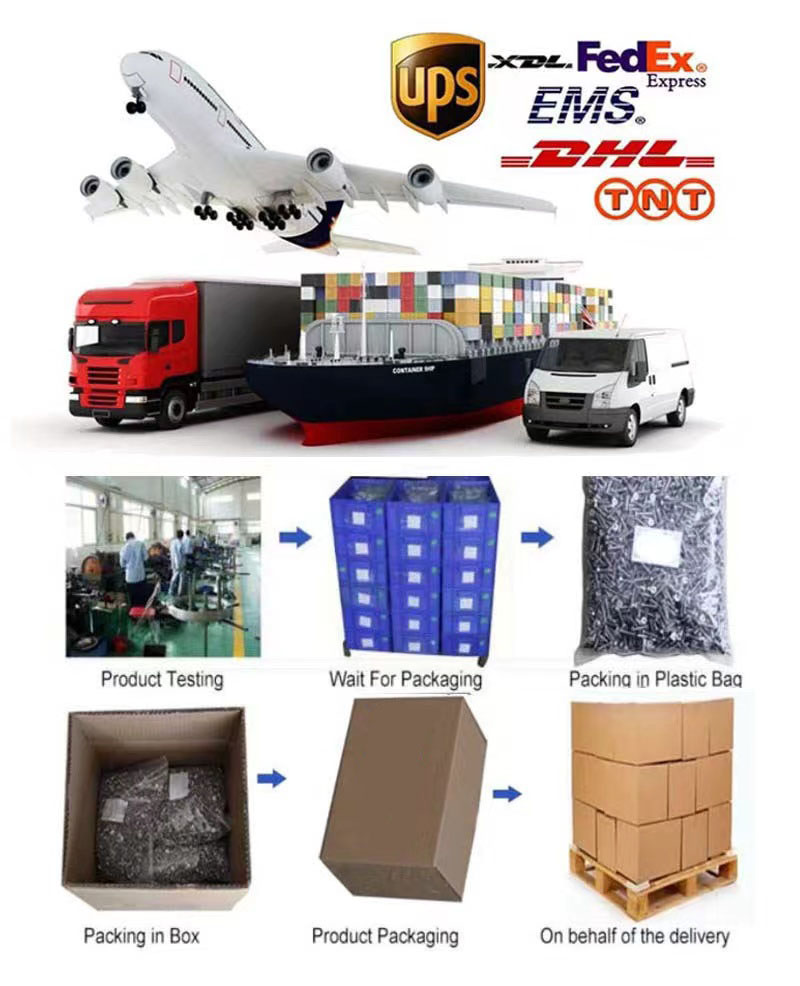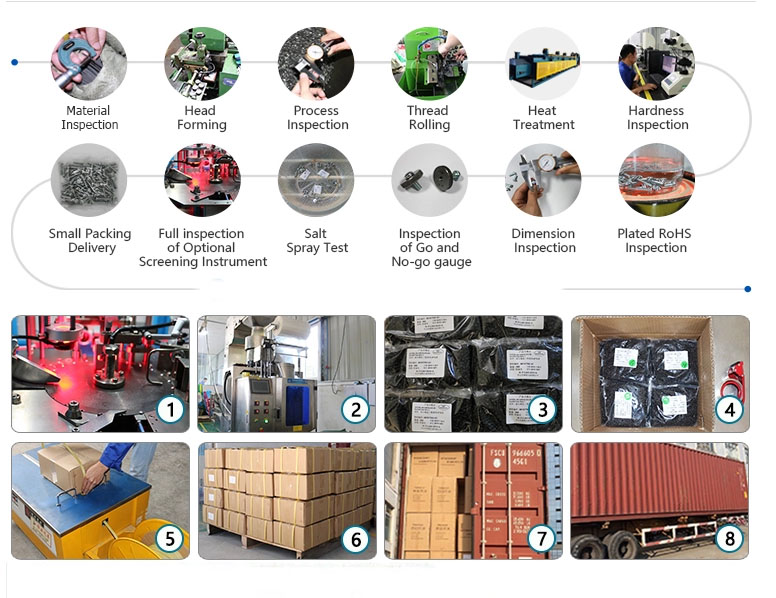 Frequently Asked Questions
What is a Chicago screw binding? A Chicago screw is a type of binding post consisting of two separate pieces – a male screw and a female barrel-shaped receptacle that screw together to securely fasten two or more pieces of material together.
What are Chicago screws used for? Chicago screws are often used as a removable fastener in leather goods such as binders, journals, portfolios, and straps, as well as for attaching swatches and samples to sales kits, booklets, and other promotional materials.
How is Chicago screw binding installed? Chicago screws are easy to install with a simple process of punching a hole through the material, inserting the male screw, and then screwing on the female piece to complete the connection.
Is Chicago screw binding removable? Yes, Chicago screws are designed to be removable and can be easily unscrewed and reused as needed.
What materials are Chicago screws made of? Chicago screws can be made from a variety of materials including metal, plastic, and even wood. The most common materials used are brass, steel, and aluminum.
What sizes does Chicago screw binding come in? Chicago screws are available in a variety of sizes, ranging from as small as 1/8 inch to as large as 4 inches in length.
How strong are Chicago screws? Chicago screws are a relatively strong and secure fastening solution, but their strength can vary depending on the size, material, and application. It's always best to choose a size and material appropriate for the intended use.
Are there different types of Chicago screws? Yes, there are different types of Chicago screws, including slotted head, Phillips head, and hex head options, as well as different lengths, materials, and finishes.
Where can I buy Chicago screws? Chicago screws can be purchased at Chicago screw manufacturer and supplier
Can Chicago screws binding be customized? Yes, many suppliers offer customization options for Chicago screws, such as adding a logo or unique finish to the screw heads.
Are You Looking For Custom Screw Manufacturer?
As a 20-year industry experience manufacturer with a factory equipped with precision machines, we can provide, from consultation to production, a one-stop solution for you. For an accurate quotation, you need to tell us the following information:
Specification
Please tell us the specific details, like what is material and finish do you, and the fastener size, if you have drawings or pictures, please send them to us
Quantity
Normally small order quantities are acceptable, while large quantities can help us to lower the cost and get you a more competitive price.
Application
Tell us your application or detailed information for your projects. We can offer you the best choice, meanwhile, our engineers can give you more suggestions under your budget.
What We Can Offer You..
Best Quality
We have rich experience in the manufacture, design, and application of custom fasteners, and served more than 10000 customers worldwide
Competitive Price
we have an absolute advantage in the cost of raw materials. Under the same quality, our price is generally 10%-30% lower than the market.
Test
With more than 22 years, we already have completed the control system and test equipment, we can provide all tests you need
After-Sale
Any feedback will be replied to within 24hours, We provide a 3-5 years guarantees policy. And all costs by us will be on our account.
Fast delivery
If you need urgently, we can deliver samples within 8hours. Bulk order can be within one week
About Us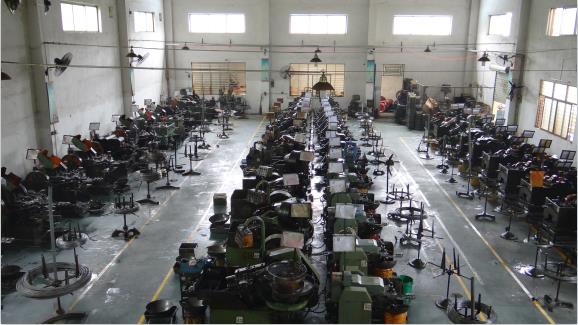 Shenzhen Heat Hardware Co., Ltd is a leading custom screw manufacturer in China founded in 2000 years. We are specializing in custom screws, security screws, Sems screws, Chicago Screws, Weld Screws, Long screws, Micro Screws, Thumb Screws, Set Screws, Custom bolts, carriage bolts, nuts, and other custom Fasteners. With more than 20years of industry experience. We have serviced over 20000customers including the aerospace industry, automotive industry, electronics, mechanical and electrical products, robots, the Medical industry, communications industry, Outdoor sports products, smart appliances, etc. we can provide one-stop fastener customized service for you no matter what kind of custom fastener you need.
Production Process
We have a variety of production requirements of equipment, can meet any customized demands. can provide comprehensive fastener solutions. Anything you need can make by Heatscrew.
Contact Us
Are you looking for screw manufacturers?
24hours online Service