Countersunk Slotted Stainless steel Screws
Countersunk Slotted Stainless steel Screws
Categories: Stainless steel screws, slotted machine screws, countersunk head screws, micro screws. small screws
Materials: Stainless steel; Finish coating: Passivated
Brand: Slotted small head
When it comes to rust-resistant fasteners, stainless steel screws are the absolute best option. Stainless steel screws contain certain properties that allow them to withstand harsh outdoor elements to greater effect. As a result of their rust-resistant design, stainless steel fasteners see use in many outdoor projects. while stainless steel screws are not suitable for long-term storage or long-term use. Not resistant to high temperature. High production cost. Rusting reaction in acidic solution (not sure) after locking for a long time without disassembly, it is easy to stick
The slotted drive is the oldest drive still commonly used today. They provide less torque than other drives and are subject to slippage. They are often referred to as flat heads, but that can cause confusion with "flat head screws" which have a head that is flat on the top and can be countersunk.
A countersunk screw head is characterized by its ability to rest flush with the surface into which it's installed. The head essentially "sinks" into the workpiece's surface. If you inspect a countersunk screw head, you'll notice that it tapers towards the shank. This tapered design allows the head to dig into the workpiece's surface.
Screws with a countersunk head are typically used in woodworking applications. When building furniture, manufacturers often use countersunk screws so that the heads don't protrude. If the head protrudes out of a piece of furniture, such as a recliner, it will likely be uncomfortable to consumers to use. Therefore, wooden furniture is typically manufactured using countersunk screws.
Material can be stainless steel, carbon steel, titanium, or aluminum. etc. Metric and Inches are available
Non-standard sizes, materials, and finishes are available to order as specials, including small volume manufacture, modifications and custom parts made to drawings.
Need Custom Screws for Your Industry?
As a 20-year industry experience manufacturer with a factory equipped with precision machines, we can provide, from consultation to production, a one-stop solution for you.
About Us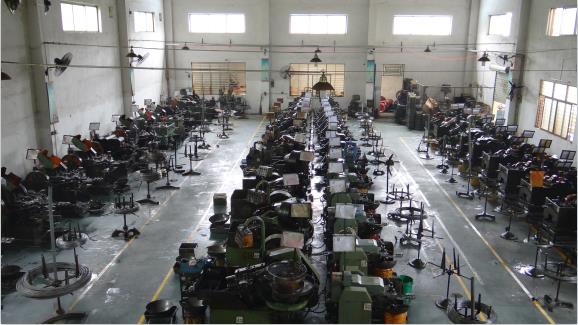 Shenzhen Heat Hardware Co., Ltd is a leading custom screw manufacturer in China founded in 2000 years. We are specializing in custom screws, security screws, Sems screws, Chicago Screws, Weld Screws, Long screws, Micro Screws, Thumb Screws, Set Screws, Custom bolts, carriage bolts, nuts, and other custom Fasteners. With more than 20years of industry experience. We have serviced over 20000customers including the aerospace industry, automotive industry, electronics, mechanical and electrical products, robots, the Medical industry, communications industry, Outdoor sports products, smart appliances, etc. we can provide one-stop fastener customized service for you no matter what kind of custom fastener you need.
Related Products
Contact Us
Are you looking for screw manufacturers?
24hours online Service
Blogs