Heatfastener
Flange Nuts
Supplier
Heatfastener specializes in the production of flange nuts,high-precision metal parts, fastener series(rivets, screws, nuts), auto spare parts, automatic lathe parts, CNC machining parts, metal stamping parts, etc. With over 10000 square meters of production workshops and 300 more employees divided into nine departments, We have passed ISO9001; ISO/TS16949; ISO14001; ISO13485 system approval&RoHS compliant. All the production processes are according to the rule of RoHS with a production capacity of 600,000,000 pcs per month. Our complete quality control program protects our customers by assuring them of 100% test and inspection prior to shipment. It is our promise that the purchased products are reliable, durable, and maintainable. Rely on our strong engineering team, perfect technique, excellent quality, reasonable price, timely delivery, customers from worldwide are always welcome to contact us
Our products are mainly used in the automotive industry, high-speed railway industry, aviation industry, medical equipment industry, etc, we have designed and manufactured key components for world-famous enterprises, we are committed to providing our customers with high-quality products, high-level services, and continuous improvement
Heatfastener offers fully customized custom bolts and screws according to your needs. We can bring your fastener design to reality, and everything according to your requirements.
.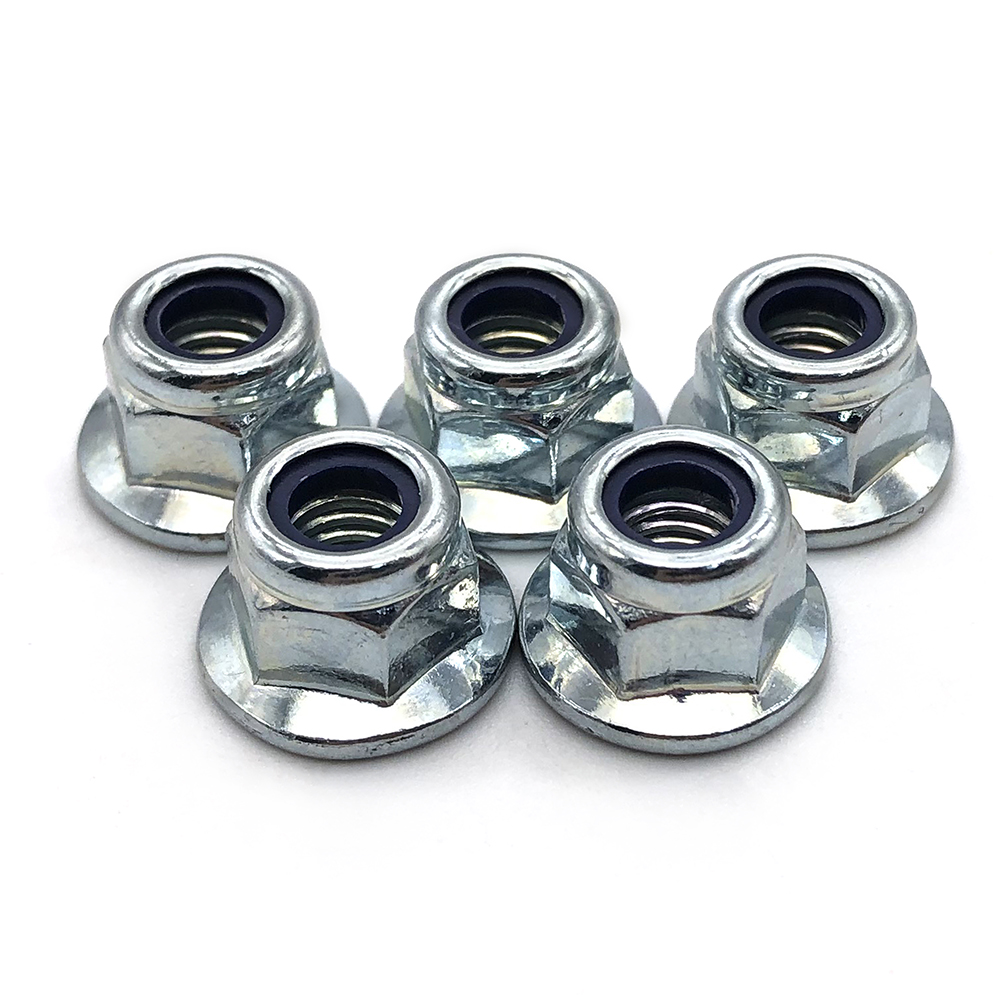 Flange Nuts Details
A flange nut is a nut that has a wide flange at one end that acts as an integrated washer. This serves to distribute the pressure of the nut over the part being secured, reducing the chance of damage to the part and making it less likely to loosen as a result of an uneven fastening surface. These nuts are mostly hexagonal in shape and are made up of hardened steel and often coated with zinc.
Flange nuts (and bolts) are widely used in automobiles and electronic products.
Hex Flange Nuts are hex nuts with a wide flanged portion near one end that acts as an integrated non-spinning washer. Flange nuts are used to spread the load placed on the nut over a wider surface area to prevent damage to the installation material. They can come in serrated flange nuts or non-serrated styles.
Flange nuts come in a variety of diameters and lengths. We carry them in coarse and fine thread. Listed below are the diameters we carry:
Materials:
Stainless steel – SS302, SS304, SS316, (good tenacity),Stainless steel A2 A4
Steel – C45(K1045), C46(K1046),C20
Brass – C36000 ( C26800), C37700 ( HPb59), C38500( HPb58),C27200CuZn37), C28000(CuZn40)
Bronze–C51000, C52100, C54400, etc
Aluminum – Al6061, Al6063 etc
Carbon steel – C1006,C1010,C1018,C1022,C1035K,C1045
Alloy steel – SCM435,C10B21,C10B339
Other material– Titanium, UNS C11000 Copper,silicon
Others:
Grade: Grade 4.8,Grade 6.8,Grade 8.8,Grade10.9,Grade12.9 etc
Standard:GB,DIN,ISO, ANSI/ASTM,BS,BSW,JIS, Metric, Inch
Finish:Plain, H.D.G, Black oxide, Chrome, Teflon,dacromet,Anodized,With nylok
Certificates: ISO9001:2015, ISO14001:2015,IATF16949, ROHS
Non standards:OEM is available,according to customer requirments
Head type&Drive Type
Head Type:Flat, Oval, Binding, Pan, Round, Truss, Button, PF,Cheese,Fillister, Pan Washer, Cylinder,Hexagon, Indented Hexagon,Washer
Drive Type:Phillips, Slotted, Phiilips/Slotted, 6 Lobe, Pin 6 Lobe, Pozidrive, Square, Triangle,Y type. Tri-wing, S-type, H type, Hexagon, 5 Point,8 point, Spline, Spanner, Clutch, Hex pn,torx pin
Thread Type:Machine screws,bolts, self tapping etc
Application
Flange nuts are often used in fastening applications involving oversized holes. They have a protruding rim that covers more surface area. Even if the hole is too big for a traditional nut, it may support the use of a flanged nut.
Also, our custom fastener, bolts, screws are widely used in the below industries
Electronics
Petrochemicals
Consumer products
Transportation
Agriculture
Heavy machinery
Construction
Automotive
Medical
Military
Aerospace
Oil and gas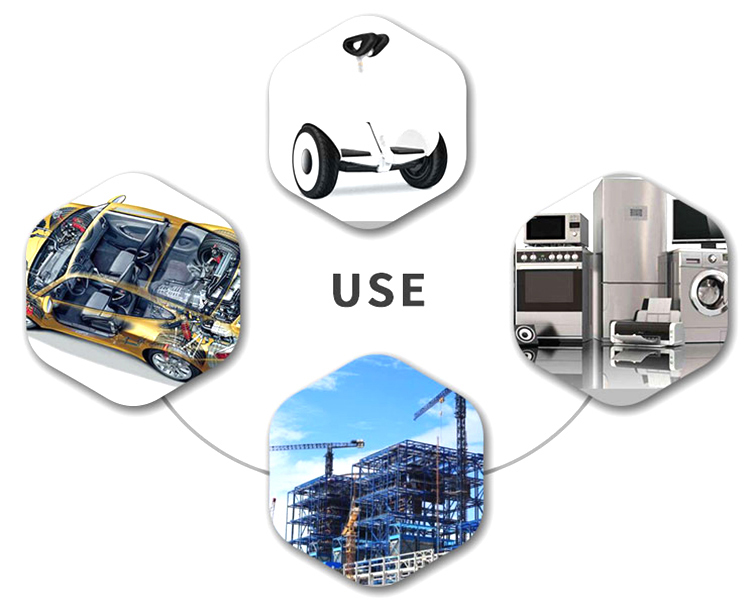 Flange nuts can have many types. Heatfastener as a leading custom flange nuts supplier and manufacturer, any need please just contact us
Hex flange nuts
serrated flange nuts
flange lug nuts
Exhaust flange nut
Flange wheel nuts,
Nylon lock hex flange nuts
Titanium flange nuts
flange lock nuts
Heatfastener carries all kinds of flange nuts and bolts, from Micro M1 to Large nuts. and specially custom flange nuts
| dia(d) | S(max) | S(min) | h(max) | h(Min) |
| --- | --- | --- | --- | --- |
| M5 | 8 | 7.78 | 5 | 4.7 |
| M6 | 10 | 9.78 | 6 | 5.7 |
| M8 | 13 | 12.73 | 8 | 7.6 |
| M10 | 15 | 14.73 | 10 | 9.6 |
| M12 | 18 | 17.73 | 12 | 11.6 |
| M14 | 21 | 20.67 | 14 | 13.3 |
| M16 | 24 | 23.67 | 16 | 15.3 |
| M20 | 30 | 29.67 | 20 | 18.9 |
Need Custom Flange Nuts for Your Industry?
As a 20-year industry experience manufacturer with a factory equipped with precision machines, we can provide, from consultation to production, a one-stop solution for you.
About Us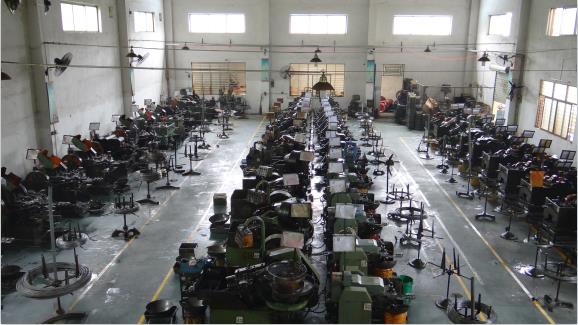 Shenzhen Heat Hardware Co., Ltd is a leading custom screw manufacturer in China founded in 2000 years. We are specializing in custom screws, security screws, Sems screws, Chicago Screws, Weld Screws, Long screws, Micro Screws, Thumb Screws, Set Screws, Custom bolts, carriage bolts, nuts, and other custom Fasteners. With more than 20years of industry experience. We have serviced over 20000customers including the aerospace industry, automotive industry, electronics, mechanical and electrical products, robots, the Medical industry, communications industry, Outdoor sports products, smart appliances, etc. we can provide one-stop fastener customized service for you no matter what kind of custom fastener you need.
Frequently Asked Questions
Related Custom Fasteners
Contact Us
Are you looking for screw manufacturers?
24hours online Service
Blogs