Heatfastener
Furniture Fasteners Supplier
Here at Heatfastener, we understand the importance of delivering high-performing and cost-effective furniture fasteners, furniture screws, and furniture bolts. For over 25 years, our team of engineering experts has been manufacturer suppliers for custom and specialty fasteners. Our team of professionals brings together over 30 years of industrial experience so that we can provide you with the most effective solutions for the furniture industry.
We can provide customized products that will deliver in even the most challenging conditions by utilizing the technical and engineering experience of our team alongside the highest quality materials and latest technology. We are a manufacturer supplier of a wide range of fasteners, bolts, and nuts suitable for the furniture industry's unique requirements.
We supply furniture fasteners for a wide range of applications. All our products are rigorously tested and offer outstanding corrosion and thermal resistance. We ensure that all our furniture fasteners meet all the required standards for furniture industries around the world.
Our furniture screws and bolts included
Joint Connector Bolts
Confirmat Screws
Chipboard Screws
Hanger Bolts
Connecting Screws
Wood Dowels
D-Nuts
T-Nuts
Barrel Nuts and Joint Connector Nuts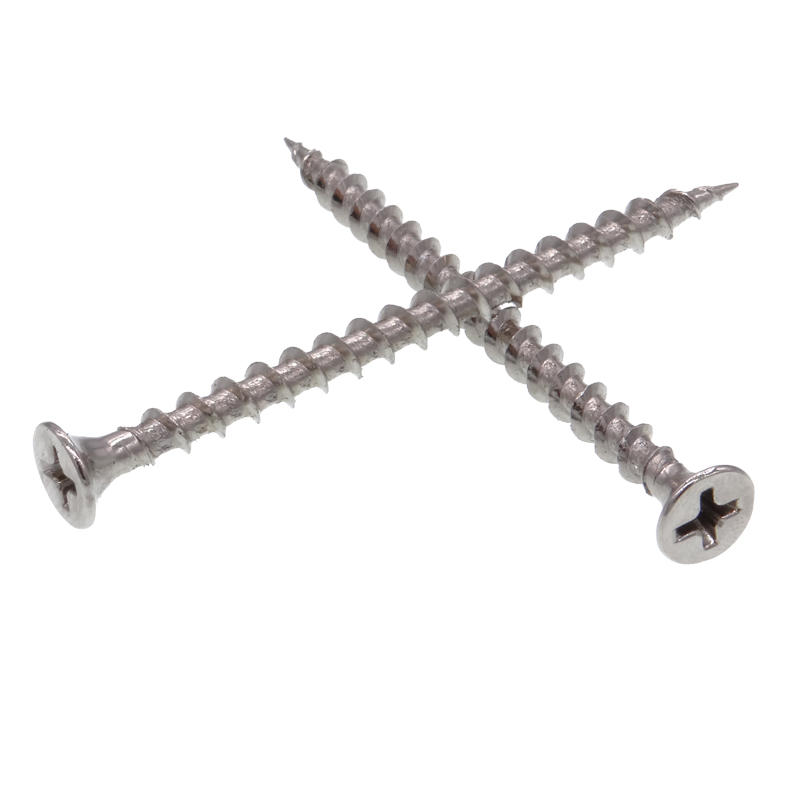 Furniture Fasteners, Screws, Bolts, Nuts
Wide range of furniture fasteners fixings, connectors, screws, nuts, bolts, and caps, designed for use in furniture assembly, kitchen cabinets, flat pack furniture, and shop fitting. Furniture bolts and barrel nuts, and other fixings are suitable for use with wood, man-made panels, and other materials, and are available in a range of finishes. The range includes screws, nuts, hinges, insert nuts, joining blocks, and more
Joint Connector Bolts(JCB screws)
What is a JCB bolt? Similar to 'sex bolts' or 'Chicago screws' which are common in book binding applications. This JCB type of fastener is most commonly used in the furniture industry, it has a compatible nut that resembles a barrel-shaped flange with a protruding boss that is internally threaded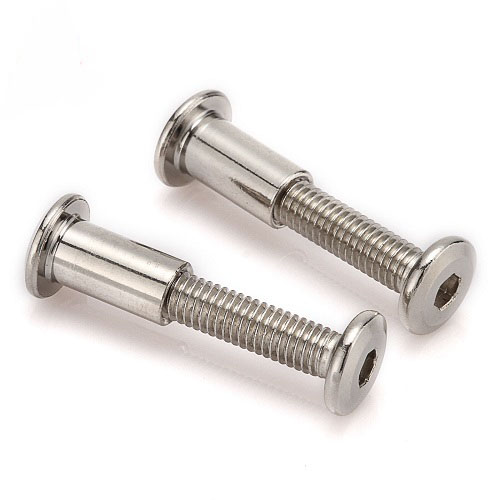 Confirmat Screws (CM Screws)
Confirmat screws are designed specifically for use in furniture & carcass assembly. They have a very coarse, sharp-angled thread which helps the screws to cut into MDF & chipboard materials. Confirmat screws are particularly effective for right-angle butt joints. There are specific Confirmat drills that are recommended for pre-drilling. This will ensure the holes are a perfect size and will stop the wood from splitting. Confirmat screws are widely used in flat pack furniture.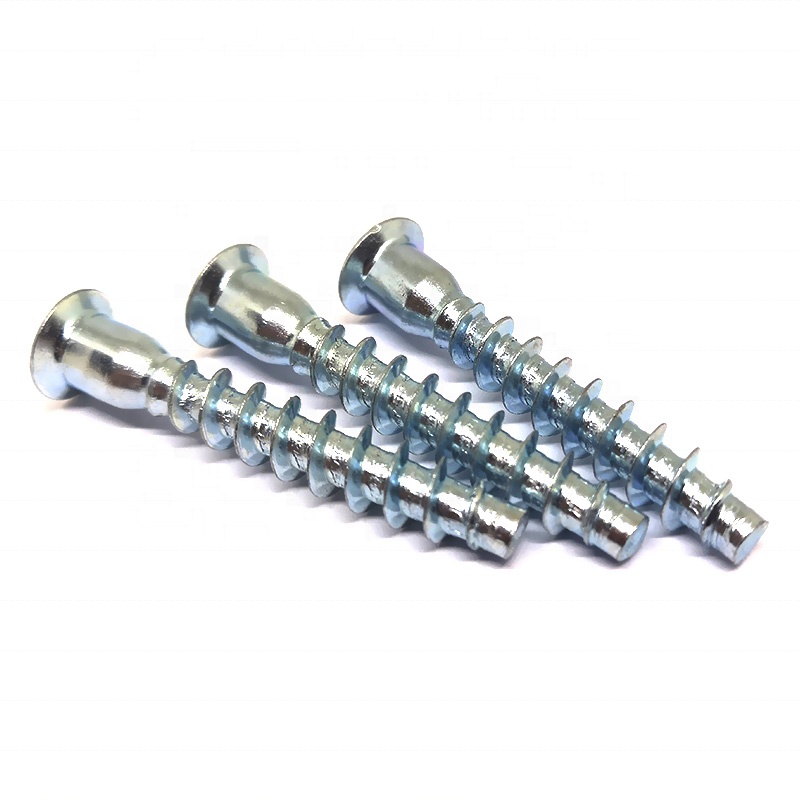 Chipboard screws
Chipboard screws are self-tapping screws most commonly designed with a single thread that runs all the way from the base of the head to the tip. Both chipboard screws and CSK self-tapping screws belong to the family of self-tapping screws.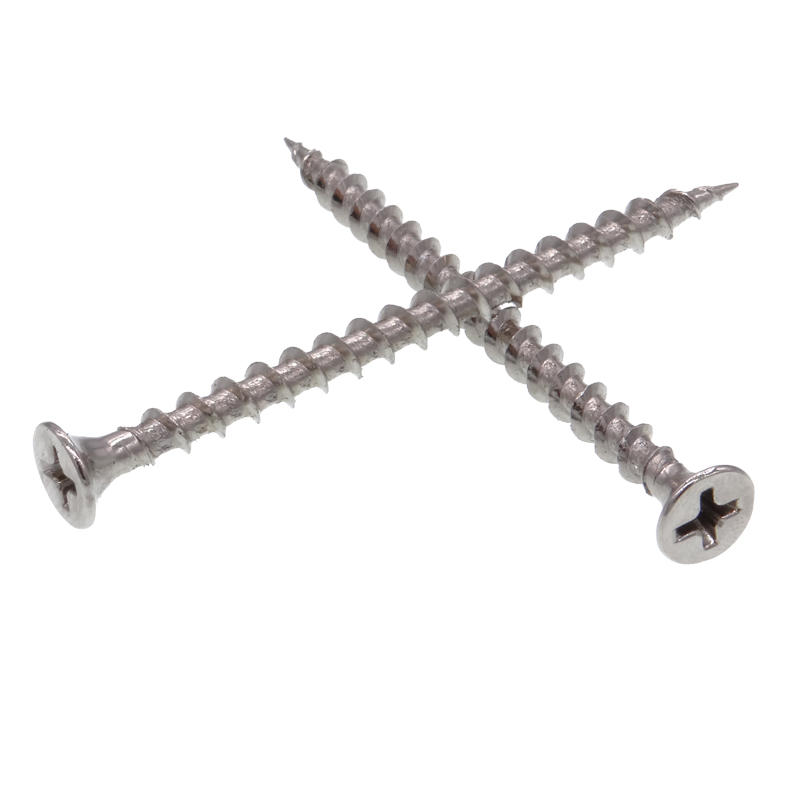 Hanger Bolts
Hanger Bolts are practically a Wood Screw (Lag) Thread on one end and a Machine Screw (Bolt) Thread on the other. They are designed to hang material from wooden structures. The lag is wrenched into the wood and the assembly is completed after applying a nut.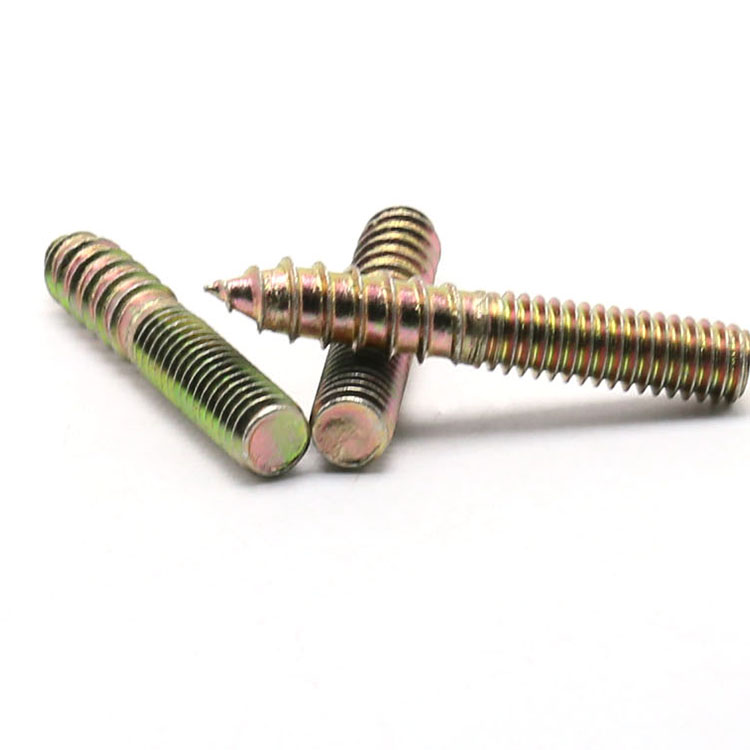 Furniture Connecting Bolts
Connector Nuts and Bolts are used for joining any two parts or pieces together, with a finished appearance. Most commonly used to join panels together, such as cabinets, book cases, and other furniture fixtures. The hex drive allows maximum leverage and force to be applied to the connection
Connecting Screws consists of 2 parts: male sleeve and the ribbed female component. Popularly known as the sex bolt or the Tool Post Bolt, it is used to secure parallel panels together. It has multiple uses in the furniture industry.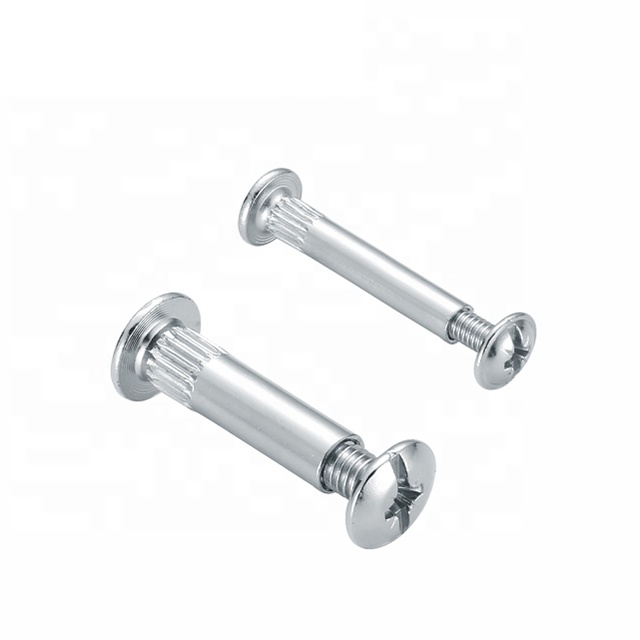 D Nuts
D nuts are a self tapping insert for wood, typically used for knocking down furniture assemblies, providing a strong and permanent thread for wood and wood-based sheet material. These D Insert Nuts provide a strong, permanent thread for wood and wood-based sheet materials.Self Tapping Inserts, also known as helicoils or threaded bushings, are designed to create a secure anchor within an untapped pilot hole.
T Nuts
A T-nut, T nut, or tee nut (also known as a blind nut, which can however also refer to a rivet nut or an insert nut, and likewise drive-in nut) is a type of nut used to fasten a wood, particle or composite materials workpiece, leaving a flush surface.
T-nuts are threaded steel inserts with prongs that insert claws into wood when they are tightened, and often work when wood screws fail. After a T-nut is installed, a common bolt is used to join corresponding parts together.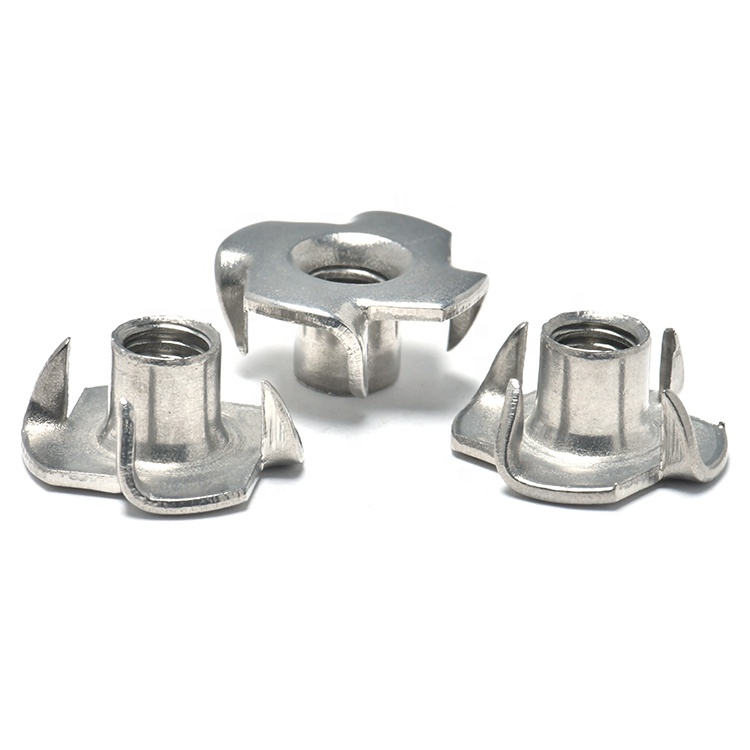 Barrel Nuts
A barrel nut (also known as steel cross dowel or dowel nut) is a specialized nut, and is commonly used in aerospace and ready-to-assemble furniture applications. It is used to bolt thin sheet metal parts to larger, often billet or forged, parts.
Barrel Nuts are a JCB type of fastener most commonly used in the furniture industry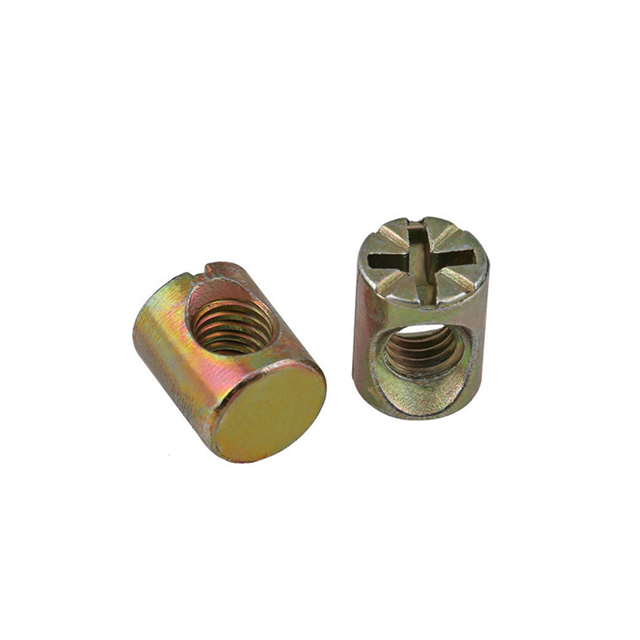 Need Custom Fasteners for Your Industry?
As a 20-year industry experience manufacturer with a factory equipped with precision machines, we can provide, from consultation to production, a one-stop solution for you.
About Us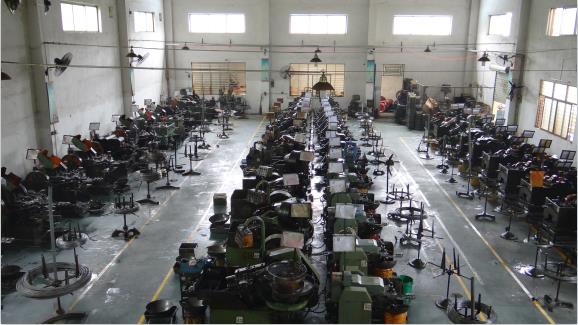 Shenzhen Heat Hardware Co., Ltd is a leading custom screw manufacturer in China founded in 2000 years. We are specializing in custom screws, security screws, Sems screws, Chicago Screws, Weld Screws, Long screws, Micro Screws, Thumb Screws, Set Screws, Custom bolts, carriage bolts, nuts, and other custom Fasteners. With more than 20years of industry experience. We have serviced over 20000customers including the aerospace industry, automotive industry, electronics, mechanical and electrical products, robots, the Medical industry, communications industry, Outdoor sports products, smart appliances, etc. we can provide one-stop fastener customized service for you no matter what kind of custom fastener you need.
Other Types Of Custom Fasteners
Contact Us
Are you looking for screw manufacturers?
24hours online Service
Blogs