Hex Thread Self Locking Machine Bolts
Hex Thread Self Locking Machine Bolts
Categories: Stainless stainless Bolt, Hex Bolt, Self Locking Bolts, Thread Locking Bolts, Nylon Patch Self locking bolts, Machine Screws and Bolts
Brand: Hex Head
Hex bolts, also called hexagon screw head bolts, hex cap bolts, hex-cap screws, or machine bolts, are a very common choice when it comes to construction and repair. Hexagon screw head bolts come in a large variety of sizes and diameters. Hex bolts are named for their shape because the head of each bolt has six sides, not because they're cursed. It's a hexagon shape and that's why it's so easy to identify hex bolts. Bolts are measured in a specific way: pitch, diameter, and length. The pitch is the measurement between the threads
In contrast to other types of bolts, hex bolts do not always need a nut. In fact, fully threaded hex bolts are also identified as tap bolts because they can be tapped into a hole and stay secure on their own even without a corresponding nut
Self locking bolts are Also known as self-clinching fasteners, self-locking fasteners, once threaded into a softer, ductile metal, are held in place by means of a serrated clinching ring, knurl, ribs, or hex head which prevents the fastener from turning in the host material, effectively locking it so that it can't be removed. These bolts come with Nylon patch thread.
Machine Bolts are regular hex head or square head bolts with an externally threaded body, used with a nut or tapped hole. Machine bolts come in a variety of other head styles. Hex head and square head give effective wrenching capabilities for bolting. Machine bolts are used with hex nuts or a tapped hole.
All material is available in stainless steel, titanium, brass, copper, thread from M1 to M20. Metric and Inches are available
Non-standard sizes, materials and finishes are available to order as specials, including small volume manufacture, modifications and custom parts made to drawings.
Need Custom Screws for Your Industry?
As a 20-year industry experience manufacturer with a factory equipped with precision machines, we can provide, from consultation to production, a one-stop solution for you.
About Us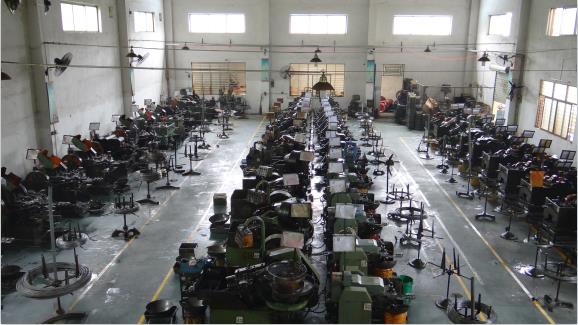 Shenzhen Heat Hardware Co., Ltd is a leading custom screw manufacturer in China founded in 2000 years. We are specializing in custom screws, security screws, Sems screws, Chicago Screws, Weld Screws, Long screws, Micro Screws, Thumb Screws, Set Screws, Custom bolts, carriage bolts, nuts, and other custom Fasteners. With more than 20years of industry experience. We have serviced over 20000customers including the aerospace industry, automotive industry, electronics, mechanical and electrical products, robots, the Medical industry, communications industry, Outdoor sports products, smart appliances, etc. we can provide one-stop fastener customized service for you no matter what kind of custom fastener you need.
Related Products
Contact Us
Are you looking for screw manufacturers?
24hours online Service
Blogs