Heatfastener
Lock Nuts Suppliers
Heatfastener is a professional engaged in the production of Lock nuts and bolts and custom screws and 23 years of research and development of screw and bolt, nuts suppliers. We offer nuts in inches and metrics. We can also make your nut per your size and plating specifications. Our nut line has many different materials as well. From plastic, stainless steel, aluminum, exotic metals, various grades of steel, and much more, we can supply your nut with the material you need.
With ISO9001:2008,iso14001:2004, and especially IAFT16949:2009 certification for the automotive industry. Heatfastener offers fully customized custom bolts and screws according to your needs. We can bring your fastener design to reality, and everything according to your requirements.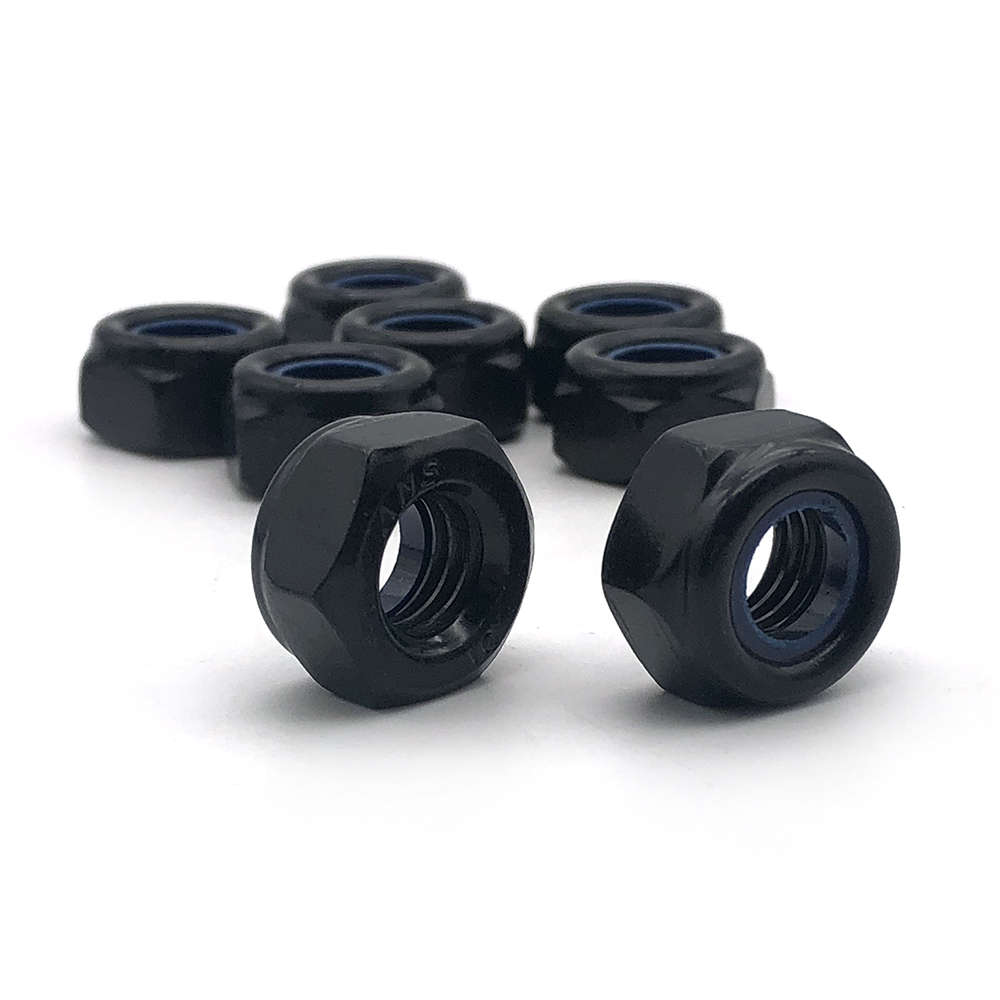 Lock Nuts Details
A locknut, also known as a lock nut, locking nut, self-locking nut, prevailing torque nut, stiff nut, or elastic stop nut, By design is a nut that resists loosening under vibrations and torque. Prevailing torque nuts have some portion of the nut that deforms elastically to provide a locking action. Free-spinning locknuts exist which carry the advantage of not requiring extra torque until seated. A lock nut is an internally threaded fastener that possesses locking capabilities either by itself or in concert with another component.
Their locking action is created by the distortion of their uppermost threads and should resist loosening caused by shock, vibration, and other forces. They host a self-contained feature that creates frictional interference between the threads of mating components. Locknuts are reusable a limited number of times as the prevailing torque declines each time the nut is used.
We can also manufacture these items in special materials and custom made as below listed:
Materials:
Stainless steel – SS302, SS304, SS316, (good tenacity),Stainless steel A2 A4
Steel – C45(K1045), C46(K1046),C20
Brass – C36000 ( C26800), C37700 ( HPb59), C38500( HPb58),C27200CuZn37), C28000(CuZn40)
Bronze–C51000, C52100, C54400, etc
Aluminum – Al6061, Al6063 etc
Carbon steel – C1006,C1010,C1018,C1022,C1035K,C1045
Alloy steel – SCM435,C10B21,C10B339
Other material– Titanium, UNS C11000 Copper,silicon
Others:
Grade: Grade 4.8,Grade 6.8,Grade 8.8,Grade10.9,Grade12.9 etc
Standard:GB,DIN,ISO, ANSI/ASTM,BS,BSW,JIS, Metric, Inch
Finish:Plain, H.D.G, Black oxide, Chrome, Teflon,dacromet,Anodized,With nylok
Certificates: ISO9001:2015, ISO14001:2015,IATF16949, ROHS
Custom Made:OEM is available,according to customer requirments
Application
Locknuts lock fasteners in place to keep them from backing out or loosening due to vibration or torque. A locknut is commonly used in place of a standard nut on vibrating machinery and when joining soft materials. Types of locknuts include those with serrated flanges or tooth washers that dig into surfaces and those with nylon inserts or deformed threads that grip tightly onto fastener threads. Reversible locknuts (also called center locknuts) can be started from either side for flexibility with installation.
Lock Nuts are nuts that resist loosening under vibrations and torque. That's why they're used in automotive engines to reduce vibration and hold wheels tight against the axles. Some lock nuts have a nylon insert, which helps keeps the nut snugger against the bolt.
Also, our custom fastener, bolts, screws are widely used in the below industries
Electronics
Petrochemicals
Consumer products
Transportation
Agriculture
Heavy machinery
Construction
Automotive
Medical
Military
Aerospace
Oil and gas
A wide variety of locking nuts are manufactured for a variety of applications
Nylon Inserts Lock Nuts
Nylon insert lock nuts– additionally referred to as nylon nuts as well as stop nuts– are a dominating torque, locking nut that withstands loosening caused by vibration and also typical usage. Unlike free-spinning hex nuts, lock nuts use a flawing flexible or metal product to remain in position versus torque and also shock. Nylon insert lock nuts are a prominent service for many applications, however, they are restricted to applications exposed to temperatures under 250 °.
How Does Nylon Lock Nuts Work?
Hex lock nuts use a nylon insert on top of the nut-producing stress in between the nut and also the threads of the breeding part. That's why they are occasionally, confusingly, called nylon nuts, however they ought to not be puzzled with nuts made entirely of nylon.
As the nut is threaded onto a shaft or rod, it will rotate openly till the strings from the host part engage the nylon insert. The threads of the mating shaft will displace the nylon as well as develop resistance. This resistance stops the unintentional moving of the lock nut. The nylon in standard hex lock nuts can use, as well ends up being less efficient after duplicated removal as well as installation. For optimum holding power, change the nut if it needs to be removed throughout the disassembly of a component.
How to install nylon locknuts?
Jam Nuts
Jam nuts, or half nuts, are a low‑profile hex nut and account for half the elevation of a standard hex nut. Jam nuts are made use of as a locknut to prevent resonance from loosening a bolted joint. Before nuts were created with "self‑locking" capabilities, 2 jam nuts would be tightened up against each other to ensure that nuts will not loosen up over time.
How Do Jam Nuts Work?
Jam nuts make use of opposing rubbing versus either one more jam nut or a conventional hex nut to lock into placement on a threaded shaft or rod. There are contrasting viewpoints on which nut must be mounted initially. However, the most typical use instance involves the jam nut is tightened up down initially. The jam nut is complied with by the 2nd nut which is tightened or "jammed" versus the initial jam nut. It is tough to get both nuts properly torqued in this configuration, hence making it unfavorable for essential applications where the setup brings a stress load.
Bearing Lock Nuts
Bearing locknuts, sometimes called shaft locknuts or bearing retaining nuts, are used to safe bearings onto a shaft as well as are made to stop the helping to loosen of components because of vibration as well as rotation. Birthing locknuts have various looks from normal hex lock nuts. Bearing locknuts are normally rounded outside with keyed slots. This layout calls for a unique tool called a spanner wrench or socket to be set up or gotten rid of. Bearing locknuts are used in a wide range of applications, including the auto and agriculture sectors.
How Do bearing lock nuts work?
Bearing locknuts call for a favorable locking action, similar to castellated nuts, to secure place. Bearing lock nuts are mated with bearing lock washers to achieve securing capacities. The machined grooves despite the nut give a breeding surface for the flavors of the lock washer to fold up into, securing both parts in position.
Heatfaster is a lock nuts manufacturer and supplier, factory,we produce all kinds of Custom lock nuts from M2.5 to M24
| Size | M2.5 | M3 | M4 | M5 | M6 | M8 | M10 | M12 | M14 | M16 | M18 | M20 | M24 |
| --- | --- | --- | --- | --- | --- | --- | --- | --- | --- | --- | --- | --- | --- |
| Thread Pitch | 0.45 | 0.5 | 0.7 | 0.8 | 1 | 1.25 | 1.5 | 1.75 | 2 | 2 | 2.5 | 2.5 | 3 |
| S | 5 | 5.5 | 7 | 8 | 10 | 13 | 17 | 19 | 22 | 24 | 27 | 36 | 3.6 |
| h | 3.6 | 4 | 5 | 5 | 6 | 8 | 10 | 12 | 14 | 16 | 18.5 | 20 | 24 |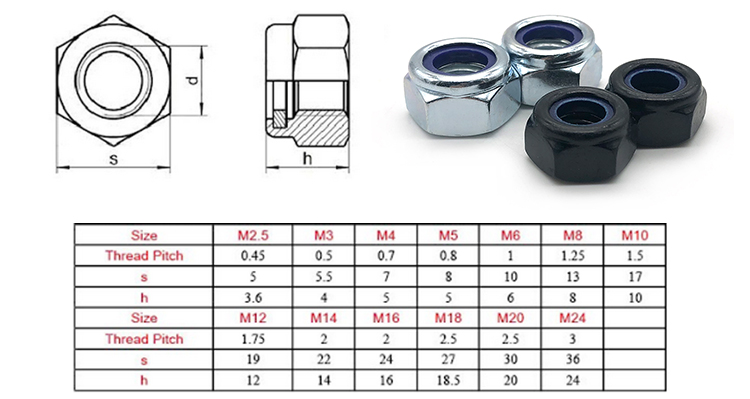 Need Custom Nuts for Your Industry?
As a 20-year industry experience manufacturer with a factory equipped with precision machines, we can provide, from consultation to production, a one-stop solution for you.
About Us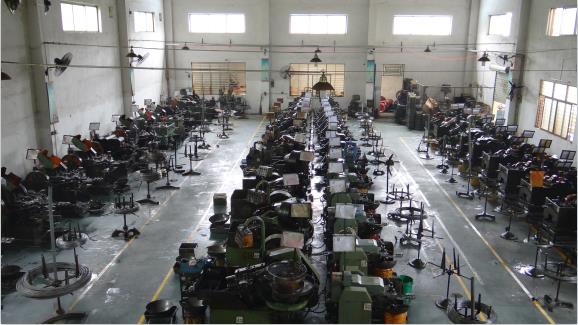 Shenzhen Heat Hardware Co., Ltd is a leading custom screw manufacturer in China founded in 2000 years. We are specializing in custom screws, security screws, Sems screws, Chicago Screws, Weld Screws, Long screws, Micro Screws, Thumb Screws, Set Screws, Custom bolts, carriage bolts, nuts, and other custom Fasteners. With more than 20years of industry experience. We have serviced over 20000customers including the aerospace industry, automotive industry, electronics, mechanical and electrical products, robots, the Medical industry, communications industry, Outdoor sports products, smart appliances, etc. we can provide one-stop fastener customized service for you no matter what kind of custom fastener you need.
Frequently Asked Questions
Contact Us
Are you looking for screw manufacturers?
24hours online Service
Blogs