Heatfastener
Lock Pins Manufacturers
Heatfastener carries a wide variety of lock pins. we can supply the lock pins you are looking for. If you are looking for a lock pin that is not off the shelf, we can make a lock pin specifically to the dimensions, material, and plating that you need. Heatfastener is a full-service supply company for all your rivet needs.
Heatfastener carries lock pins in metric and inch sizes. We carry them in multiple materials such as stainless steel (300 series, 316, 416) and alloy steel. brass, copper, aluminum, etc. Finish includes black oxide, zinc coating,dacromet, and more. We also offer custom lock pins for your drawings and applications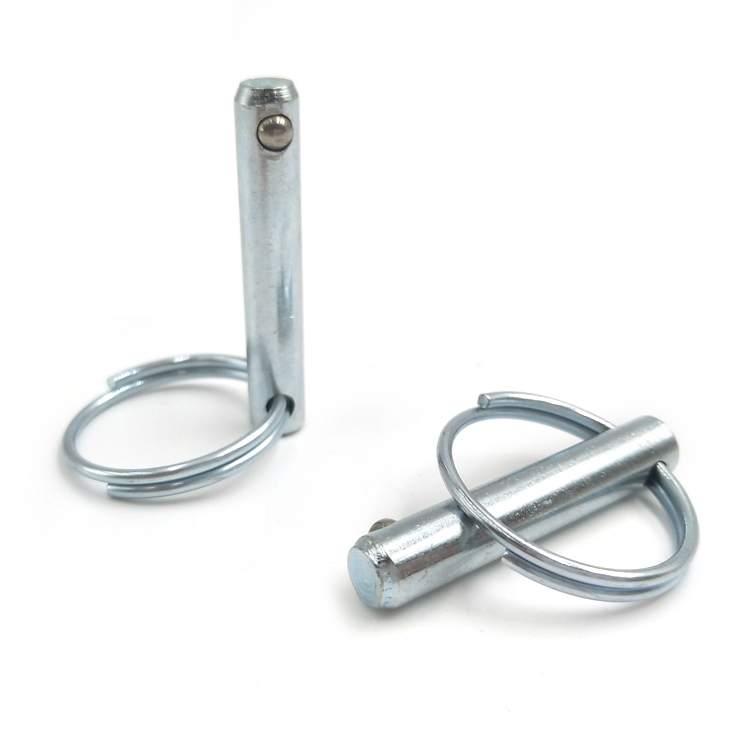 Lock Pins Specification
Ball Lock pins have a push button that initiates ball action and retraction. Ball locking design combines secure fastening with"quick release" ease of removal. Double locking ball design increases retention capabilities. Our unique design features both a one-piece, cold-formed body and spindle for increased durability
For quick fastening, locking, adjusting, changing, and securing, Quickly and easily unlockable for frequently repeated connections. High strength, hardened, abrasion-resistant pin with a high load capacity
Magnetic hitch pin allows for easy one-handed hitch and releases easily holds a standard attachment to the lawn tractor hitch assembly without locks or clips, durable steel with a rust-resistant coating is built to last, OEM service is offered.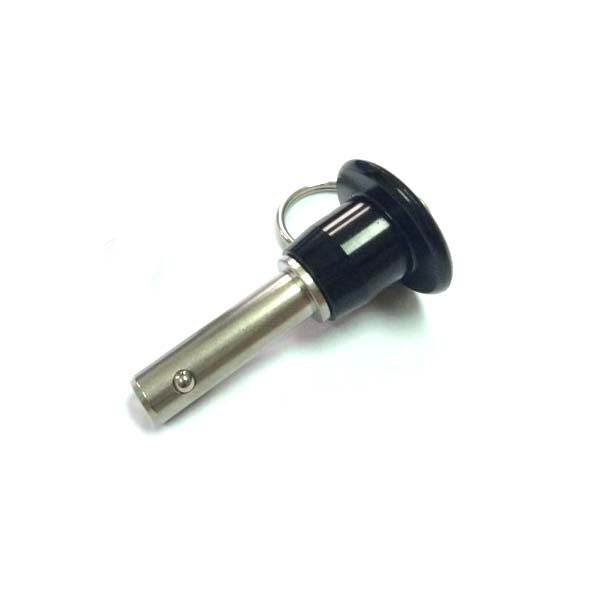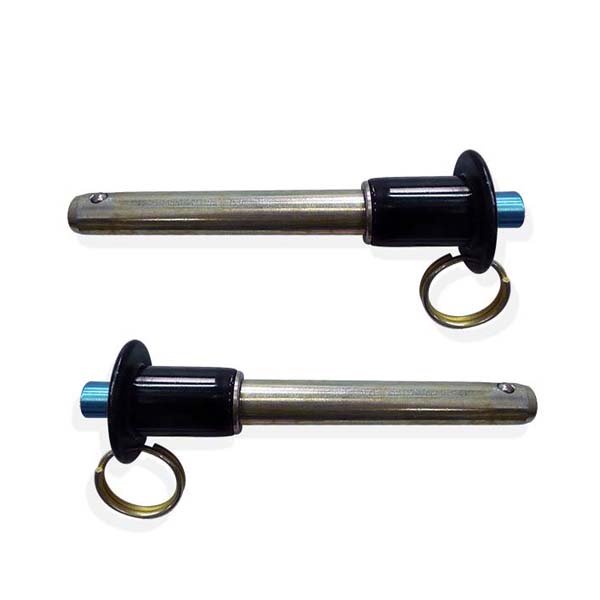 Handle choice is based on clearance, use, and appearance. Our andles are made from either aluminum alloy or stainless steel, the aluminum handles are anodized or E coated black and are available in Ring, Utton, L, T, and Domed configurations, Stainless handles are available in Ring, Button, Nautical Recessed, And Domed configurations.
How do lock pins work?
With a key properly cut and inserted into the groove on the end of the plug, the pins will rise to cause them to align exactly at the shear point. This allows the plug to rotate, thus opening the lock. When the key is not in the lock, the pins straddle the shear point, preventing the plug from rotating.
Lock Pins Types
T-Handle
L-Handle
Button Handle
Ring Handle
Nautical Handle
Dome Handle
Detent Pins
Alum T
Alum L
Alum Button
SS Button
Alum Button
Alum Ring
SS Ring
SS Nautical Recessed
Alum Dome
SS Dome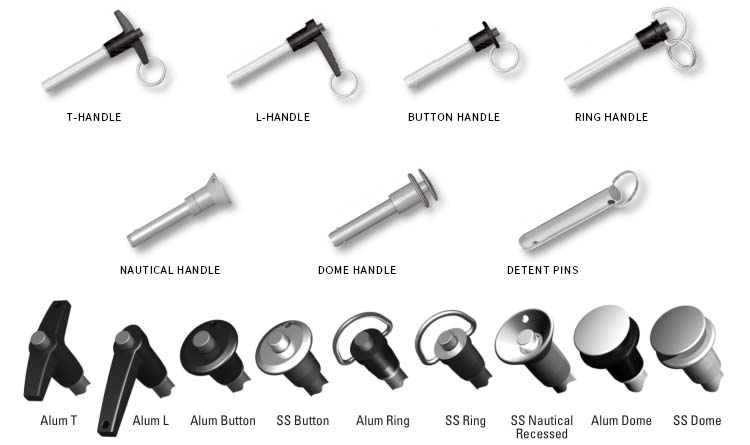 Need Custom Pin for Your Industry?
As a 20-year industry experience manufacturer with a factory equipped with precision machines, we can provide, from consultation to production, a one-stop solution for you.
Contact Us
Are you looking for screw manufacturers?
24hours online Service
Frequently Asked Questions
Blogs