PF Pentalobe Screw With Teflon
PF Micro Pentalobe Screw With Teflon
Categories: Stainless stainless Security screws, stainless steel micro screw, Phone screws, Reusable 2 Way Security Fasteners, Security tapping Screws, Security Fasteners, Security Screws, Tamper Proof Screws
Tags: Pentalobe screw
Brand: Torx Tamperproof
The pentalobe security screw or pentalobe screw drive, is a five-pointed tamper-resistant system used by, but not limited to, Apple in their products. Pentalobe screws were adopted by Apple starting in 2009, when they were first implemented in the 15-inch MacBook Pro. They have since been used on other MacBook Pro, MacBook Air and iPhone models. Apple attracted criticism upon the introduction of the pentalobe screw; it was seen by some as an attempt to lock individuals out of their devices. 
Pentalobe It's similar to a Torx—except that the points have a rounder shape, and it has five points instead of six. Apple's service manuals refer to them as "Pentalobular" screws, which is a descriptive enough term
Teflon coating is not a product on its own, but a brand name of a product. It refers to a chemical coating known as polytetrafluoroethylene (PTFE). It's a type of plastic sprayed on various items and then baked to create a nonstick, waterproof, noncorrosive, and nonreactive surface.
Material can be stainless steel, carbon steel, titanium, aluminum. etc.Metric and Inches are available
Non-standard sizes, materials, and finishes are available to order as specials, including small volume manufacture, modifications and custom parts made to drawings.
Need Custom Screws for Your Industry?
As a 20-year industry experience manufacturer with a factory equipped with precision machines, we can provide, from consultation to production, a one-stop solution for you.
About Us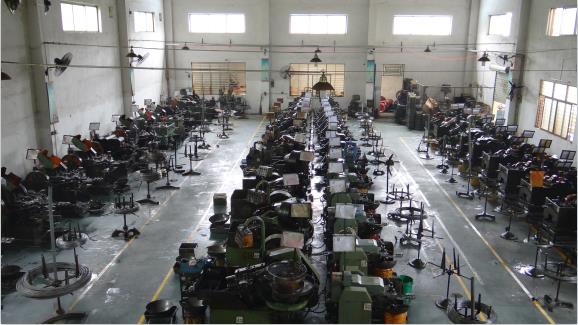 Shenzhen Heat Hardware Co., Ltd is a leading custom screw manufacturer in China founded in 2000 years. We are specializing in custom screws, security screws, Sems screws, Chicago Screws, Weld Screws, Long screws, Micro Screws, Thumb Screws, Set Screws, Custom bolts, carriage bolts, nuts, and other custom Fasteners. With more than 20years of industry experience. We have serviced over 20000customers including the aerospace industry, automotive industry, electronics, mechanical and electrical products, robots, the Medical industry, communications industry, Outdoor sports products, smart appliances, etc. we can provide one-stop fastener customized service for you no matter what kind of custom fastener you need.
Related Products
Contact Us
Are you looking for screw manufacturers?
24hours online Service
Blogs