Heatfastener
Pop Rivet Supplier
Heatfastener is a pop rivets supplier and manufacturer for all your rivet needs. We carry blind rivets, semi-tubular rivets, and solid rivets. plastic rivets, hollow rivets, male and female rivets, Besides the rivets themselves, we also supply the tools to help you install the rivets. We offer hand rivet tools, plastic rivet tools, and air/hydraulic tools as well. We supply more than just rivets, we also supply rivet nuts in many different styles. We offer more than just off-the-shelf rivets. We also manufacture custom rivets.
Pop Rivet Types
Domed head rivets
Countersunk head rivets
Sealed rivets
Large flange rivets
Peeled head rivets
Grooved rivets
.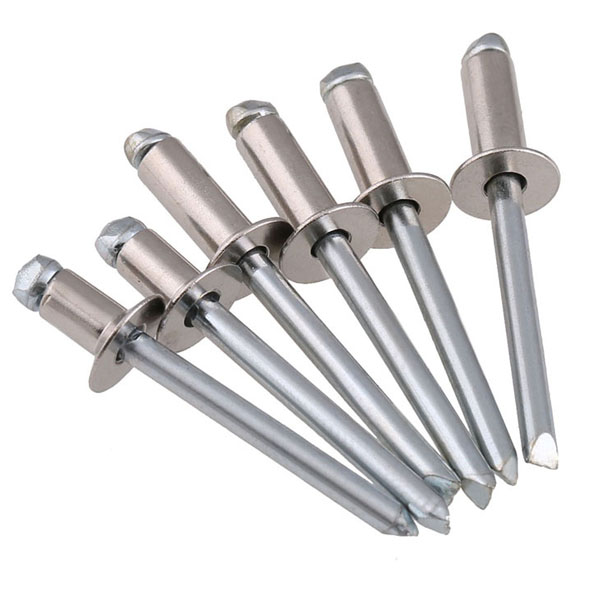 Pop Rivets Specifications
A blind rivet is a rivet that can be completely installed from one side, unlike machine screws and nuts, which require access to both sides of the material. Blind rivets are also known as "pop" rivets because POP® is one brand of blind rivets.
Blind pop rivet fastening systems are extremely versatile and are mainly used in applications where access to the rear or blind side of the joint does not exist. Pop rivets are manufactured with a two-piece construction design; the first is the rivet body or the shell and the other is the stem or mandrel. Both parts are pre-assembled and ready to use. Fastening is done by using a special tool to draw the mandrel which causes the body to deform and clamp the joint. Once the designed clamping force is reached, the mandrel snaps and is discarded.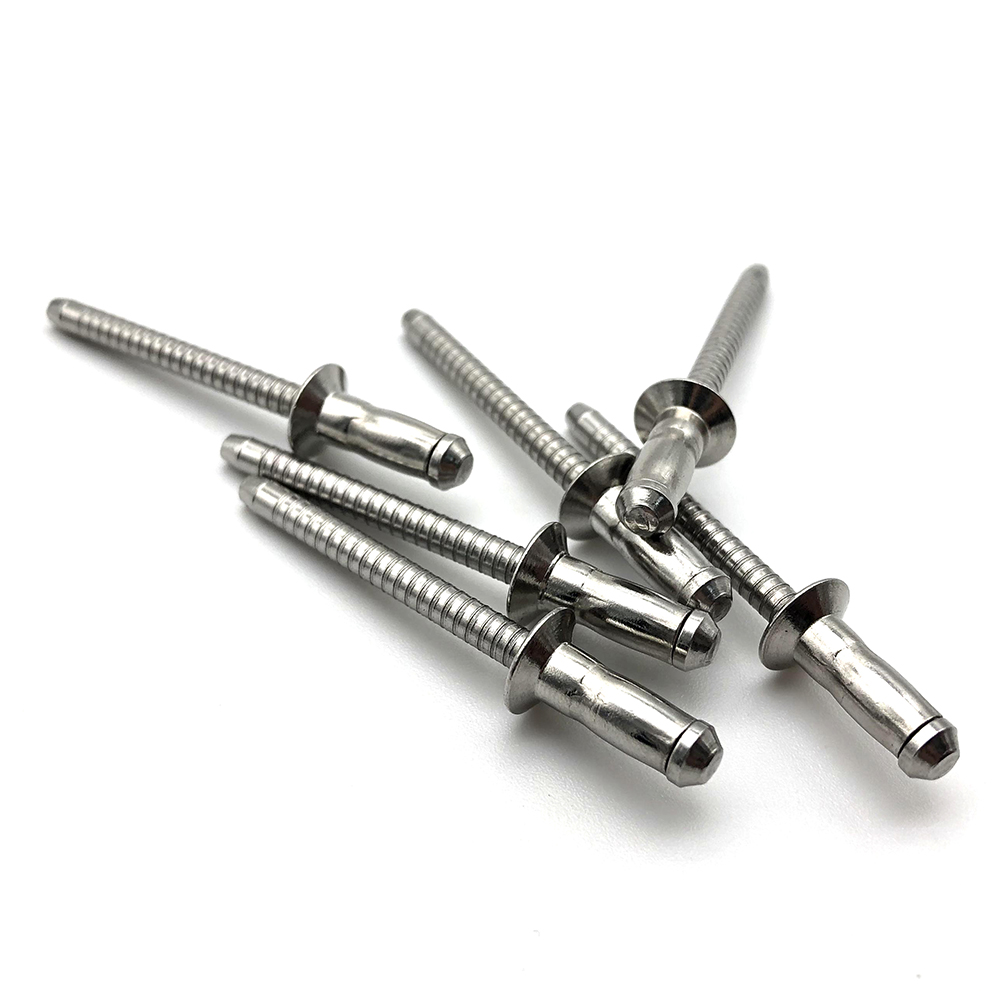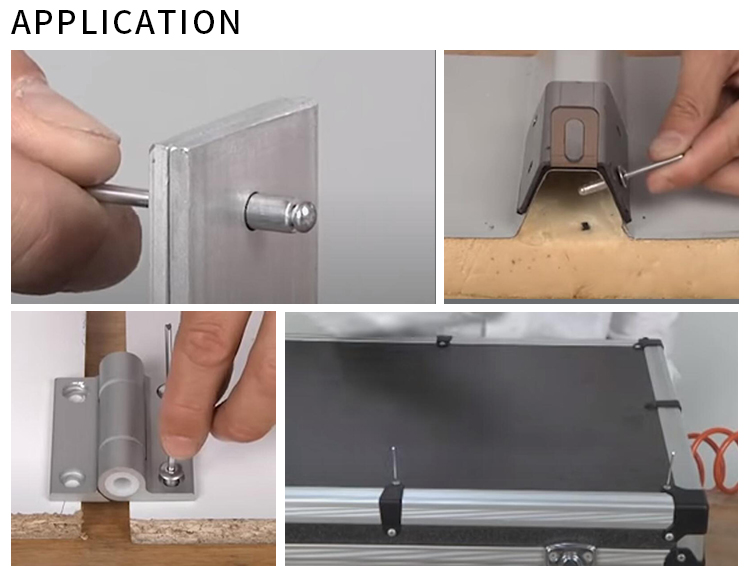 Pop Rivet Application
POP Rivets have a widely application just if they are properly installed. Most of them are used in RVs, Trailers, Aircrafts, Machinery, Jeans, Small Electronics, Structural Beams, Battleships and Submersibles.
To use a blind rivet, a hole is drilled then the rivet is seated inside of the hole. Then a tool pulls the mandrel against the hat of the rivet. The back of the mandrel either has a bulge on the end or is connected to the hat in some way which makes the edges of the hat expand down towards the material. Once this expansion reaches the material and builds pressure, a designed fault in the mandrel reaches its peak force capacity and snaps. Leaving a properly installed rivet.
Pop rivets have a lot of advantages includes cost-effective, allowing for joining of parts when there is limited rear access, durable,and lighter than screws and bolts, depending on material
They are used to make high-strength joints in a range of materials, including metals, plastics, wood, and leather. Typically, the process is used for joining plastic or sheet metal.
To enable pop rivets to meet the requirements of a wide variety of applications, they are available in many materials, including:
Aluminum-1100:Commercially pure aluminum for extremely soft or brittle materials; for lower shear/tensile requirements
Aluminum-5052:Best used where shear&&tensile is required;good corrosion resistance
Aluminum-5056:Best used where higher shear&tensile is required; good corrosion resistance
Aluminum-5154:Used for special products/applications
The steel-C1002-C1010:General purpose used: used for all steel rivet mandrels
Stainless steel-300 Series: Austenitic stainless steel: offers good corrosion resistance
Nickel Copper Alloy-400:Offers extremely high corrosion resistance; has excellent elevated temperature properties
Copper-110:Used where electrical conductivity is required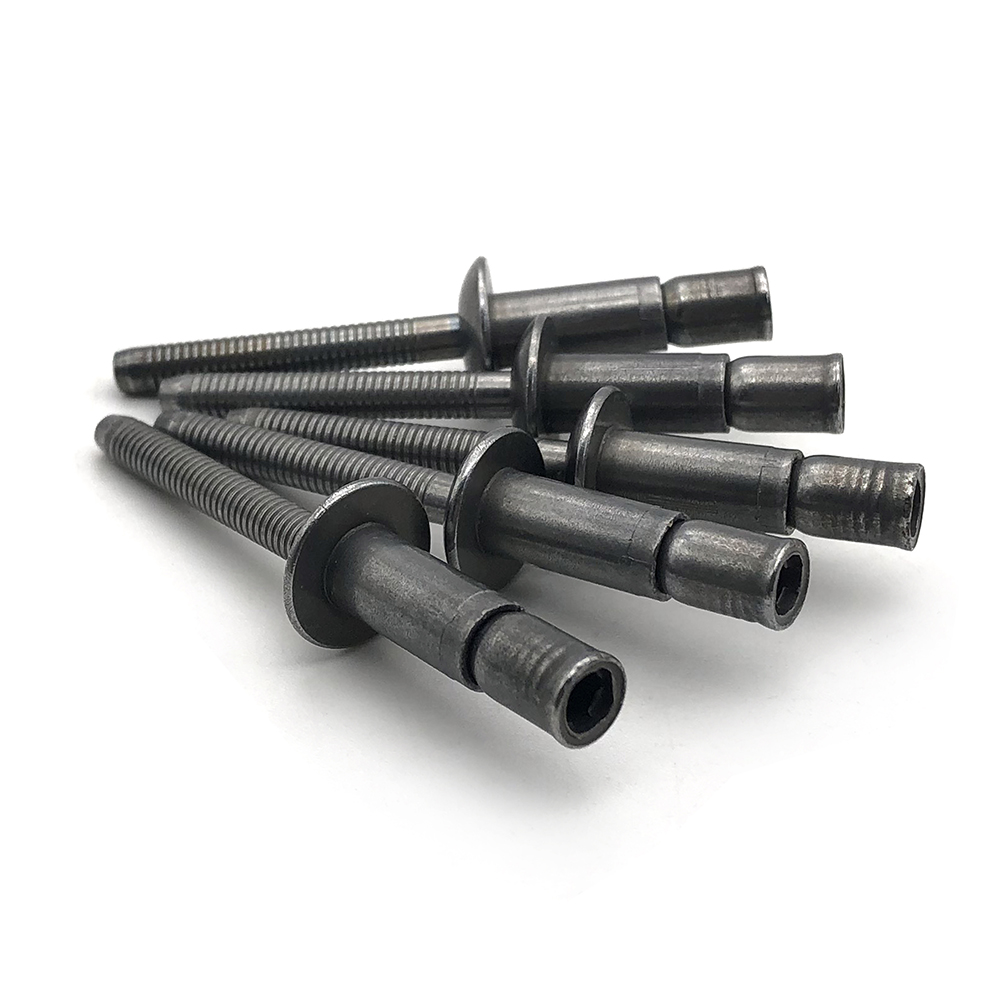 Other Fasteners You May Interest in
Need Custom Rivet for Your Industry?
As a 20-year industry experience manufacturer with a factory equipped with precision machines, we can provide, from consultation to production, a one-stop solution for you.
Contact Us
Are you looking for screw manufacturers?
24hours online Service
Frequently Asked Questions
Other Types Of Custom Rivet
Blogs