Security Pin Star Shaped Screw
Security Pin Star Shaped Screw
Features: stainless steel screws, star pin security screws, tamper proof screws, torx pin security screws.
Materials: Stainless steel; Finish coating: Passivated
Head: Countersunk head Drive: Torx Pin; Thread: Full thread
Star Shaped Screw also as known as Torx is the trademark for a type of screw head, developed by Camcar Textron in 1967. It's characterized by a distinct, 6-point star-shaped pattern and is often called a 'star screw' that requires a 'star screwdriver' with a 'star bit' to tighten and untighten them. star-shaped drive that was developed mainly to enhance tamper resistance and ensure snug fits. The star design drivers cut down on the risk stripping the screw heads, slippage, or cam-outs, with tight, specific fits.
Star Drive can take handle more torque than Square Drives and are therefore more resistant to 'camming'. This makes drivers last longer. As a result of the higher torque capacity, generally, Star heads are in better condition once the screw is set, making removal easier if ever necessary.
Machine screws are uniformly threaded screws of ¼ inch nominal diameter or less that are designed to be threaded into uniformly threaded nuts or threaded holes in the parts they are intended to fasten. Machine screws are available in a wide array of configurations, materials, driver head types, and sizes.
Countersunk Screws are a popular type of precision screw. They feature a countersunk head, which allows them to sit flush against a target housing. Countersunk Screws are intended to be used alongside pre-drilled holes featuring a countersink.
Heatfastener is a professional Star Shaped Screw manufacturer and supplier, not only screws but also bolts and other fasteners. Material can be stainless steel, carbon steel, titanium, or aluminum. etc. Metric and Inches are available. Non-standard sizes, materials, and finishes are available to order as specials, including small volume manufacture
Need Custom Screws for Your Industry?
As a 20-year industry experience manufacturer with a factory equipped with precision machines, we can provide, from consultation to production, a one-stop solution for you.
About Us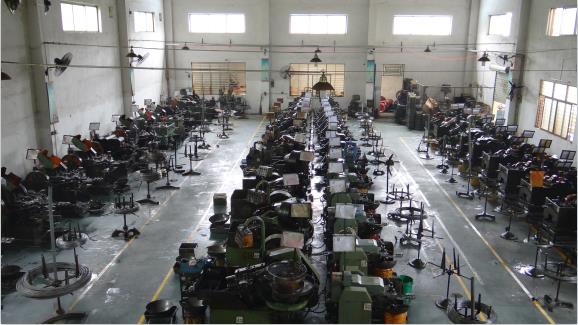 Shenzhen Heat Hardware Co., Ltd is a leading custom screw manufacturer in China founded in 2000 years. We are specializing in custom screws, security screws, Sems screws, Chicago Screws, Weld Screws, Long screws, Micro Screws, Thumb Screws, Set Screws, Custom bolts, carriage bolts, nuts, and other custom Fasteners. With more than 20years of industry experience. We have serviced over 20000customers including the aerospace industry, automotive industry, electronics, mechanical and electrical products, robots, the Medical industry, communications industry, Outdoor sports products, smart appliances, etc. we can provide one-stop fastener customized service for you no matter what kind of custom fastener you need.
Related Products
Contact Us
Are you looking for screw manufacturers?
24hours online Service
Related Articles