Slotted Barrel Nuts For Leather Belts
Slotted Barrel Nuts For Leather Belts
Features: slotted screws, Chicago screws, post binding screws, leather belts fasteners, low profile head screws
Materials: Stainless steel; Finish coating: Passivated
Head: Low profile; Thread: Full thread; Drive: Slotted
Barrel nuts are also known within the industry as interscrews, binding post screws, binder screws, inter screws, or Chicago screws / Chicago bolts. which are mating fasteners, which have a threaded hole with a drilled-out and threaded center, which the bolt fits into.
A wide range of barrel nuts and sex bolts are available, including architectural barrel nuts. Barrel nuts are designed for use with high tensile strength bolts to join load-carrying members. Landing gear to the fuselage, engine pods to wings, and nacelle and fuel tank attachments are typical of the many places barrel nuts are used.
These nuts are also called as belt screws, The belt buckle screws more known as Chicago Screws, are small devices offered as a belt add-on option and a solid buckle attachment to rugged belts that allow you to change the buckle easily & quickly.
Slotted screws feature a single horizontal slot recess in the head of the screw that can be driven using a common blade or flat head screw driver. Slotted screws are commonly found in existing installations around the home, typically where joinery work is involved.
Heatfastener is a professional barrel screws manufacturer and supplier, not only screws but also bolts and other fasteners. Material can be stainless steel, carbon steel, titanium, or aluminum. etc. Metric and Inches are available. Non-standard sizes, materials, and finishes are available to order as specials, including small volume manufacture.
Need Custom Screws for Your Industry?
As a 20-year industry experience manufacturer with a factory equipped with precision machines, we can provide, from consultation to production, a one-stop solution for you.
About Us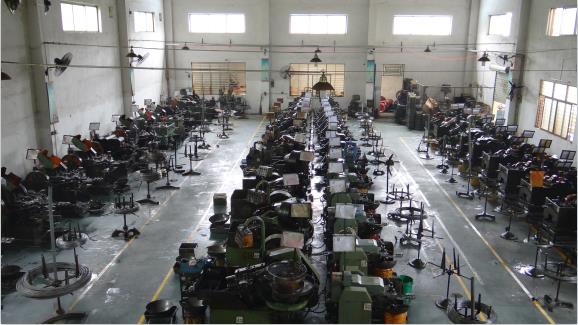 Shenzhen Heat Hardware Co., Ltd is a leading custom screw manufacturer in China founded in 2000 years. We are specializing in custom screws, security screws, Sems screws, Chicago Screws, Weld Screws, Long screws, Micro Screws, Thumb Screws, Set Screws, Custom bolts, carriage bolts, nuts, and other custom Fasteners. With more than 20years of industry experience. We have serviced over 20000customers including the aerospace industry, automotive industry, electronics, mechanical and electrical products, robots, the Medical industry, communications industry, Outdoor sports products, smart appliances, etc. we can provide one-stop fastener customized service for you no matter what kind of custom fastener you need.
Related Products
Contact Us
Are you looking for screw manufacturers?
24hours online Service
Related Articles