Slotted Self tapping Washer Head Screws
Slotted Self tapping Washer Head Screws
Categories: Stainless steel screws,Self tapping screws,Hex Washer Head screws.Slotted screws,slotted self-tapping screws.
Feature: Self tapping, self drilling
Brand: Slotted
Hex washer head screws are a type of self-piercing screw equipped with a built-in washer at the screw head. This allows for the distribution of weight and load over a wider area. Made from 18-8 stainless steel, these screws have good chemical resistance. A flange under the head distributes pressure over the surface, eliminating the need for a washer.
As the name suggests, self-tapping screws are screws that have the ability to tap threads into the material. Self-tapping screws are used for all sorts of materials including wood, metal, and brick. These screws cannot drill through metal and require a pilot hole to be pre-drilled before installation.Self-Drilling – a screw that can, well, self-drill through various gauges of metal materials without predrilling.
Slot screw drives have a single horizontal indentation (the slot) in the fastener head and are driven by a "common blade" or flat-bladed screwdriver. This form was the first type of screw drive to be developed, and for centuries, it was the simplest and cheapest to make. Additionally, it is unique compared to other common drives, due to it being straightforward to manufacture the slot head, and the ability to be driven by a simple handtool. The slotted screw is commonly found in existing products and installations, along with use in simple carpentry work and in applications where minimal torque is needed. Slot screws are also used in the restoration of antique furniture, vehicles, and equipment
Need Custom Screws for Your Industry?
As a 20-year industry experience manufacturer with a factory equipped with precision machines, we can provide, from consultation to production, a one-stop solution for you.
About Us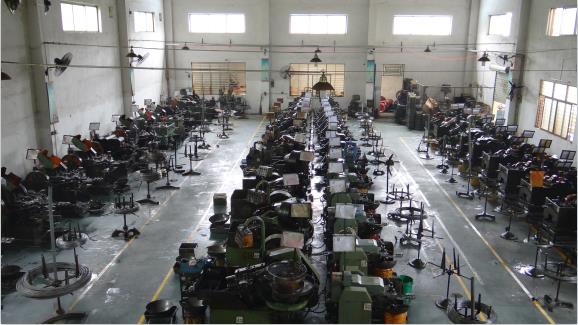 Shenzhen Heat Hardware Co., Ltd is a leading custom screw manufacturer in China founded in 2000 years. We are specializing in custom screws, security screws, Sems screws, Chicago Screws, Weld Screws, Long screws, Micro Screws, Thumb Screws, Set Screws, Custom bolts, carriage bolts, nuts, and other custom Fasteners. With more than 20years of industry experience. We have serviced over 20000customers including the aerospace industry, automotive industry, electronics, mechanical and electrical products, robots, the Medical industry, communications industry, Outdoor sports products, smart appliances, etc. we can provide one-stop fastener customized service for you no matter what kind of custom fastener you need.
Related Products
Contact Us
Are you looking for screw manufacturers?
24hours online Service
Blogs