Heatfastener
Spring Nuts
Manufacturers
We're a leading manufacturer of specialty fastening solutions for demanding industrial applications. Our area of expertise is custom spring nuts, manufactured from high-quality, Carton steel and stainless steel, etc materials. We can also manufacture them per your specific request.
Heatfastener Specialty Manufacturing has been working with original equipment manufacturers for over 100 years, providing excellent and timely customer service. Our team of highly trained professionals utilizes only the latest technology and processing methods to manufacture all of our flat washers. We carefully monitor each washer to be sure it is made to precision. You'll be satisfied with the end results.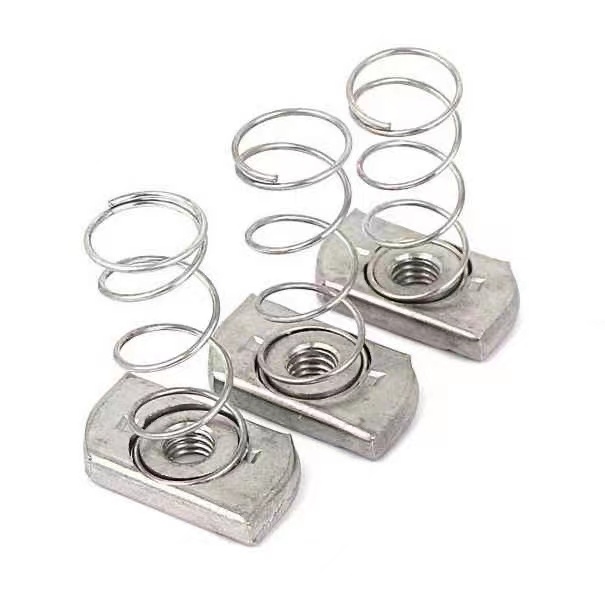 What are Spring Nuts?
When we talk about spring nuts, we may think that is channel nuts. Spring nuts are one-piece, self-locking nuts that secure screws in strut channels. They consist of a nut with grooves on the side that fit over the side of the channel edge, a spring to hold the nut in place during installation, and a threaded screw hole.
The spring takes up the added area inside the channel, keeping the nut flush against the inturned edges of the channel, so you don't need an additional hand to hold it in position, while you're busy trying to attach components and tighten them down. The size of the spring assists identify which channel profiles the spring nut can be made use of in longer springs for deeper channels and also much shorter for shallow channels.
Channel nuts, including those without springs, and channel nuts with springs, or spring nuts., normally have a threaded hole between which is made used to attach installations to the strut. Unistrut nuts are readily available with a variety of hole sizes, to approve a variety of hex head cap screw (hex bolt) dimensions. There are also spring nuts with screws integrated into them; these are called stud nuts, and also they can make the assembly process extremely quick and effective.

How To Install Channel Nuts?
Occasionally installation is difficult on Channelnuts. Spring channel nuts and bolts can sometimes get stuck or pop in their slots. We, therefore, suggest that you align your channel nuts to channel supports that fit. Spring channel nuts can use a plain channel more easily since the spring cannot come out of the hole. Use channel nuts for saving time, This product can be installed quickly and easily handles overhead jobs. Just pop the channels into the channel and turn the channel 180°. This product is also compatible with M8 and M10.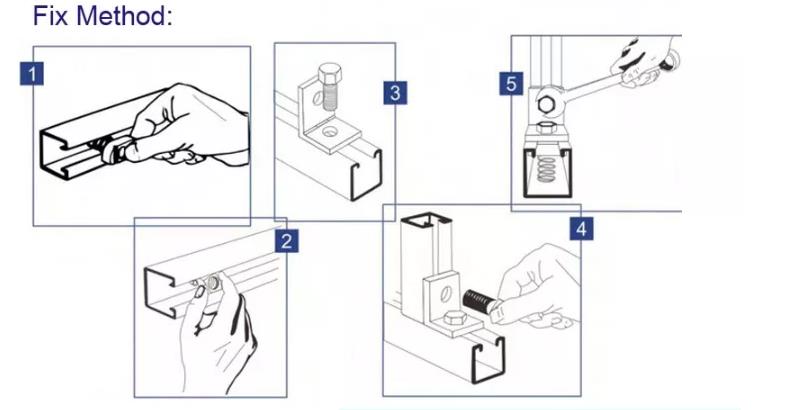 Nut teeth grip the channel's inturned edges, tying the channel sides together in a "box" configuration for added strength, Spring allows precision placement anywhere along channel length, then holds the nut in position while the connection is completed
Need Custom Bolts For Your Industry?
As a 20-year industry experience manufacturer with a factory equipped with precision machines, we can provide, from consultation to production, a one-stop solution for you.
Related Products
Contact Us
Are you looking for screw manufacturers?
24hours online Service
Related Articles