Stainless steel Motherboard Standoff Screws
Stainless steel Motherboard Standoff Screws
Features: stainless steel screws, standoff screws, hex standoff bolts, machine thread screws, Motherboard Standoff Screws
Materials: Stainless steel; Finish coating: Passivated
Head: Hex; Thread: Half thread
Standoffs are small pieces of metal similar to screws. However, instead of a head, a standoff has an anchor where another screw can be inserted. Standoffs are traditionally screwed into a case. Then the motherboard is placed on top of the standoffs and screwed into them. Each motherboard screw requires a standoff. A Standoff is a fastener used to create space between two objects, often to properly position them. In the world of electronic components and electronic hardware, standoffs are typically used to space circuit boards, panels, doors, or gears. Standoffs can be round, hexagonal, or square in shape.
Motherboard Standoff Screws, Most cases use threaded brass standoffs (Jack Screw Standoffs) for attaching the motherboard to the case chassis.
Sometimes we may wonder what is different between a spacer and a standoff. The main difference between a spacer and a standoff is that standoffs are threaded at each end, while spacers typically are not. This threading is gendered, meaning it can either be male (protruding) or female (internal). Available gender combinations for standoffs are male-male, female-female, or male-female.
Heatfastener is a professional standoff screws manufacturer and supplier, not only screws but also bolts and other fasteners. Material can be stainless steel, carbon steel, titanium, or aluminum. etc. Metric and Inches are available. Non-standard sizes, materials, and finishes are available to order as specials, including small volume manufacture.
Need Custom Screws for Your Industry?
As a 20-year industry experience manufacturer with a factory equipped with precision machines, we can provide, from consultation to production, a one-stop solution for you.
About Us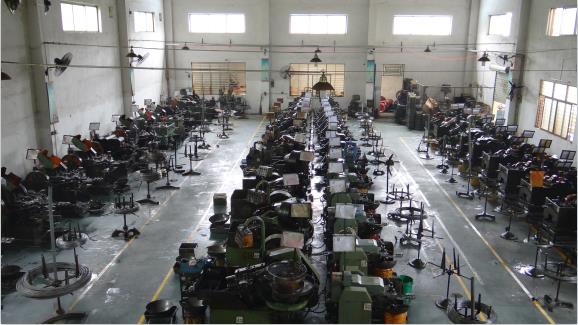 Shenzhen Heat Hardware Co., Ltd is a leading custom screw manufacturer in China founded in 2000 years. We are specializing in custom screws, security screws, Sems screws, Chicago Screws, Weld Screws, Long screws, Micro Screws, Thumb Screws, Set Screws, Custom bolts, carriage bolts, nuts, and other custom Fasteners. With more than 20years of industry experience. We have serviced over 20000customers including the aerospace industry, automotive industry, electronics, mechanical and electrical products, robots, the Medical industry, communications industry, Outdoor sports products, smart appliances, etc. we can provide one-stop fastener customized service for you no matter what kind of custom fastener you need.
Related Products
Contact Us
Are you looking for screw manufacturers?
24hours online Service
Related Articles