Ultra Low Head M2 Screws for Electronics
Ultra Low Head M2 Screws for Electronics
Features: Phillips head screw, Ultra low head screw, stainless steel screws, tiny screws for electronics.M2 screw
Materials: Stainless Steel; Finish coating: Passivated
Head: Ultra low Drive:Phillips
Ultra low head screws These are screws with a lower head height than ordinary screws, referred to as "low profile screws" or "low profile cap screws".They are ideal for space-saving in equipment/devices and applications with limited space to fasten screws. In addition, because they protrude less after fastening, they do not affect appearance. Heatfastener provides in many types including just simple low head screws, "ventilation hole types" ideal for vacuum equipment, and "tamper resistant types" which require special tools for fastening and removal.
M2 screws are typically used in the manufacture of small items of electrical equipment, laptops, cameras, and mobile phones. The "M" designation for metric screws indicates the outer diameter of the screw in millimeters, so for an M2 screw, the outer diameter is 2mm. However, in practice the actual diameter might be between 1.9mm-2mm due to manufacturing tolerances.
The Phillips head screwdriver was created and patented by Henry Phillips in the 1930s and was originally used on the 1936 Cadillac. The great thing about it is that unlike the flat head screw (with a single ridge at its tip to slide into a screw with one slot), the Phillips screwdriver is self-centering.
This screw comes with stainless steel, Phillips head, and machine thread. Heatfastener is a professional custom screws manufacturer and supplier, not only screws but also bolts and other fasteners. Material can be stainless steel, carbon steel, titanium, or aluminum. etc. Metric and Inches are available. Non-standard sizes, materials, and finishes are available to order as specials, including small volume manufacture, modifications, and custom parts made to drawings.
Need Custom Screws for Your Industry?
As a 20-year industry experience manufacturer with a factory equipped with precision machines, we can provide, from consultation to production, a one-stop solution for you.
About Us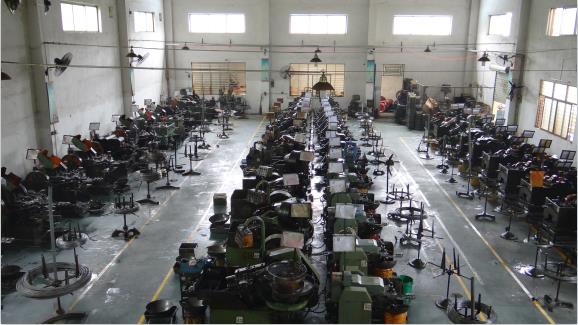 Shenzhen Heat Hardware Co., Ltd is a leading custom screw manufacturer in China founded in 2000 years. We are specializing in custom screws, security screws, Sems screws, Chicago Screws, Weld Screws, Long screws, Micro Screws, Thumb Screws, Set Screws, Custom bolts, carriage bolts, nuts, and other custom Fasteners. With more than 20years of industry experience. We have serviced over 20000customers including the aerospace industry, automotive industry, electronics, mechanical and electrical products, robots, the Medical industry, communications industry, Outdoor sports products, smart appliances, etc. we can provide one-stop fastener customized service for you no matter what kind of custom fastener you need.
Related Products
Contact Us
Are you looking for screw manufacturers?
24hours online Service
Blogs