Heatfastener
Wing Nuts Suppliers
Heatfastener is a professional engaged in the production of wing nuts and bolts and custom screws and 23 years of research and development of screw and bolt, nuts suppliers. We offer nuts in inches and metrics. We can also make your nut per your size and plating specifications. Our nut line has many different materials as well. From plastic, stainless steel, aluminum, exotic metals, various grades of steel, and much more, we can supply your nut with the material you need.
With ISO9001:2008,iso14001:2004, and especially IAFT16949:2009 certification for the automotive industry. Heatfastener offers fully customized custom bolts and screws according to your needs. We can bring your fastener design to reality, and everything according to your requirements.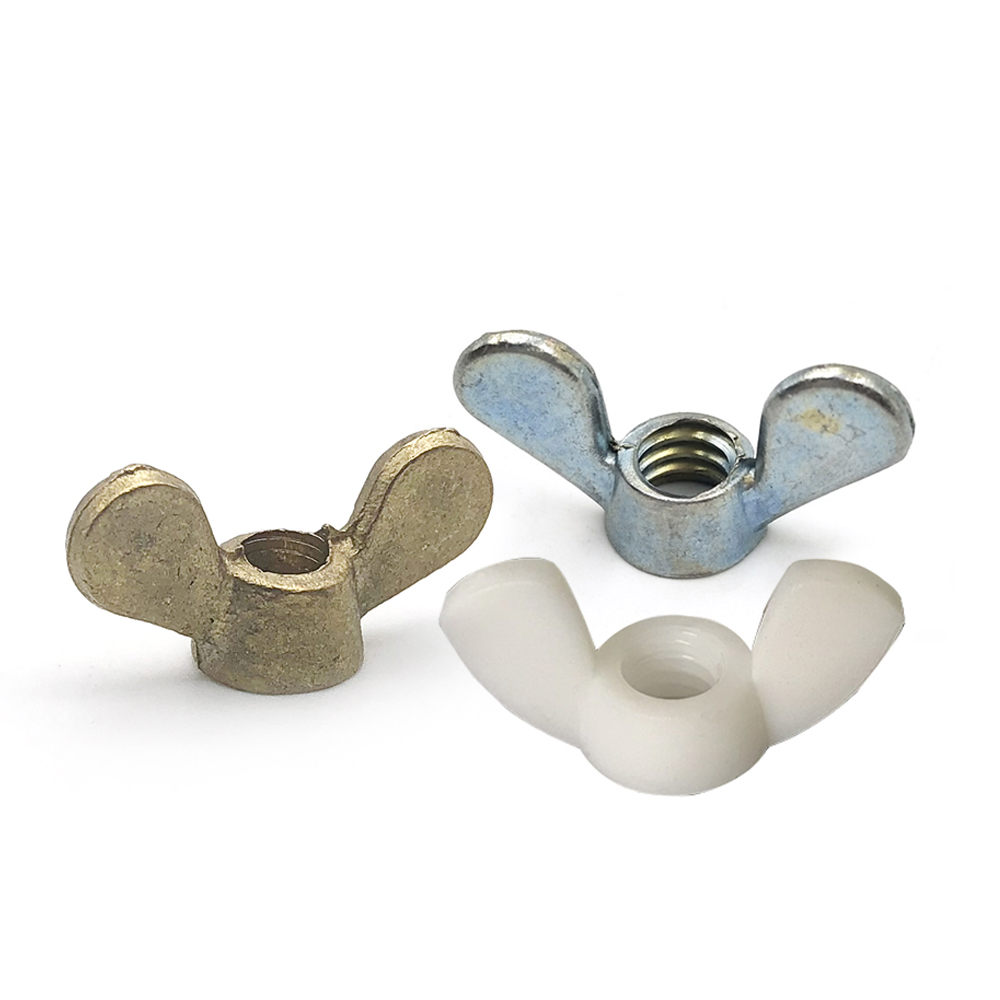 Wing Nuts Details
What's great about wing nuts, also called butterfly nuts, or wing bolts is that because of the two "wings" on either side of the nut, there's no need to use a tool when tightening or loosening. There are variations in the design of wings, and they are typically made of steel, brass, zinc alloy, or nylon. A variety of sizes to fit most machine screws. If you don't mind using a tool to tighten nuts on bolts, we've got a wide selection of hex nuts and lock nuts, too.A wing nut enables easy tightening and removal by hand. Use wingnuts to secure an access panel, marine hardware, or in other situations where handling a wrench is inconvenient. Use a zinc-plated stainless steel wing nut for exterior applications since their extra surface area makes them vulnerable to corrosion
We can also manufacture these items in special materials and custom made as below listed:
Materials:
Stainless steel – SS302, SS304, SS316, (good tenacity),Stainless steel A2 A4
Steel – C45(K1045), C46(K1046),C20
Brass – C36000 ( C26800), C37700 ( HPb59), C38500( HPb58),C27200CuZn37), C28000(CuZn40)
Bronze–C51000, C52100, C54400, etc
Aluminum – Al6061, Al6063 etc
Carbon steel – C1006,C1010,C1018,C1022,C1035K,C1045
Alloy steel – SCM435,C10B21,C10B339
Other material– Titanium, UNS C11000 Copper,silicon
Others:
Grade: Grade 4.8,Grade 6.8,Grade 8.8,Grade10.9,Grade12.9 etc
Standard:GB,DIN,ISO, ANSI/ASTM,BS,BSW,JIS, Metric, Inch
Finish:Plain, H.D.G, Black oxide, Chrome, Teflon,dacromet,Anodized,With nylok
Certificates: ISO9001:2015, ISO14001:2015,IATF16949, ROHS
Custom Made:OEM is available,according to customer requirments
Head type&Drive Type
Machine Thread
Self tapping thread
Application
Additionally known as a butterfly nut, a wing nut is a kind of nut that's identified by the presence of 2 tabs. Most types of nuts feature a hexagonal shape. You can install as well as eliminate them by transforming them Wing nuts are distinguished from other types of nuts by their use of tabs. As displayed in the adjacent picture, they have 2 tabs. These tabs or "wings" give gripping surface area so that you can conveniently install and eliminate them.
Wing nuts function like many other nuts: They are designed to hold 2 or more things together when made use of along with a bolt. You can twist a wing nut onto the end of a screw to stop the linked things from retreating. Wing nuts feature internal threading, so they can run up and also down the screws with which they are utilized.
Also, our custom fastener, bolts, screws are widely used in the below industries
Electronics
Petrochemicals
Consumer products
Transportation
Agriculture
Heavy machinery
Construction
Automotive
Medical
Military
Aerospace
Oil and gas
Wing nuts are made from grade 304 stainless steel and grade 316 stainless steel, sizes are available from M12 to M24, Eye nuts are produced by lost wax investment casting, after over 48 hours of thumbing and electropolished surface treatment, eye nuts are smooth and shiny
brass wing nuts
plastic wing nut
Type A
Type D
Type B
Type C
We supply all kinds of custom wing nuts and bolts are available in a wide range of materials and dimensions and sizes
| D1 | M4 | M5 | M6 | M8 | M10 | M12 | M14 | M16 | M20 | M24 |
| --- | --- | --- | --- | --- | --- | --- | --- | --- | --- | --- |
| D2max | 8 | 11 | 13 | 16 | 20 | 23 | 28 | 29 | 35 | 44 |
| E max | 20 | 26 | 33 | 39 | 51 | 65 | 72 | 73 | 90 | 110 |
| G max | 1.9 | 2.3 | 2.3 | 2.8 | 4.4 | 4.9 | 6.0 | 6.4 | 6.9 | 9.4 |
| H max | 10.5 | 13 | 17 | 20 | 25 | 33.5 | 36 | 37.5 | 46.5 | 56.5 |
| A | 8 | 10 | 12 | 16 | 20 | 23 | 23 | 28 | 36 | 45 |
| Weight kg/1000pcs | 2 | 3.5 | 5.9 | 8.7 | 14.8 | 37.8 | 75 | 86 | 161 | 260 |
wing nut sizes
Benefits of Wing nuts
The primary benefit of wing nuts, nevertheless, is their ease of installation as well as elimination. You can set up and eliminate them much more conveniently than various other kinds of nuts thanks to their wings. Typical nuts have a hexagonal shape, and with 6 sides, you might have difficulty gripping them. Wing nuts supply an even more ergonomic design by offering tabs. As opposed to grasping the base of a wing nut, you can hold its 2 tabs.
How to Choose the Wing nuts
When selecting wing nuts, there are numerous points to take into consideration. Various wing nuts are made of different products. Some of them are made from stainless-steel, whereas others are made from light weight aluminum, copper as well as various other iron alloys.
Wing nuts are additionally offered in numerous types as categorized by the American Society for Mechanical Designers (ASME). Type A wing nuts, as an example, are cold-forged. Kind B wing nuts, on the other hand, are hot-forged. There are additionally Kind C wing nuts that are die-casted, as well as Type D wing nuts that are made via metal stamping. so choose the right wing nuts depends on the application and the cost. stainless steel and copper or brass normally are more expensive than iron or steel
Need Custom Nuts for Your Industry?
As a 20-year industry experience manufacturer with a factory equipped with precision machines, we can provide, from consultation to production, a one-stop solution for you.
About Us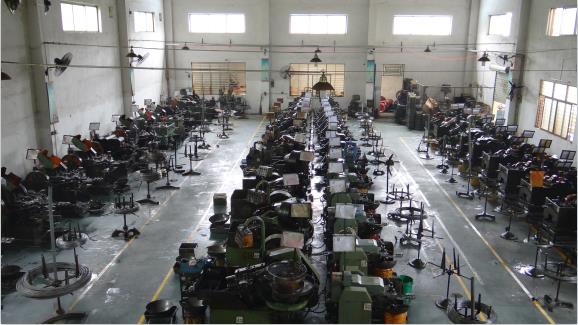 Shenzhen Heat Hardware Co., Ltd is a leading custom screw manufacturer in China founded in 2000 years. We are specializing in custom screws, security screws, Sems screws, Chicago Screws, Weld Screws, Long screws, Micro Screws, Thumb Screws, Set Screws, Custom bolts, carriage bolts, nuts, and other custom Fasteners. With more than 20years of industry experience. We have serviced over 20000customers including the aerospace industry, automotive industry, electronics, mechanical and electrical products, robots, the Medical industry, communications industry, Outdoor sports products, smart appliances, etc. we can provide one-stop fastener customized service for you no matter what kind of custom fastener you need.
Frequently Asked Questions
Contact Us
Are you looking for screw manufacturers?
24hours online Service
Blogs