Heatfastener
U Clips Suppliers
Heatfastener is a professional engaged in the production of U clips nuts and custom screws and 23 years of research and development of screw and bolt, nuts suppliers. We offer nuts in inches and metrics. We can also make your nut per your size and plating specifications. Our nut line has many different materials as well. From plastic, stainless steel, aluminum, exotic metals, various grades of steel, and much more, we can supply your nut with the material you need.
With ISO9001:2008,iso14001:2004, and especially IAFT16949:2009 certification for the automotive industry. Heatfastener offers fully customized custom bolts and screws according to your needs. We can bring your fastener design to reality, and everything according to your requirements.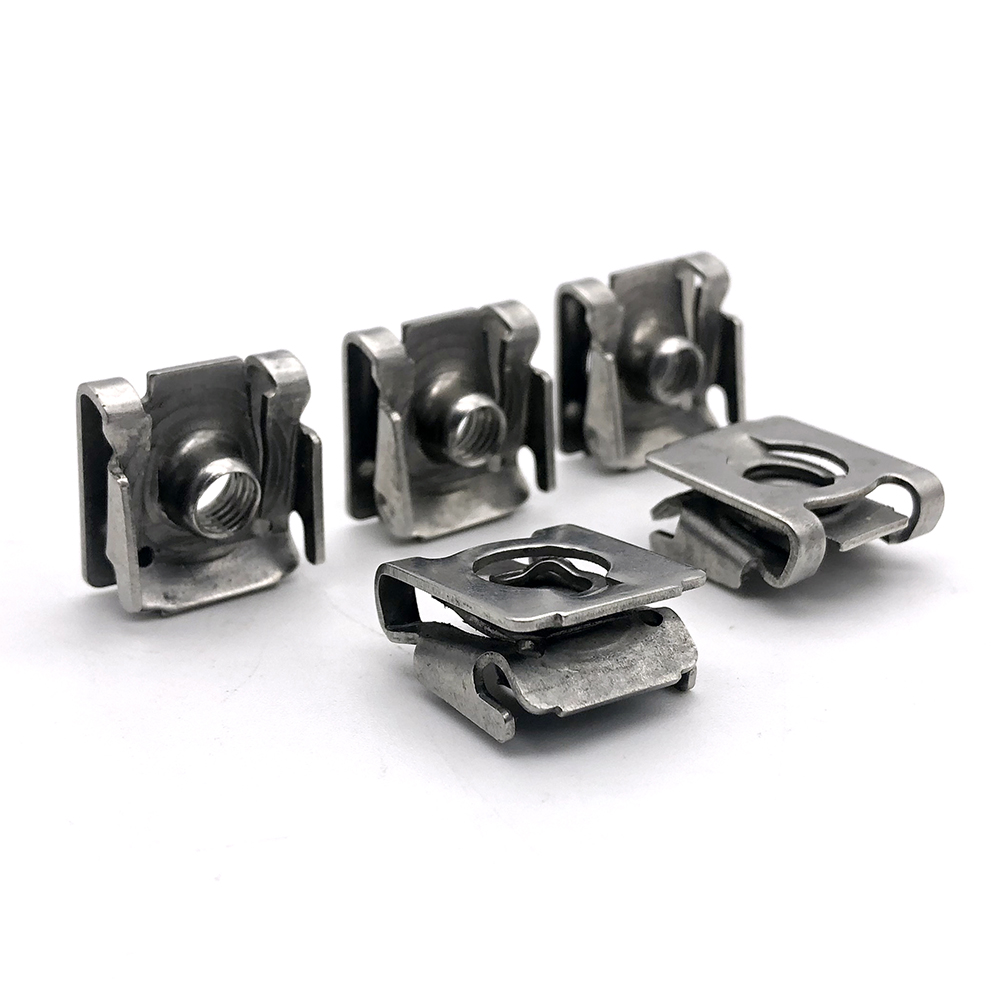 U Clips Details
U Clips are self-sufficient fasteners that slide easily over metal, plastic, or wooden panels and provide strong clamping action for a firm and vibration-free assembly of two panels. U-Clips are easy to install, remove and reuse, and they do not require secondary fasteners such as rivets, screws, studs, or welds to make an attachment. Self-retaining U-Clips require only a flange, panel edge, or mounting hole to clip onto. A U-nut is very similar to a J-nut except that both legs are the same length. it is one of the clip nuts, because of this, a retaining clip is usually formed on the leg without the threads. This helps keep the nut in place while not screwed down. The thread may be of a speed nut style, integrated nut, or have an extruded portion that is tapped. There are "standard" and "wide-panel" versions; the standard version has a solid hinge section, whereas the wide-panel version has a longer hinge with the center section cut away to allow for easier installation.
Stainless steel and steel are the most popular materials for u-clips. Other materials that are used include beryllium, high carbon steel, low carbon steel, nickel, and various materials.
We can also manufacture these items in special materials and custom made as below listed:
Materials:
Stainless steel – SS302, SS304, SS316, (good tenacity),Stainless steel A2 A4
Steel – C45(K1045), C46(K1046),C20
Brass – C36000 ( C26800), C37700 ( HPb59), C38500( HPb58),C27200CuZn37), C28000(CuZn40)
Bronze–C51000, C52100, C54400, etc
Aluminum – Al6061, Al6063 etc
Carbon steel – C1006,C1010,C1018,C1022,C1035K,C1045
Alloy steel – SCM435,C10B21,C10B339
Other material– Titanium, UNS C11000 Copper,silicon
Others:
Grade: Grade 4.8,Grade 6.8,Grade 8.8,Grade10.9,Grade12.9 etc
Standard:GB,DIN,ISO, ANSI/ASTM,BS,BSW,JIS, Metric, Inch
Finish:Plain, H.D.G, Black oxide, Chrome, Teflon,dacromet,Anodized,With nylok
Certificates: ISO9001:2015, ISO14001:2015,IATF16949, ROHS
Custom Made:OEM is available,according to customer requirments
Application
U clips can be used for a variety of different projects such as securing panels, storing tools, holding and organizing cables and piping, holding the circuit board to a computer case, and so much more. Remove the requirement for a different Lock washer and nuts and also nut by incorporating the capability of both in a functional and also practical item that is easy to use. Our U Clips nuts make the setting up procedure a lot easier because of the item's self-retaining residential property, which avoids the nut from relocating while the screw is driven in location. Merely position the U-nut in the wanted place and also use the screw. Additionally referred to as a speed nut, u-type bolt, or self-retaining speed nut, this item provides you the performance and also comfort you require for a smooth setup. U Clips nuts are multiple-use and also budget-friendly and also can be adapted to almost any kind of dimension.

Store from a substantial choice of U clips, U clips fasteners as well as U-clip nuts to accelerate and also streamline your setting up procedure. Whether you're searching for electric, pipes, or vehicle U-nuts, at Clips and also Bolts, we have every little thing you require for every one of your individual and also business setting up applications.
Have a look at our vast options of U-nut selections as well as automobile U-nuts. We bring a range of nuts and also clips based upon product, dimension, and also automobile maker. Obtain extruded U-nuts, springtime kind U-nuts, and also even more. Maintain your car running efficiently without rattling or shaking get rid of our vast variety of vehicle bolts. Whether you require to attach something large or little, we have the clips for you. With clips varying from 0.9 mm to 2.0 mm, we have something for everybody. We bring every little thing from stainless-steel U-nut clips to spring-type U-nuts.
Also, our custom fastener, bolts, screws are widely used in the below industries
Electronics
Petrochemicals
Consumer products
Transportation
Agriculture
Heavy machinery
Construction
Automotive
Medical
Military
Aerospace
Oil and gas
Spring steel U Clips can be pierced, shaped, and punched to fill any need. They are multi-purpose fasteners that combine the functions of several loose parts in one piece. U Clips assemble quickly over panel edges as the turned-up lead lips on one or both of the legs allow for a fast application. They are the ideal fastening solution for applications that require a firm, clamping, vibration-free assembly.
U-clips are an easy-to-assemble mechanical fastener. They are typically developed from a solitary strip of sprung steel, curved right into a 'U' form to develop 2 legs. These legs usually have actually lead lips to make sure that they can be quickly pressed over panels and also sheet parts, creating the legs to open up in an outward direction. The sprung legs put in a light securing pressure, maintaining the clip in position. Some springtime clips additionally have barbs to offer an extra safe attaching the link.

In addition, U-Clips can develop part of a restricted nut, or clip-on nut, with a nut to approve a screw or maker screw bonded to the U-clip. When a U-clip includes a preformed thread by doing this, it is generally described as a U-Nut or a smokeshaft nut. Several U-clips do not have any type of preformed thread however are created to approve a self-tapping screw. In this situation, one leg normally has a clearance opening while the various other leg has a smaller sized opening or curved tabs, made to take the thread from a self-tapping screw. When U-clips are developed to approve self-tapping screws, they might likewise be described as U-nuts– yet, a lot more generally, these are merely called U-clips.

U-clips can be utilized to secure panels with each other, maintain cords and also insulation, or offer a springtime catch. They are cost-effective as well as a conveniently recyclable attachment that needs no devices. They are generally made from zinc layered sprung steel– however are additionally offered in stainless steel, copper, and also bronze.
U-clips enable quick set up as well as likewise do not need openings, welds, screws or rivets. They can, nevertheless, be utilized as a kind of restricted nut, supplying a threaded opening for the add-on of a screw or self-tapping screw. A U-clip is fitted by putting it at a small angle to the panel, to make sure that the legs can be led over the edge of the panel, and afterward pressing the clip to ensure that it seats directly versus the side of the panel.
Heatfastener produce M3, M4, M5, M6, M8, M10 ,M12, M14, M16, M20
Need Custom Nuts for Your Industry?
As a 20-year industry experience manufacturer with a factory equipped with precision machines, we can provide, from consultation to production, a one-stop solution for you.
About Us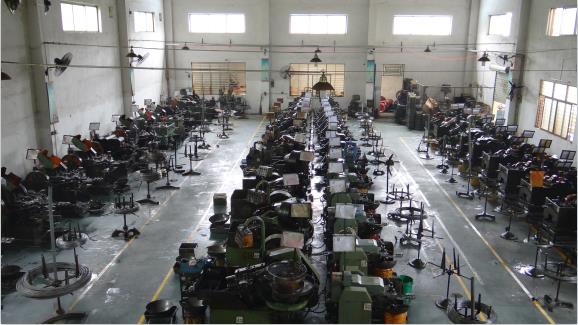 Shenzhen Heat Hardware Co., Ltd is a leading custom screw manufacturer in China founded in 2000 years. We are specializing in custom screws, security screws, Sems screws, Chicago Screws, Weld Screws, Long screws, Micro Screws, Thumb Screws, Set Screws, Custom bolts, carriage bolts, nuts, and other custom Fasteners. With more than 20years of industry experience. We have serviced over 20000customers including the aerospace industry, automotive industry, electronics, mechanical and electrical products, robots, the Medical industry, communications industry, Outdoor sports products, smart appliances, etc. we can provide one-stop fastener customized service for you no matter what kind of custom fastener you need.
Frequently Asked Questions
Other Types Of Custom Nuts
Contact Us
Are you looking for screw manufacturers?
24hours online Service
Blogs