Heatfastener
Thread Inserts
Supplier
Heatfastener is a custom thread inserts manufacturer which is professionally engaged in manufacturing all kinds of custom fasteners, custom screws, screws bolts, custom nuts, and other fastener products for over 23 years experience, as a stable supplier for FOXCONN, HUAWEI, APPLE. We have the most advanced machine equipment and top-technology engineers. Our quality can be guaranteed forever, our price can be the most competitive.
Our products are mainly used in the automotive industry, high-speed railway industry, aviation industry, medical equipment industry, etc, we have designed and manufactured key components for world-famous enterprises, we are committed to providing our customers with high-quality products, high-level services, and continuous improvement
Heatfastener offers fully customized custom bolts and screws according to your needs. We can bring your fastener design to reality, and everything according to your requirements.
.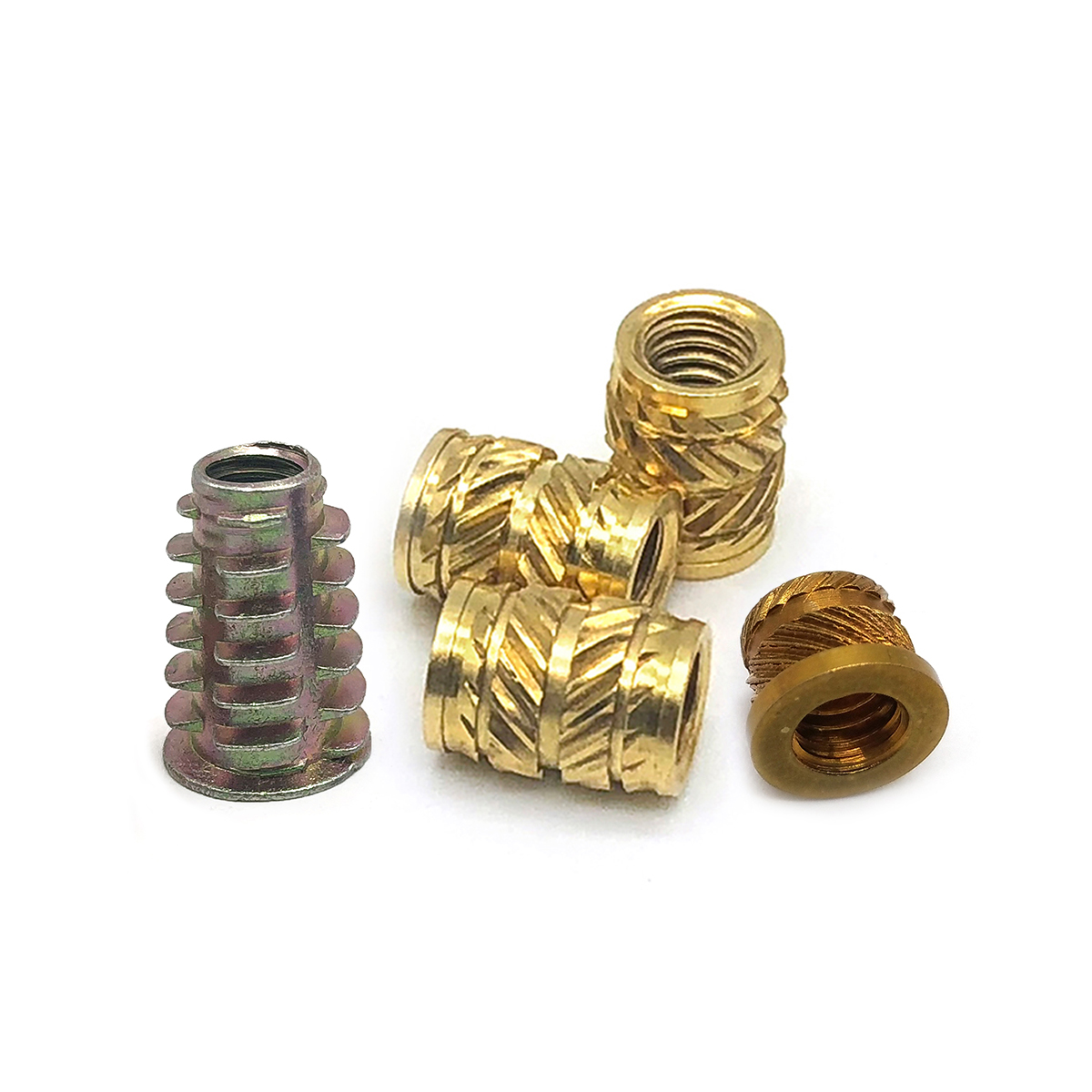 Thread Insert Details
Thread inserts, also known as a threaded bushing, is a fastener element that is inserted into an object to add a threaded hole. They may be used to repair a stripped threaded hole, provide a durable threaded hole in a soft material, place a thread on a material too thin to accept it, mold or cast threads into a work piece thereby eliminating a machining operation, or simplify changeover from unified to metric threads or vice versa.Thread insert is one of captive nut.
An insert nut provides a threaded socket for a wooden workpiece, similar to a wall anchor. Insert nuts are inserted into a pre-drilled hole by one of two means: screw in and hammer in. In both cases, the external protrusions bite into the wood, preventing the nut from either turning or pulling out.
Insert nuts are advantageous over barrel nuts and T-nuts, because they can be installed from one side of the workpiece.
Thread inserts and insert nut come in a variety of diameters and lengths. We carry them in coarse and fine thread. Listed below are the diameters we carry:
Materials:
Stainless steel – SS302, SS304, SS316, (good tenacity),Stainless steel A2 A4
Steel – C45(K1045), C46(K1046),C20
Brass – C36000 ( C26800), C37700 ( HPb59), C38500( HPb58),C27200CuZn37), C28000(CuZn40)
Bronze–C51000, C52100, C54400, etc
Aluminum – Al6061, Al6063 etc
Carbon steel – C1006,C1010,C1018,C1022,C1035K,C1045
Alloy steel – SCM435,C10B21,C10B339
Other material– Titanium, UNS C11000 Copper,silicon
Others:
Grade: Grade 4.8,Grade 6.8,Grade 8.8,Grade10.9,Grade12.9 etc
Standard:GB,DIN,ISO, ANSI/ASTM,BS,BSW,JIS, Metric, Inch
Finish:Plain, H.D.G, Black oxide, Chrome, Teflon,dacromet,Anodized,With nylok
Certificates: ISO9001:2015, ISO14001:2015,IATF16949, ROHS
Non standards:OEM is available,according to customer requirments
Head type&Drive Type
Head Type:Flat, Oval, Binding, Pan, Round, Truss, Button, PF,Cheese,Fillister, Pan Washer, Cylinder,Hexagon, Indented Hexagon,Washer
Drive Type:Phillips, Slotted, Phiilips/Slotted, 6 Lobe, Pin 6 Lobe, Pozidrive, Square, Triangle,Y type. Tri-wing, S-type, H type, Hexagon, 5 Point,8 point, Spline, Spanner, Clutch, Hex pn,torx pin
Thread Type:Machine screws,bolts, self tapping etc
Application
Thread inserts are used in a wide range of applications. As a example, in addition to airplane manufacturing, they are used in automotive manufacturing to fasten body parts together or attach molding and for body repairs. They are used in consumer electronics to fasten together plastic components or to secure circuit boards, and in boatbuilding to secure fiberglass and to create waterproof joins. For furniture making,as we said furniture thread nuts, threaded inserts are ideal to secure soft wood parts. Any application for which you need a strong join can benefit from a threaded insert. They also are commonly used to repair stripped holes.
Also, our custom fastener, bolts, screws are widely used in the below industries
Electronics
Petrochemicals
Consumer products
Transportation
Agriculture
Heavy machinery
Construction
Automotive
Medical
Military
Aerospace
Oil and gas
There are so many types of thread inserts and insert nuts are that they are used for a wide range of applications with different types of materials.
Plastics, for ,as a example, tend to be soft and brittle, but often need a fastener that can withstand assembly and disassembly multiple times. Jack nut inserts are commonly used because they have a wide footprint and create a strong insert without damaging the plastic. Fiberglass presents a similar challenge; jack nuts are frequently used for thin sheets of fiberglass, but for thicker sheets, such as those used in boatbuilding, knurled inserts provide a solid joint and wellnut inserts create a vibration-proof and waterproof joint.
Tapped holes in soft woods such as pine tend to strip, but using a rivet nut threaded insert can repair a stripped hole or create an anchor for a firm joint. Stud inserts, such as those used in making furniture, are also used to create a secure threaded stud that can accept a nut.
Thick-wall inserts are often used with metal, though slotted body inserts are typically used for thin sheets of metal. For softer metals such as aluminum, aluminum inserts and slotted body inserts are frequently used.
Rivet nut threaded inserts are used in concrete for construction applications. You will usually find thick-walled inserts and stud-style inserts used in concrete foundations and structures.
These are some of the different types of threaded inserts available, and this information can help you choose the best threaded inserts for your specific application. You can find inserts for jobs of any size and holes of any diameter. Additionally, there are materials for special applications, such as brass and aluminum that won't corrode, or non-conductive inserts for electronic applications
Knurled Thread Nuts
Brass thread insert
Wood hread insert
Heatfastener carries all kinds of thread inserts and custombolts, from Micro M1 to Large nuts,bolts. and specially custom thread inserts
| Sizes: D*L*d | Unit: mm | | | |
| --- | --- | --- | --- | --- |
| M3*5*4.2 | M4*6*5.2 | M4*18*6.3 | M5*10*7.3 | M6*18*8.3 |
| M3*6*4.2 | M4*7*5.2 | M4*20*6.3 | M5*12*7.3 | M6*20*8.3 |
| M3*7*4.2 | M4*8*5.2 | M4*6*7.0 | M5*14*7.3 | M8*10*10 |
| M3*8*4.2 | M4*8*5.5 | M4*8*7.3 | M5*16*7.3 | M8*12*10 |
| M3*10*4.2 | M4*10*5.2 | M4*10*7.3 | M5*12*8.3 | M8*14*10 |
| M3*12*4.2 | M4*12*5.2 | M4*14*7.3 | M6*8*7.8 | M8*15*10 |
| M3*4*5.3 | M4*12*5.5 | M5*6*6.3 | M6*10*7.8 | M8*16*10 |
| M3*5*5.3 | M4*5*6.3 | M5*7*6.3 | M6*12*7.8 | M8*20*10 |
| M3*6*5.3 | M4*6*6.3 | M5*10*6.3 | M6*6*8.0 | M8*25*10 |
| M3*7*5.3 | M4*7*6.3 | M5*12*6.3 | M6*8*8.3 | M10*13*12 |
| M3*8*5.3 | M4*8*6.3 | M5*10*6.7 | M6*10*8.3 | M10*15*12 |
| M3*10*5.3 | M4*10*6.3 | M5*8*6.8 | M6*12*8.3 | M10*20*12 |
| M3*12*5.3 | M4*12*6.3 | M5*12*6.8 | M6*14*8.3 | M10*24*13 |
| M3*14*5.3 | M4*14*6.3 | M5*8*7.0 | M6*15*8.3 | M10*25*12 |
| M3*8*6.3 | M4*16*6.3 | M5*8*7.3 | M6*16*8.3 | M12 |
thread inserts charts
Need Custom Thread Inserts for Your Industry?
As a 20-year industry experience manufacturer with a factory equipped with precision machines, we can provide, from consultation to production, a one-stop solution for you.
About Us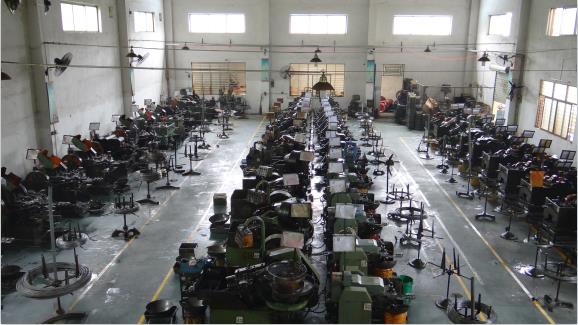 Shenzhen Heat Hardware Co., Ltd is a leading custom screw manufacturer in China founded in 2000 years. We are specializing in custom screws, security screws, Sems screws, Chicago Screws, Weld Screws, Long screws, Micro Screws, Thumb Screws, Set Screws, Custom bolts, carriage bolts, nuts, and other custom Fasteners. With more than 20years of industry experience. We have serviced over 20000customers including the aerospace industry, automotive industry, electronics, mechanical and electrical products, robots, the Medical industry, communications industry, Outdoor sports products, smart appliances, etc. we can provide one-stop fastener customized service for you no matter what kind of custom fastener you need.
Frequently Asked Questions
Related Custom Nuts
Contact Us
Are you looking for screw manufacturers?
24hours online Service
Blogs