About Heat
22year+ Experience
As a custom captive screws, Heatfastener has a 22year customized screws industry experience
Best Quality
We have rich experience in the manufacture, design, and application of custom fasteners, and served more than 10000 customers worldwide
Competitive Prices
we have an absolute advantage in the cost of raw materials. Under the same quality, our price is generally 10%-30% lower than the market.
Fast Delivery
If you need urgently, we can deliver samples within 8hours. Bulk order can be within one week
Captive Screws and Bolts Products
As the best captive screws manufacturer and supplier in China, we are focused on the best quality captive fasteners at competitive prices. our strong is custom captive screws according to customer requirements. we can manufacture any type of captive screws like, socket head captive panel screw, spring-loaded captive screws, captive terminal screws, etc.
Captive screws are specialty fasteners that are also called captive panel screws which are created with the section of the rod pole length nearest the head left unthreaded. This makes certain that as soon as connected to a panel with a washer on the contrary side; the screw remains in location. Captive screws are frequently made use of to protect panels as well as various other equipment where the screws need to stay in the panel as soon as loosened up. They are characterized that they can not be wholly removed from a hole once they have been installed. Captive screws are always used with a flat washer and lock washer.
Captive screw application
What are captive screws used for? This kind of screw sees a huge quantity of use in commercial equipment, industrial machinery, where shed or loosened screws can trigger tragic damages to an assembly line, specifically if a loosened screw comes under a device. Captive Screws are likewise needed in specific military applications, where panels should be gotten rid of as well as re-installed promptly as well as effectively.
Captive Screw Types
They are many types of captive screws if divided by screw head and drive and screw size, material. For screw heads, they are Torx head, socket head, pan head, knurled captive screws, Security pin head captive screws, Hex head, Phillips head, For material, they are stainless steel captive screws, brass captive screws, copper, aluminum, the captive screw sizes can be M3, M4, M5, M6, M7, M8, M9, M10, M12, M16, Heatfaster also can customize any size and any materials you need.
Are You Looking For Custom Screw Manufacturer?
As a 20-year industry experience manufacturer with a factory equipped with precision machines, we can provide, from consultation to production, a one-stop solution for you. For an accurate quotation, you need to tell us the following information:
Specification
Please tell us the specific details, like what is material and finish do you, and the fastener size, if you have drawings or pictures, please send them to us
Quantity
Normally small order quantities are acceptable, while large quantities can help us to lower the cost and get you a more competitive price.
Application
Tell us your application or detailed information for your projects. We can offer you the best choice, meanwhile, our engineers can give you more suggestions under your budget.
What We Can Offer You..
Best Quality
We have rich experience in the manufacture, design, and application of custom fasteners, and served more than 10000 customers worldwide
Competitive Price
we have an absolute advantage in the cost of raw materials. Under the same quality, our price is generally 10%-30% lower than the market.
Test
With more than 22 years, we already have completed the control system and test equipment, we can provide all tests you need
After-Sale
Any feedback will be replied to within 24hours, We provide a 3-5 years guarantees policy. And all costs by us will be on our account.
Fast delivery
If you need urgently, we can deliver samples within 8hours. Bulk order can be within one week
About Us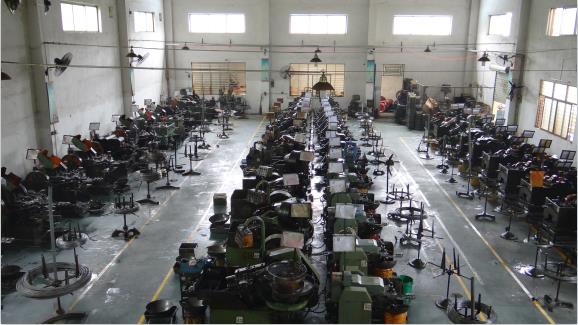 Shenzhen Heat Hardware Co., Ltd is a leading custom screw manufacturer in China founded in 2000 years. We are specializing in custom screws, security screws, Sems screws, Chicago Screws, Weld Screws, Long screws, Micro Screws, Thumb Screws, Set Screws, Custom bolts, carriage bolts, nuts, and other custom Fasteners. With more than 20years of industry experience. We have serviced over 20000customers including the aerospace industry, automotive industry, electronics, mechanical and electrical products, robots, the Medical industry, communications industry, Outdoor sports products, smart appliances, etc. we can provide one-stop fastener customized service for you no matter what kind of custom fastener you need.
Production Process
We have a variety of production requirements of equipment, can meet any customized demands. can provide comprehensive fastener solutions. Anything you need can make by Heatscrew.
Contact Us
Are you looking for screw manufacturers?
24hours online Service
Frequently Asked Questions
Blogs