Heatfastener
Hook Bolts
Supplier
Heatfastener is an ISO 9001:2015 manufacturer specializing in the Global supply of Hook bolts, Sealing bolts, custom bolts, Flange Bolts, and Carriage Bolts. Hex Bolts, Titanium Bolts, Expansion Bolts, custom fasteners, etc.
All of the products are widely used in the medical, instrumentation, aerospace, maritime, microwave, electronics, and chemical equipment industries, we have designed and manufactured key components for world-famous enterprises and are committed to providing our customers with high-quality products, high-level services, and continuous improvement
With ISO9001:2008,iso14001:2004, and especially IAFT16949:2009 certification for the automotive industry. Heatfastener offers fully customized custom bolts and screws according to your needs. We can bring your fastener design to reality, and everything according to your requirements.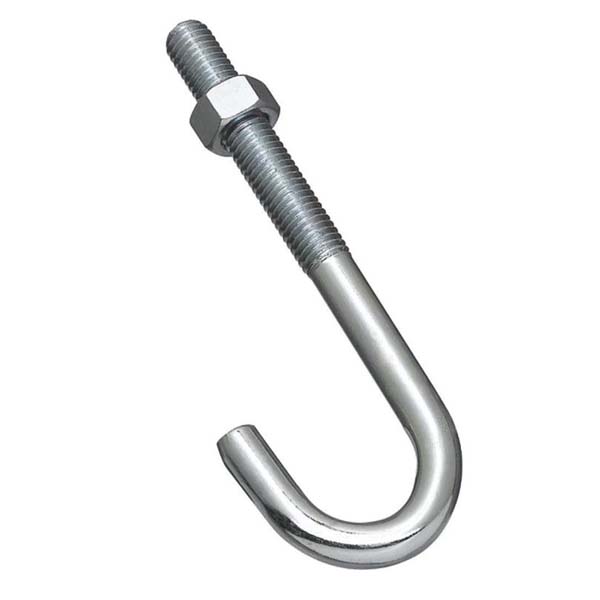 What are Hook Bolts?
A hook bolt is a curved steel bolt that appears like the leading part of an enigma. The long, straight area of a hook bolt is normally threaded and might feature 1 or 2 nuts screwed on. Hook bolts are a sort of anchor bolt frequently used to hang products from ceilings as well as walls. Many hook bolts are made from hardened stainless steel so they can handle heavy weight without bending or breaking. Criterion hook bolts have an open end to make it fast and also very easy to eliminate as well as rehang items

The straight, threaded upright hook bolt is flat and also does not taper like the end of a hook screw. Installment of a hook bolt generally needs the drilling of an overview opening. Hook bolt fasteners are regularly bolted into wooden studs behind the drywall on a wall or ceiling for included stability. Requirement and also locking washers are frequently related to the joint between a hook bolt and a wall to maintain the screw from becoming loosened from weight and resonance. Some hook bolts are developed to be screwed right into bolt supports that increase inside the wall to secure the incorporate location.
The majority of suppliers list the weight capability limitations on the product packaging of hook screws. Generally the thicker the size of the hook screw, the even more weight it can deal with. The chance of failing and also damages can be substantially minimized by splitting the weight of a hefty hanging item among a few different hook screws. Bridging the gap in between heavy dangling products and also hook bolts with solid springs minimizes the straight impact on the fastener for added strength as well as safety and security. Hanging chairs often come total with mounting equipment that consists of hooks bolts as well as hefty scale springs.

Setting up a few well-placed hook screws can open up new storage as well as design possibilities in a home or organization. A hook bolt is a fastener to secure hanging plants and also hanging art. The cost-effective and also versatile hook screw has hundreds of interior and exterior applications. Many hook bolts can be eliminated and re-installed in another location in mind with very little damage to the wall surfaces. Flooring space in a jampacked space can be raised by securing hook bolts in a ceiling to function as pulley blocks to make sure that occasional-use products like bikes and also off-season clothing can be tied to a rope as well as raised up and out of the way.
Hook bolts are fasteners used for load-bearing applications such as tie-down points cast into a concrete floor for permanent and temporary holds, or even simply to hang items from ceilings and walls. They can consist of a long or short bolt with a curved hook on the end like a question mark.

Obviously, because this differs from the eyebolt in that the bent curve of the tip of the application isn't fastened back into itself, the importance of strong metal and the forging process is crucial to maintain the overall strength of the piece. Usually, the bolts have space so that things can be removed and refastened with ease
Critical to structural builds, hook bolts ensure the load is evenly distributed between many bolts, massively reducing the stress on each bolt. In order to hold the bolt in place, there is usually a fastener inserted into the wall or ceiling to lock the hook in place.
Types of Hook Bolts
Hook bolts are one of the foundation bolts, We can provide hook bolts in a wide range of materials (such as brass, silicon bronze, hardened steel, and many more) and different styles of plating. Hook bolts start at 4-40 in diameter and can make your hook bolt up to 2" in diameter.
Round end screw hooks
Square end screw hooks
Gate hooks
Wire S hooks
S hooks
Clevis grab hooks
Droli forged hooks
Droli forged safety snali hooks
V hooks
Need Custom Bolts for Your Industry?
As a 20-year industry experience manufacturer with a factory equipped with precision machines, we can provide, from consultation to production, a one-stop solution for you.
About Us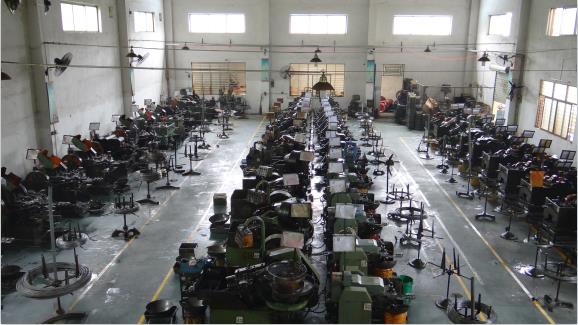 Shenzhen Heat Hardware Co., Ltd is a leading custom screw manufacturer in China founded in 2000 years. We are specializing in custom screws, security screws, Sems screws, Chicago Screws, Weld Screws, Long screws, Micro Screws, Thumb Screws, Set Screws, Custom bolts, carriage bolts, nuts, and other custom Fasteners. With more than 20years of industry experience. We have serviced over 20000customers including the aerospace industry, automotive industry, electronics, mechanical and electrical products, robots, the Medical industry, communications industry, Outdoor sports products, smart appliances, etc. we can provide one-stop fastener customized service for you no matter what kind of custom fastener you need.
Contact Us
Are you looking for screw manufacturers?
24hours online Service
Blogs