Heatfastener
Best Self Tapping Screws Manufacturers
Heatfastener is the best supplier,manufactuer, factory of custom self tapping screws in China,With IATF16949 Certified,Also Factory passes ISO9001:2015 quality management system.
The accessories we produce are widely used in the fields of Automotive,
Electronics,Electric Equipment,Communication Devices,Consumer
Electronics,Optical Deviceds,Military Project,Medical devices and
other industries.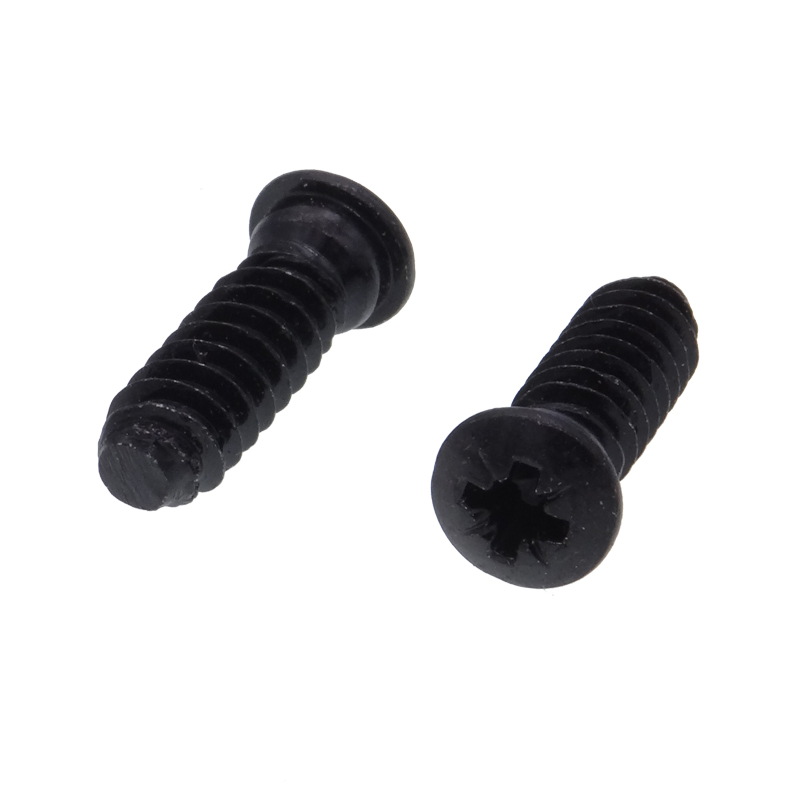 Custom Self Tapping Screws Details
Heatfastener is a leading custom self tapping screws supplier and manufacturer, normally self tapping screws materials are stainless steel or carbon steel, while titanium, aluminum, brass materials are also available for us. Thread size can be customized Metric or Inch stardard from M1 to M20. Screws Head type and Drive types also can be customized.
The Self Tapping Screw as known as a self-threading screw is the screw that has the ability to create its own thread into the material when it is turned, unlike self drilling screws, self-tapping screws need a pilot hole to be pre-drilled before installation, in some cases we can say Self-tapping screws include thread cutting, thread rolling, and self-drilling screws
Self Tapping Screw Applications
Self-tapping screws are used for all sorts of materials including wood, metal, and brick. plastic. which are commonly used in attaching two pieces of material together where you can only access one side of the material. These screws cannot drill through metal and require a pilot hole to be pre-drilled before installation.
Self Tapping Screw Types
Head Type-Hex, Pan, Flat, Round, Oval, Truss, Socket, Button

BUTTON HEAD: Screws with this head type are used for stitching thin steel together and the large head provides a good clamping force on the materials being fixed.
BUGLE HEAD: In the smaller gauges up to 8–gauge, this head style is generally used for plasterboard as it does not damage the face of the sheet. The 14-gauge screws with this head style are often used for landscaping and fixing heavy-duty decking boards
COUNTERSUNK (CSK) HEAD: This head style is used in a broad range of timber applications where a flush finish is required for the fixing, and the ribs countersink the screw into the timber. It also comes in a variety of drive types depending on the application.
FLAT HEAD / FLUSH HEAD: This head style is a low-profile type typically used where cladding is to be fixed over the top, including where plasterboard is fixed to a steel house frame. It is imperative that the head sits absolutely flat
HEX FLANGE HEAD: This head style is used for a broad range of applications including roofing, cladding, and timber fabrication, and comes in a range of gauges for heavier-duty applications.
PAN HEAD: This head style is used with general-purpose fasteners for fixing thin steel to steel or timber substrate.
WAFER HEAD: This head style is mainly used for fixing a variety of generally lighter materials to a steel or timber substrate.
Thread type-Type AB, Type A, Type B, Type BP, Type C, Type D, Type F, Type G, Type T, Type BF, Type U, Standard, Self drilling
Type A: Type A tapping screws have coarse threads and gimlet points. They are used in thin metal, resinous plywood, and various composite boards.
Type AB: Type AB tapping screws have spaced threads and gimlet points. Like Type A, they are used in thin metal, resinous plywood, and various composite boards. Type AB screws offer a wider range of applications over Type A screws.
Type B: Type B tapping screws have spaced threads and a blunt point with incomplete entering threads. They are used in thin metal, nonferrous castings, resinous plywood, plastics, and various composite boards.
Type F: Type F screws have machine screw threads with a blunt point and tapered entering edges, with one or more cutting edges and chip removal indentations. They are used in nonferrous castings, steel sheets, plastics, brass, cast iron, etc
Thread size Micro self tapping screw size M2, and M3 , M3.5, M4, M5, M6, M7, M8, M9,M10, M12, 14,M16 to M36 and customized, Metric and Inches.
Drive Type– Slotted, Phillips, Pozi, Hex, Snake Eye, Socket, Socket Pin, Square, Tri-Wing, Torq-Set, Torx, Torx Pin, One Way, Pentalobular, Polydrive, Spline etc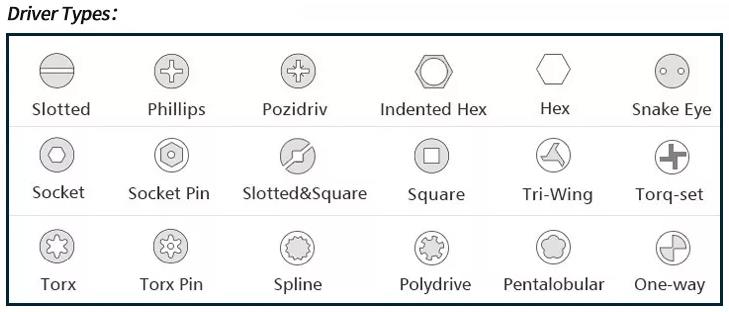 Hex External – has a hexagonal head that sticks out from the surface and can have a built in flange.
Hex Internal – require an Allen wrench to install and are used where it is necessary to avoid slippage that can occur with a slot or Phillips' driver.
Phillips – is a common type of driver. It has a centered cross shape, which keeps the screw in place while being driven.
Pozidrive – are like a Phillips' drive but have more grooves to give the impression of a star shape. They require a specially designed drive bit.
Quadrex – is a combination of Phillips and a square recessed drive. They look like a Phillips' drive with a squared cross section and not pointed.
Slotted – have one narrow opening for flat head drive tools. Slotted drives are a common type of drive and generally what people think of when speaking of screws. The slotted drive type is less expensive to produce than Phillips drives.
Square Recessed – have a square center to prevent cam outs. They require a square shaped extended drive and are known as Robertson drives.
Star – have a double square Robertson drive with two squares to form an eight point star or have three Robertson squares to form a 12 point star.
TORX – has a six point star shape. They have become very popular in the assembly of appliances and electronic equipment since they prevent cam out.
Tri-Wing – has three slotted wings with a small triangular hole in the center. The slots are offset and deep allowing for the application of greater torque.
Are You Looking For Custom Screw Manufacturer?
As a 20-year industry experience manufacturer with a factory equipped with precision machines, we can provide, from consultation to production, a one-stop solution for you. For an accurate quotation, you need to tell us the following information:
Specification
Please tell us the specific details, like what is material and finish do you, and the fastener size, if you have drawings or pictures, please send them to us
Quantity
Normally small order quantities are acceptable, while large quantities can help us to lower the cost and get you a more competitive price.
Application
Tell us your application or detailed information for your projects. We can offer you the best choice, meanwhile, our engineers can give you more suggestions under your budget.
What We Can Offer You..
Best Quality
We have rich experience in the manufacture, design, and application of custom fasteners, and served more than 10000 customers worldwide
Competitive Price
we have an absolute advantage in the cost of raw materials. Under the same quality, our price is generally 10%-30% lower than the market.
Test
With more than 22 years, we already have completed the control system and test equipment, we can provide all tests you need
After-Sale
Any feedback will be replied to within 24hours, We provide a 3-5 years guarantees policy. And all costs by us will be on our account.
Fast delivery
If you need urgently, we can deliver samples within 8hours. Bulk order can be within one week
About Us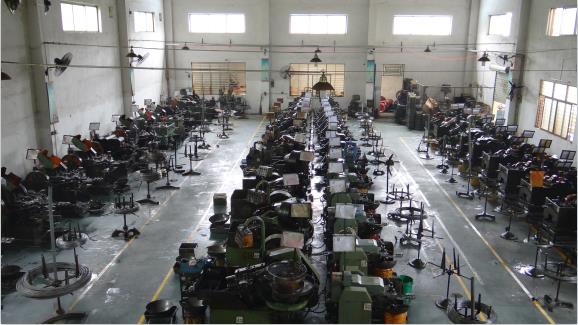 Shenzhen Heat Hardware Co., Ltd is a leading custom screw manufacturer in China founded in 2000 years. We are specializing in custom screws, security screws, Sems screws, Chicago Screws, Weld Screws, Long screws, Micro Screws, Thumb Screws, Set Screws, Custom bolts, carriage bolts, nuts, and other custom Fasteners. With more than 20years of industry experience. We have serviced over 20000customers including the aerospace industry, automotive industry, electronics, mechanical and electrical products, robots, the Medical industry, communications industry, Outdoor sports products, smart appliances, etc. we can provide one-stop fastener customized service for you no matter what kind of custom fastener you need.
Why Choice us
1. A full set of advanced equipment, assuring the product quality
-Automatic screw head and thread rolling machine
-Optical automatic screening machine
Production Process
We have a variety of production requirements of equipment, can meet any customized demands. can provide comprehensive fastener solutions. Anything you need can make by Heatscrew.
Contact Us
Are you looking for screw manufacturers?
24hours online Service
Frequently Asked Questions
Blogs