Phillips Self tapping Brass Wood Screws
Phillips Self tapping Brass Wood Screws
Features: Brass screws, self tapping screws, Phillips screws, pan head screws, brass wood screws
Materials: Brass; Finish coating: Natural
Head: Pan head Drive: Phillips; Thread: Full thread
Why use brass screws for woodwork? Typically, brass screws can be more aesthetically pleasing as the brass offers a softer tan coloring that works well with wood. Typically smaller brass screws are used when building furniture or installing doors etc. Brass has one big advantage over steel and stainless steel screws. It does not rust! Brass hardware adds to the look of woodworking projects, but brass screws are much softer than steel and can break easily when installed. To prevent this from happening: Drill a pilot hole slightly smaller than the diameter of the brass screw.
A self-tapping screw is a screw that can tap its own hole as it is driven into the material. More narrowly, self-tapping is used only to describe a specific type of thread-cutting screw intended to produce a thread in relatively soft material or sheet materials, excluding wood screws. Wood screws have sharper, coarser threads with a sharper tip than self tapping screws. This allows the screw to easily cut into the wood with reduced stress within the housing, which helps to prevent splitting
Phillips screw heads allow a tighter fit than a flat head screw, which is why most factories and handymen use them. The screws tend to be lightweight and relatively small. The trick is to match your screwdriver to the type and size of screws you're using. Phillips head screws can be utilized in wood frames, drywall, and numerous other locations where contractors would use a standard screw. Stripped fasteners and damaged screws were a common problem in construction sites before the invention of the Phillips screw.
Heatfastener is a professional brass wood screws manufacturer and supplier, not only screws but also bolts and other fasteners. Material can be stainless steel, carbon steel, titanium, or aluminum. etc. Metric and Inches are available. Non-standard sizes, materials, and finishes are available to order as specials, including small volume manufacture.
Need Custom Screws for Your Industry?
As a 20-year industry experience manufacturer with a factory equipped with precision machines, we can provide, from consultation to production, a one-stop solution for you.
About Us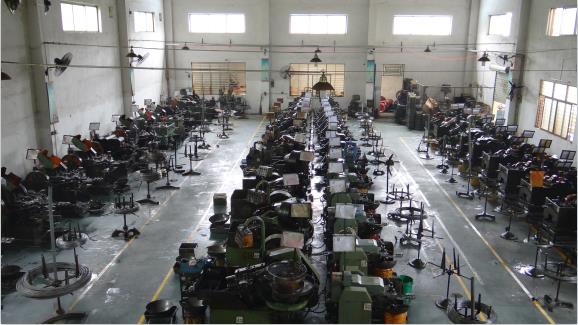 Shenzhen Heat Hardware Co., Ltd is a leading custom screw manufacturer in China founded in 2000 years. We are specializing in custom screws, security screws, Sems screws, Chicago Screws, Weld Screws, Long screws, Micro Screws, Thumb Screws, Set Screws, Custom bolts, carriage bolts, nuts, and other custom Fasteners. With more than 20years of industry experience. We have serviced over 20000customers including the aerospace industry, automotive industry, electronics, mechanical and electrical products, robots, the Medical industry, communications industry, Outdoor sports products, smart appliances, etc. we can provide one-stop fastener customized service for you no matter what kind of custom fastener you need.
Related Products
Contact Us
Are you looking for screw manufacturers?
24hours online Service
Related Articles