Brass Round Slotted Machine Screws
Brass Round Slotted Machine Screws
Categories: Slotted drive screw, pan head screw, machine screws.Brass screws
Materials: Brass; Finish: Nature
Brand: Slotted Head
Round head also as known as Pan Head – Most common type of rounded-top screw head. Used in many applications when a flat bottomed screw is required. Round head screws can't sit flush with the material they're driven into; instead, their heads poke out like little bumps. Pan head machine screws can be designed with a variety of head types, too. A slotted pan head machine screw has a single cut in the head for use with a straight screwdriver
Slotted machine screws feature a single horizontal slot recess in the head of the screw that can be driven using a common blade or flat head screw driver. The slotted screws are commonly found in existing products and installations, along with use in simple carpentry work and in applications where minimal torque is needed. Slot screws are also used in the restoration of antique furniture, vehicles, and equipment.
Brass screws are generally more corrosion-resistant than stainless steel. While the addition of chromium to steel makes a whole lot of difference in its ability to resist rust, it is still susceptible to corrosion to some degree. Typically smaller brass screws are used when building furniture or installing doors etc. Stripping can occur when using brass screws whilst working with wood, and often a drill hole often the same size as the screw is drilled into the material first
These slotted machine screws with Materials can be stainless steel, carbon steel, titanium, aluminum. etc. Metric and Inches are available
Non-standard sizes, materials, and finishes are available to order as specials, including small volume manufacture, modifications, and custom parts made to drawings.
Need Custom Screws for Your Industry?
As a 20-year industry experience manufacturer with a factory equipped with precision machines, we can provide, from consultation to production, a one-stop solution for you.
About Us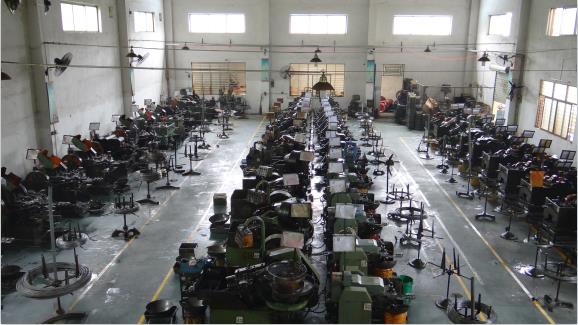 Shenzhen Heat Hardware Co., Ltd is a leading custom screw manufacturer in China founded in 2000 years. We are specializing in custom screws, security screws, Sems screws, Chicago Screws, Weld Screws, Long screws, Micro Screws, Thumb Screws, Set Screws, Custom bolts, carriage bolts, nuts, and other custom Fasteners. With more than 20years of industry experience. We have serviced over 20000customers including the aerospace industry, automotive industry, electronics, mechanical and electrical products, robots, the Medical industry, communications industry, Outdoor sports products, smart appliances, etc. we can provide one-stop fastener customized service for you no matter what kind of custom fastener you need.
Related Products
Contact Us
Are you looking for screw manufacturers?
24hours online Service
Blogs