Custom Screw And Screw Manufacturer&Factory
Specializing in custom fasteners and screws for aerospace,automotive,electronics,mechanical and electrical products,robot,medical industry,etc,With ISO9001,SGS,IATF16949.We Provide One Stop Customized Serivce.
About Heat
—— Your Trusted Fastener Partner

Shenzhen Heat Hardware Co., Ltd are screw manufacturers with over 20years of specializing in custom fasteners for aerospace, automotive, electronics, mechanical and electrical products, robots, medical industry, communications industry, outdoor sports products, smart appliances, etc, our main products are stainless steel screw, brass screw, steel screw,sems screws, security screws, Torx screw, Micro screw, precision screw, nylon patch screw, self-tapping screw. plastic head screw.electronic screw, Chicago screw. bolt, nuts, and other fasteners, we can provide a one-stop fastener customized service for you.
We Can Help You
Need custom screws and fasteners for your industry?
As a 20-year industry experience manufacturer with a factory equipped with precision machines, we can provide, from consultation to production, a one-stop solution for you. For an accurate quotation, you need to tell us the following information:
Specification
Please tell us the specific details, like what is material and finish do you, and the fastener size, if you have drawings or pictures, please send them to us
Quantity
Normally small order quantities are acceptable, while large quantities can help us to lower the cost and get you a more competitive price.
Application
Tell us your application or detailed information for your projects. We can offer you the best choice, meanwhile, our engineers can give you more suggestions under your budget.
First-class Professionals
Certificates
We are ISO 9001:2015 certified, IAFT16949 certified for the automotive industry.ROHS certified. all of our materials are environment-friendly. We can provide all certifications necessary, chemical and physical. Since 2000, we have been proudly supplying customers with custom screws and custom bolts for fastener solutions. Our quality and service stay unparalleled.
These certified custom fasteners can ensure the stable quality of products and avoid potential after-sales hazards to your projects. At the same time, the certified custom screws and bolts can guarantee the life of the product.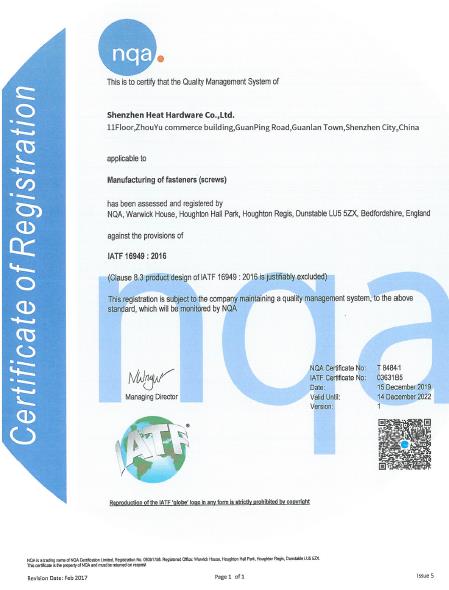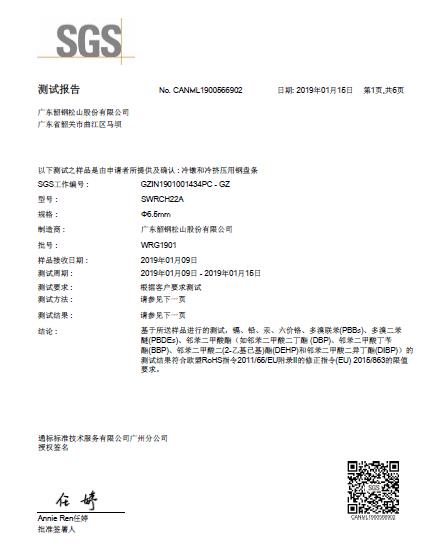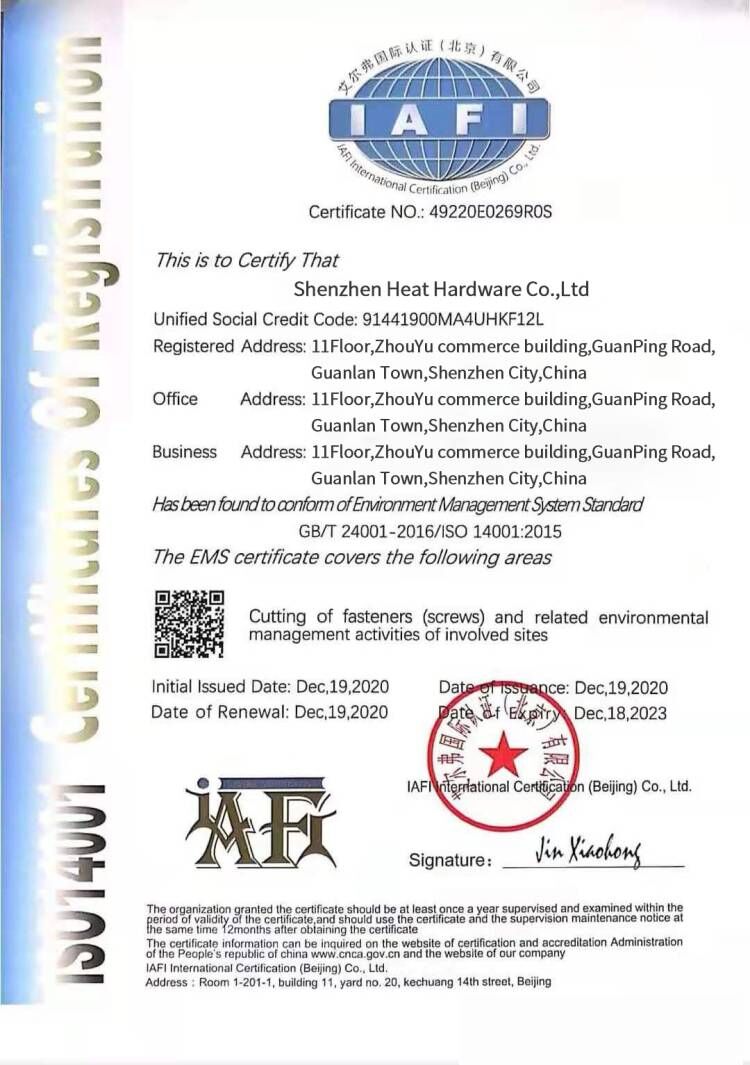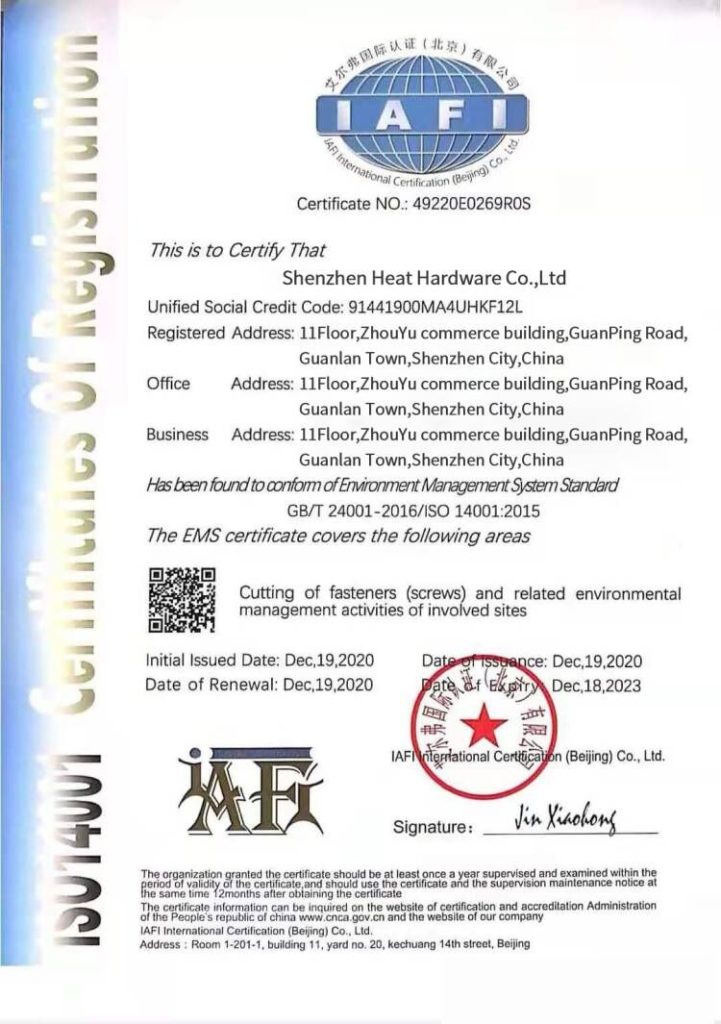 Bolgs
Production Process
We have a variety of production requirements of equipment, can meet any customized demands. can provide comprehensive fastener solutions. Anything you need can make by Heatscrew.