Heatfastener
Nuts Supplier
Heatfastener is a nuts supplier and manufacturer for all your rivet needs. Heat Fasteners, an industrial nuts manufacturer, supplies a wide range of nuts. We offer nuts in inches and metrics. We can also make your nut per your size and plating specifications. Our nut line has many different materials as well. From plastic, stainless steel, aluminum, exotic metals, various grades of steel, and much more, we can supply your nut with the material you need.
Our nut line includes the following:
Slotted nut
Specialty nut
Thread insert
thumb nut
weld nut
rivet nut
hex nut
round nut
wing nut
Machine screw nuts
clip nut
flange nut
T nut
Spring nut
lock nut
square nut
cap nut
eye nut
cage nut
Coupling nuts
Castle nut
keps nuts
nonserrated flange nuts
jam nuts
wheel nuts
speed nuts
axle nuts
Tee Nuts
Heavy hex nuts
.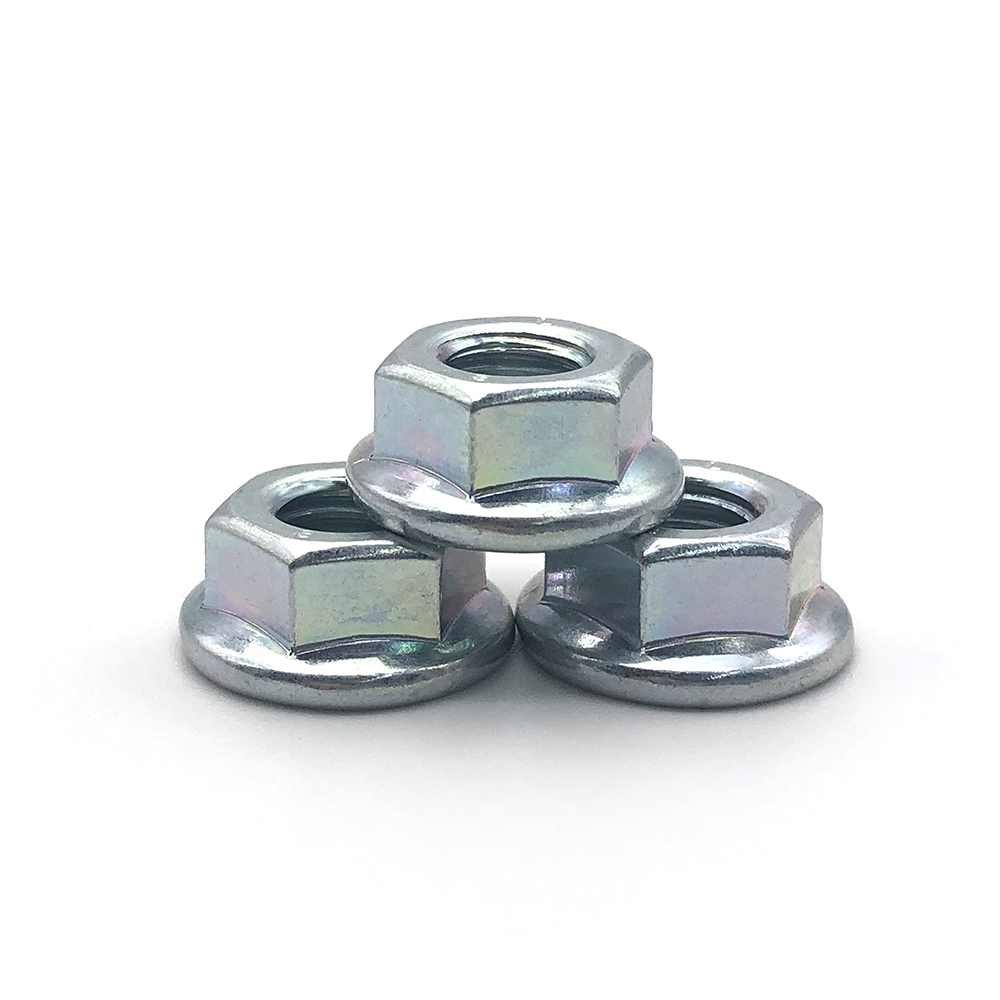 Nuts Types
Nylon insert jam lock: A nylock nut with a reduced height
Wing: A nut with wings for hand tightening
Cap: A nut with a domed top over the end of the fastener
Acorn: Acorn nuts are a high crown type of cap nut, used for appearance
Flange: A nut with a built-in washer-like flange
Tee: A nut designed to b driven into the wood to create a threaded hole
Square: A four-sided nut
prevailing torque lock: a nonreversible lock nut used for high-temperature applications
K lock or Kep: A nut with an attached free-spinning external tooth lock washer
Coupling: Coupling nuts are long nuts used to connect pieces of threaded rods or other male fasteners
Slotted: Slotted nuts are used in conjunction with a cotter pin on drilled shank fasteners to prevent loosening
Castle: Castle nuts are used in conjunction with a cotter pin on drilled shank fasteners to prevent loosening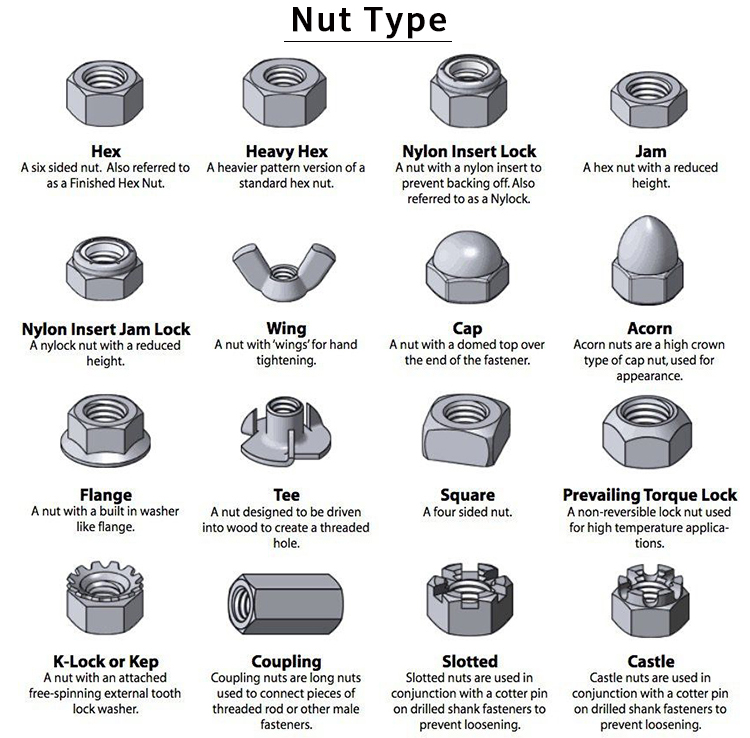 Need Custom Nut for Your Industry?
As a 20-year industry experience manufacturer with a factory equipped with precision machines, we can provide, from consultation to production, a one-stop solution for you.
Other Fasteners You May Interest in
Contact Us
Are you looking for screw manufacturers?
24hours online Service