Heatfastener
Best Custom Bolts Manufacturers
Heatfastener is a professional custom bolts and custom screws manufacturer, factory, supplier in China, our company has professional production and management talents, long-term focus on the development, production, and solution of custom Fasteners to meet the individual needs of different customers.
Our custom bolts include hex bolts, carriage bolts, T bolts, Eyebolts, Stud Bolts, U bolts, Expansion Bolts, Etc.
Our parts are widely used in aerospace, automotive, electronics, mechanical and electrical products, robot, medical industry, communications industry, outdoor sports products, smart appliances, etc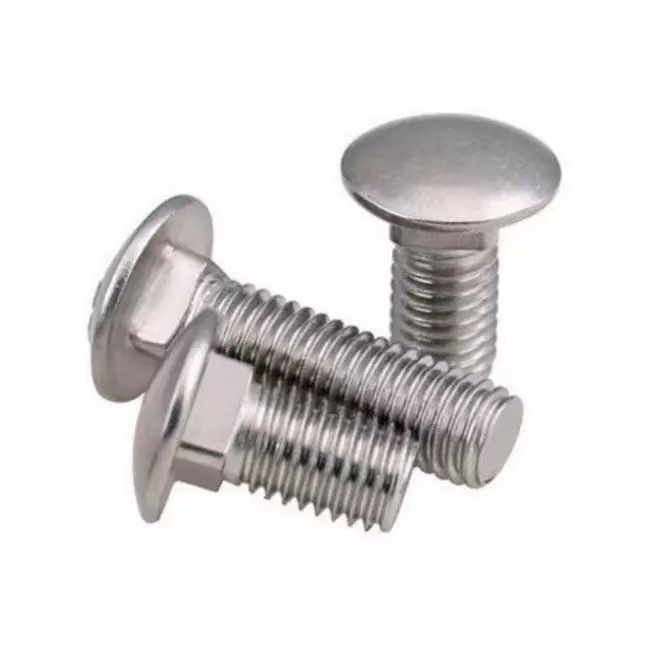 CUSTOM BOLTS AND FASTENERS
Custom fasteners and bolts, and nuts are special fasteners that are not standard fasteners and can make as per industries requiring assemblies and fastening applications. These threaded custom fasteners can link machine components, install devices, as well as much more. As a detachable fasteners, they also assist in routine maintenance as well as assessments that maintain devices running much longer. Also, custom bolts and nuts can be used for many different applications that include fastening wood, steel, and other construction materials for projects such as ming, heavy equipment, construction, transportation, automotive, energy and alternative energy, and much more.
Types Of Custom Bolts
Heatfastener can be manufactured with many kinds of custom bolts including carriage bolts, hex bolts, T-bolts, flange bolts, hollow bolts, stud bolts, titanium bolts, expansion bolts, U bolts, J bolts, Hook Bolts, and Eye Bolts and more
A carriage bolt (also called coach bolt and round-head square-neck bolt is a form of bolt used to fasten metal to metal or metal to wood.
The Head of a carriage bolt usually is a shallow dome, the shank has no threads, and its diameter equals the side of the square cross-section.
It is distinguished from other bolts by its shallow mushroom head and the fact that the cross-section of the shank, though circular for most of its length( as in other kinds of the bolt), square immediately beneath the head.
Carriage bolts are designed for with Nuts and generally washers, typically a washer is not used on the head side as this prevents the square underside of the head from functioning properly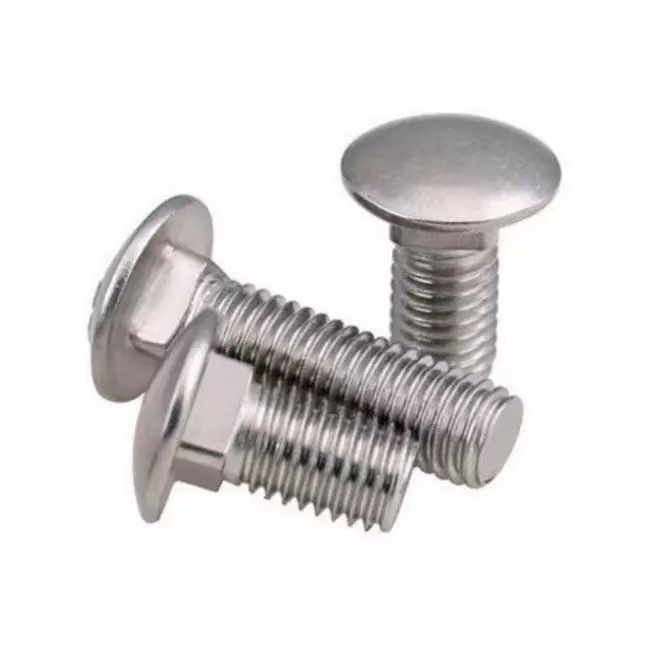 Hex Bolts have hexagonal heads and machine threads for use with a nut or in tapped holes
Many bolts are held fixed in place during assembly, either by a tool or by a design of a non-rotating bolt, and only the corresponding nut is turned.
Common bolt heads include hex, slotted hex washer, and socket cap
How is a hex bolt measured?
Length is measured from the point at which the head sits flat with the surface, to the tip of the threads. Hex, pan, truss, button, socket cap, and round head screws are measured from right under the head to the end of the threads. Flat head screws are measured from the top of the head to the tip of the threads.
How do you remove a hex bolt?
Use a hammer to tap against the hex-key wrench in extreme cases. Pour a few drops of household oil or spray a shot of aerosol lubricant on screw heads that do not come loose with the additional tools. Allow 20 minutes for the lubricant to work in between the threads before attempting removal.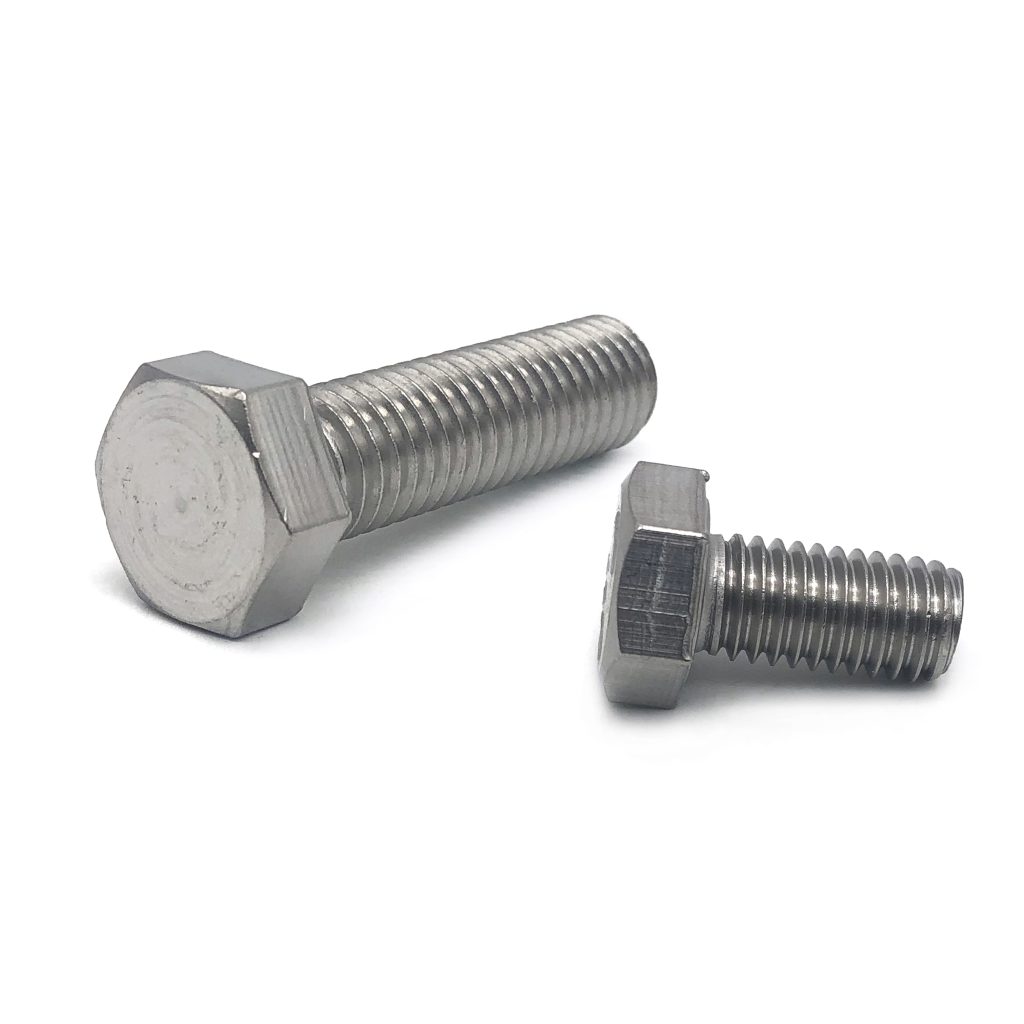 What are T head bolts used for?
T-Head Bolts, otherwise known as Hammer-Head Bolts, are used in a range of applications – such as the fastening of lift guide rails. They are able to be placed flexibly in required positions within anchor channels. These bolts are used for determining the maximum tensile strength and are placed in T slots in the machine table.
T Bolts are widely used in electromechanical, home installation, automotive parts, electrification, household appliances, connecting parts
Hex Flange bolts are used on vehicle frames, especially truck, frames, and anywhere a hex washer head bolt is needed, the large bearing surface distributes clamping force over a large area, allowing them to be used with irregular and oversized holes.
Flange bolt, Serrated hex threads are standard right and, Hex and 12 points are available in unified inch coarse series(UNC, Unified National Coarse) and unified inch fine(UNF, Unified National Fine), serrated hex in unified inch coarse, flange bolts are partially and fully threaded depending on size and length, the point for hex types is chamfered or rounded for 12 points, it is flat and chamfered
The flange bolt should be long enough to allow at least two full threads to extend beyond the nut face after tightening, which ensures full thread engagement with the nut, Conversely, there should be two full threads exposed on the head side of the nut to make sure the nut can be properly tightened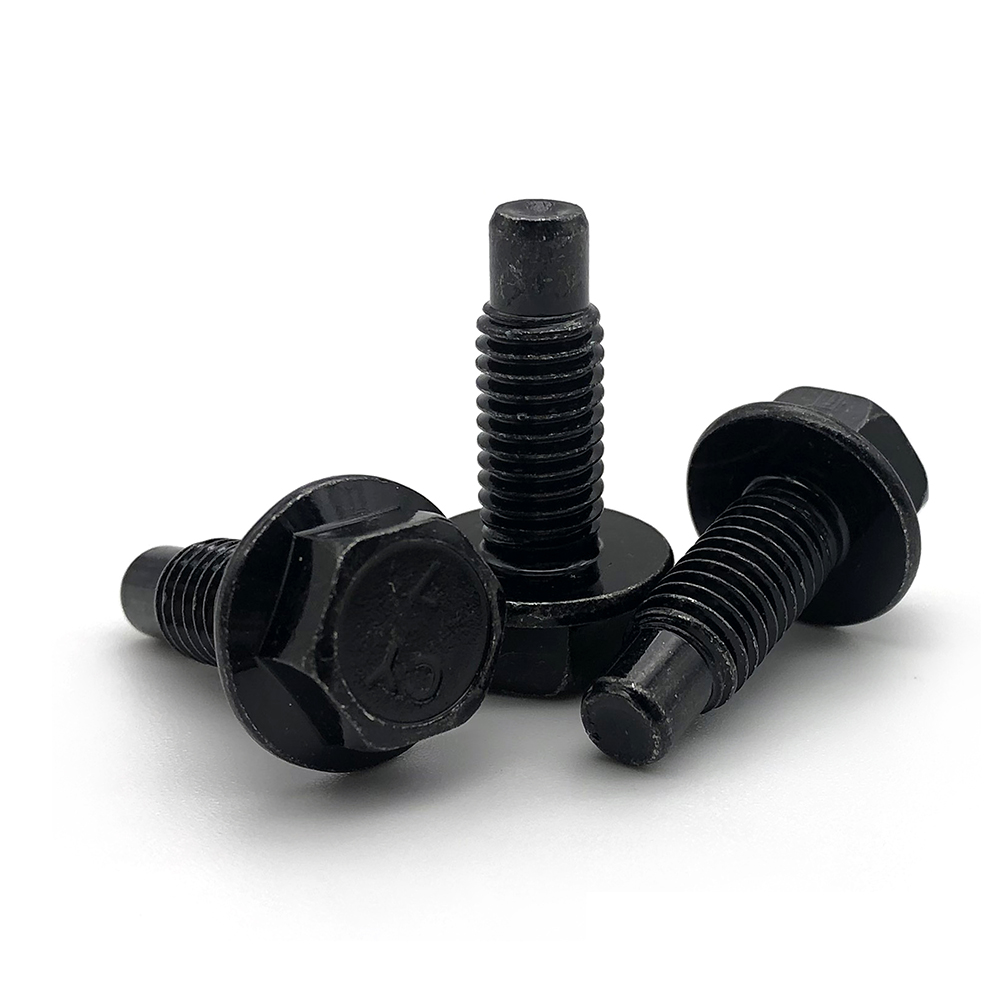 What is a hollow bolt?
The Hollow Bolt is a patented method of securing square, rectangular, or circular hollow section steel, or to conventional steelwork where access is available from one side only.
How do hollow bolts work?
A typical connection is made by inserting the hollow bolt into the pre-drilled holes of the fixture and hollow section. As the bolt head is tightened, the cone is pulled up the bolt thread, causing the sleeve to expand until the cone locks the sleeve against the hollow section's inner wall.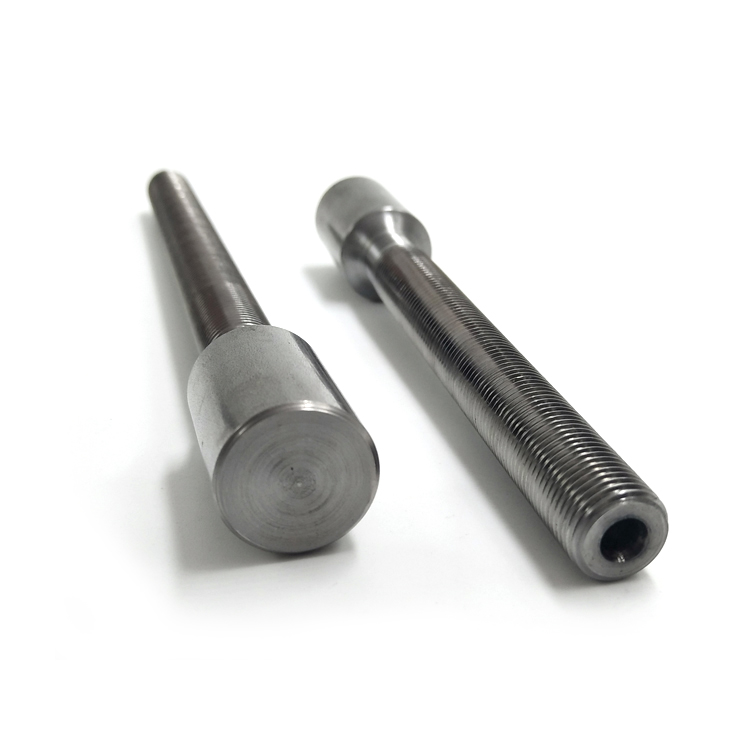 Stud Bolts a.k.a studs are categorized into three basic types: "fully threaded stud bolts", "tap end stud bolts", and double end stud bolts".
Thread rod, also known as a stud, is a relatively long rod that is threaded on both ends; the thread may extend along the complete length of the rod
They are designed to be used in tension. threaded rod in bar stock from is.
What is a stud bolt used for?
Fully threaded stud bolt: A type of stud bolt which is essentially just a length of threaded bar. Stud or studding is also a term for threaded bar. This may be used for fastening large parts together, with nuts at each end to form a bolt.
How are stud bolts measured?
Stud bolt length is commonly measured end to end or first to first. The length of the stud bolt, measured parallel to the axis, is the distance from the first thread to the first thread. The first thread is defined as the intersection of the major diameter of the thread with the base of the point.
Titanium Screws
Titanium (Ti) is an element with good corrosion resistance that makes it the perfect element to produce fasteners. These fasteners hold their own huge set of benefits and advantages. Titanium fasteners are used in numerous different industries. Some specific industries include aerospace, automotive, chemical, paper, pulp, architectural, consumer, marine, medical, and various other industries.
Titanium Screws are also an excellent material to prevent seawater corrosion
Titanium advantage: lighter than steel, stronger, stainless. these titanium screws are strong than their equivalent in steel
Features lightweight, non-magnetic properties, and chemical resistance. we also offer high strength titanium alloy screws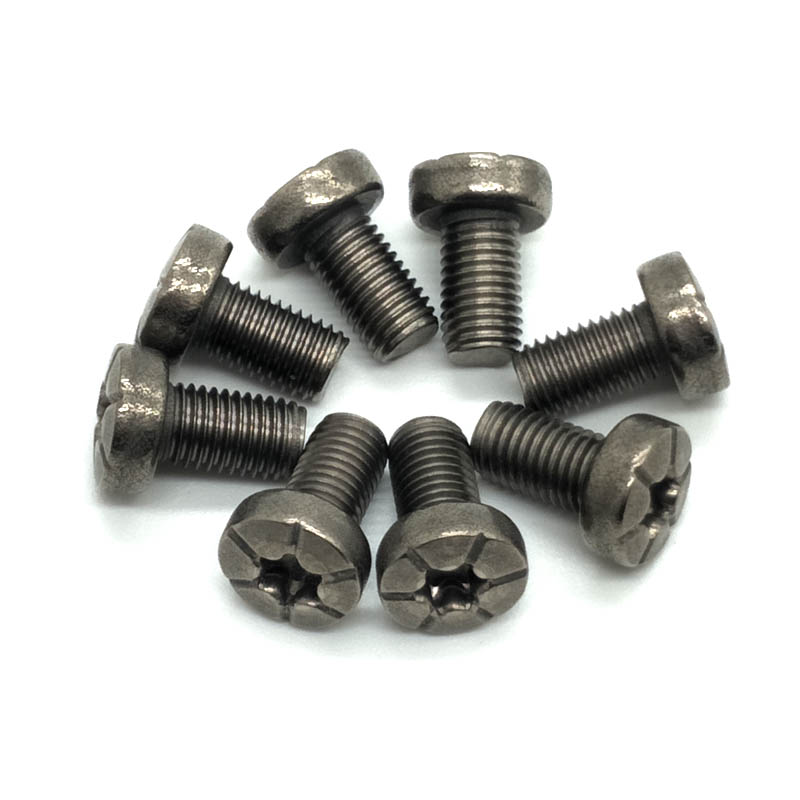 Expansion bolts, anchor bolts are used for connecting structural and nonstructural elements to the concrete, the connection is made by assembling different components such as; anchor bolts(also named fasteners) steel plates, stiffeners.
Anchor bolts transfer different types of load; tension forces and shear forces. a connection between structural elements can be represented by a steel column attached to a reinforced concrete foundation. Whereas, a common cause of nonstructural elements attached to a structural one is represented by the connection between a facade system and reinforced concrete wall.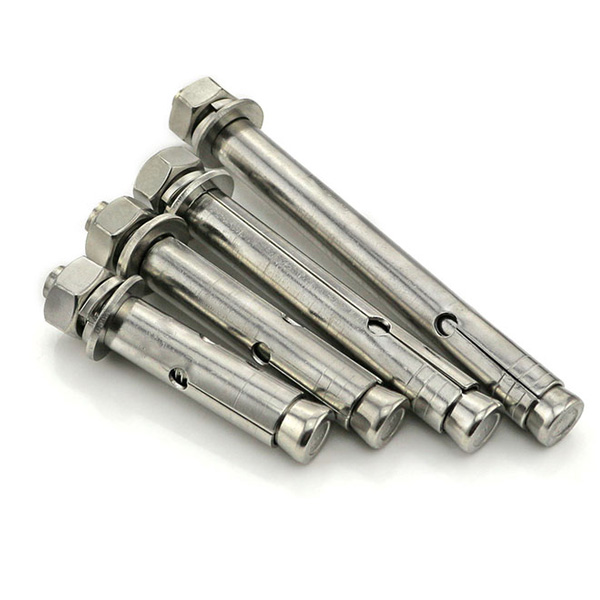 A U bolt is a bolt in the shape of the later U with screw threads on both ends
U bolts have primarily been used to support pipework, pipe through which fluids and gasses pass, As such, U bolts were measured using Pipes work engineering speak
A B bolt would be described by the size of pipe it was supporting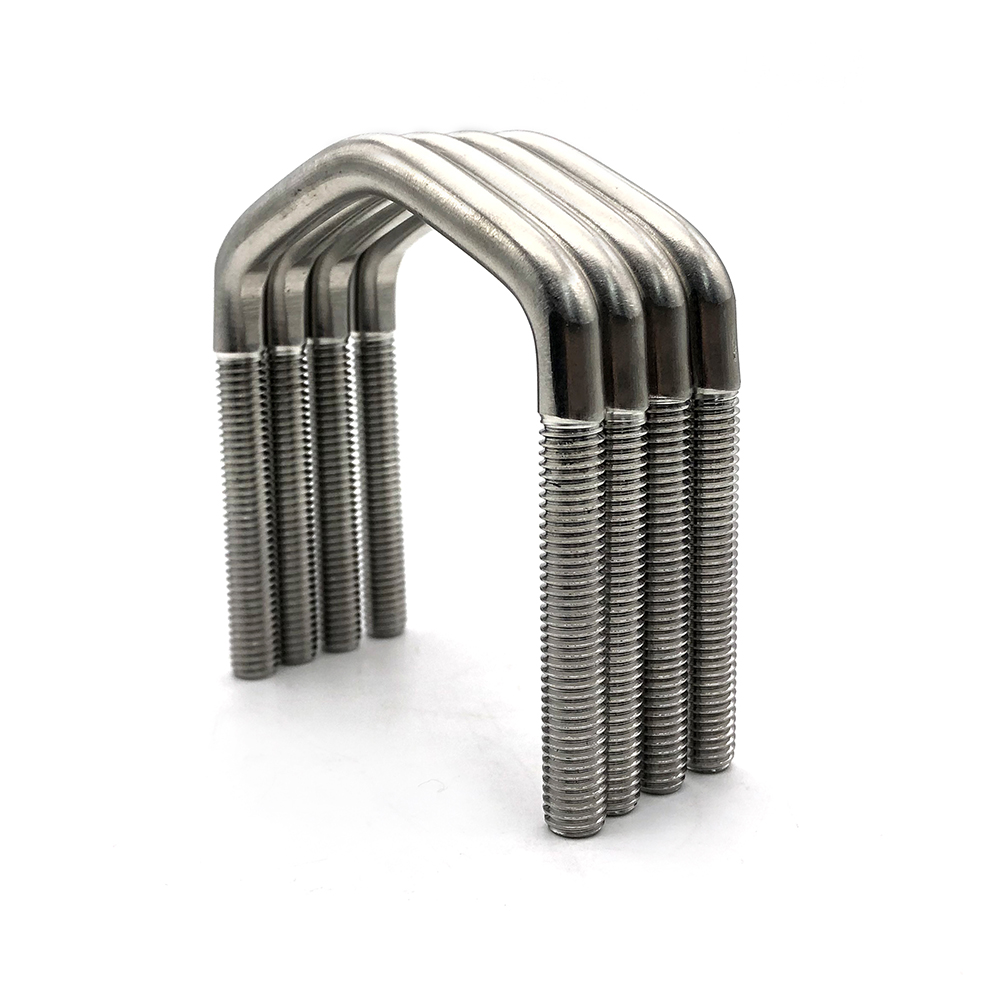 How to Find the Right Custom Bolts Supplier
Up to now, the development of the fastener industry is not bad, basically, every industry will use screw, bolts fasteners. As people like personalized things, therefore, there are more and more customized products, which means that the demand for customized screws and bolts is also increasing, so how to find a suitable bolt supplier is also very important for enterprises. We need to pay attention to the below things when we choose custom bolts supplier and manufacturer
Not Find What You Need?
As a 20-year industry experience manufacturer with a factory equipped with precision machines, we can provide, from consultation to production, a one-stop solution for you. For an accurate quotation, you need to tell us the following information:
Specification
Please tell us the specific details, like what is material and finish do you, and the fastener size, if you have drawings or pictures, please send them to us
Quantity
Normally small order quantities are acceptable, while large quantities can help us to lower the cost and get you a more competitive price.
Application
Tell us your application or detailed information for your projects. We can offer you the best choice, meanwhile, our engineers can give you more suggestions under your budget.
What We Can Offer..
Best Quality
We have rich experience in the manufacture, design, and application of custom fasteners, and served more than 10000 customers worldwide
Competitive Price
we have an absolute advantage in the cost of raw materials. Under the same quality, our price is generally 10%-30% lower than the market.
Test
With more than 22 years, we already have completed the control system and test equipment, we can provide all tests you need
After-Sale
Any feedback will be replied to within 24hours, We provide a 3-5 years guarantees policy. And all costs by us will be on our account.
Fast delivery
If you need urgently, we can deliver samples within 8hours. Bulk order can be within one week
Frequently Asked Questions
About Us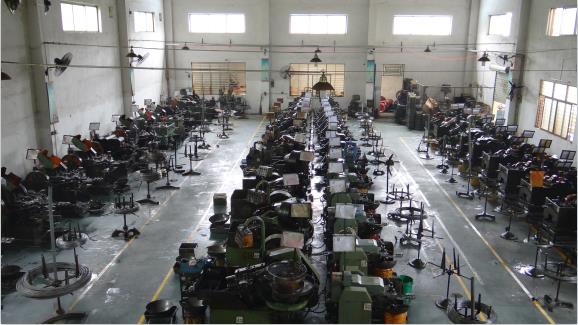 Shenzhen Heat Hardware Co., Ltd is a leading custom screw manufacturer in China founded in 2000 years. We are specializing in custom screws, security screws, Sems screws, Chicago Screws, Weld Screws, Long screws, Micro Screws, Thumb Screws, Set Screws, Custom bolts, carriage bolts, nuts, and other custom Fasteners. With more than 20years of industry experience. We have serviced over 20000customers including the aerospace industry, automotive industry, electronics, mechanical and electrical products, robots, the Medical industry, communications industry, Outdoor sports products, smart appliances, etc. we can provide one-stop fastener customized service for you no matter what kind of custom fastener you need.
Why Choice us
1. A full set of advanced equipment, assuring the product quality
-Automatic screw head and thread rolling machine
-Optical automatic screening machine
Contact Us
Are you looking for screw manufacturers?
24hours online Service
Blogs
Production Process
We have a variety of production requirements of equipment, can meet any customized demands. can provide comprehensive fastener solutions. Anything you need can make by Heatscrew.