Shear Bolts
Shear Bolts
Features: Security bolts, anti-theft bolts, hex bolts, custom bolts.snap-off bolts
Materials: Stainless steel; Finish coating: Passivated
Head: Hex head; Thread: Machine thread;
Heatfastener is a professional custom fasteners manufacturer and supplier, not only screws but also bolts and other fasteners. Material can be stainless steel, carbon steel, titanium, or aluminum. etc. Metric and Inches are available. Non-standard sizes, materials, and finishes are available to order as specials, including small volume manufacture.
What is A shear bolt?
Shear bolts are a type of anti-theft bolt, made use of in many industries where durable long-term protection dealings are needed.​A shear pin (also known as a shear bolt) is a weak bolt that connects your auger to the auger shaft. That connection allows the augers to rotate, collect snow and send snow into the impeller fan where the snow is thrown from the chute.
How shear bolts work and usage
Shear bolts are used to protect equipment from sudden impact or excessive load. Think of a shear bolt that is designed to protect the gearbox in case of overload like a fuse protects the electrical circuit from a short or overload. Shear bolts are "One-way" anti tamper security bolts. To install them, a standard spanner is used to tighten the bolt via the nut-like Hexagonal Drive Head. Once maximum torque is reached and the bolt is fully tightened, the hexagonal drive head simply shears off, leaving no way to undo the bolt again with the spanner.
How to Install
The hexagon-designed area is the 'drive' part of the shear bolt and can be set up using a conventional spanner or socket device. As soon as the force is put on tightens the shear bolt gets to the shear-off torque, and the hexagon section and also collar snaps off, leaving just the shear bolt head with no drive or ways of removal.
Shear screws give irreversible security fixing, excellent for use behind bars, financial institutions, automotive, MOD and aerospace, etc
Need Custom Bolts for Your Industry?
As a 20-year industry experience manufacturer with a factory equipped with precision machines, we can provide, from consultation to production, a one-stop solution for you.
About Us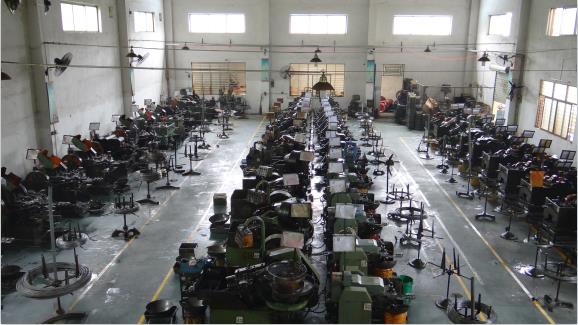 Shenzhen Heat Hardware Co., Ltd is a leading custom screw manufacturer in China founded in 2000 years. We are specializing in custom screws, security screws, Sems screws, Chicago Screws, Weld Screws, Long screws, Micro Screws, Thumb Screws, Set Screws, Custom bolts, carriage bolts, nuts, and other custom Fasteners. With more than 20years of industry experience. We have serviced over 20000customers including the aerospace industry, automotive industry, electronics, mechanical and electrical products, robots, the Medical industry, communications industry, Outdoor sports products, smart appliances, etc. we can provide one-stop fastener customized service for you no matter what kind of custom fastener you need.
Related Products
Contact Us
Are you looking for screw manufacturers?
24hours online Service
Related Articles