Heatfastener
Self Drilling Screws
Supplier
Heatfastener is a professional custom self drilling screws manufacturer and supplier. It is a collection of scientific research, development, design, production, and sales as one of the diversified enterprise groups specialized in producing custom screws, custom bolts, nuts, and other custom fasteners according to GB, DIN, ANSI, JIS, ISO, JB, etc. Standards. We have successfully provided solutions for clients from over 90 countries. Our mission is to become a premier provider of high-quality fastening products to original equipment manufacturing markets. We promise on-time delivery and competitive pricing. Heatfastener is committed to fulfilling all customer requirements as promised and to developing and maintaining long-term business relationships through treating its customers with honesty, integrity, and respect. While we believe our motto describes the focus of our business, our commitment to honesty, integrity, and respect sets us apart from many other companies. When you do business with Heatfastener, you are assured that what we promise is what we deliver
With ISO9001:2008,iso14001:2004, and especially IAFT16949:2009 certification for the automotive industry. Heatfastener offers fully customized custom bolts and screws according to your needs. We can bring your fastener design to reality, and everything according to your requirements.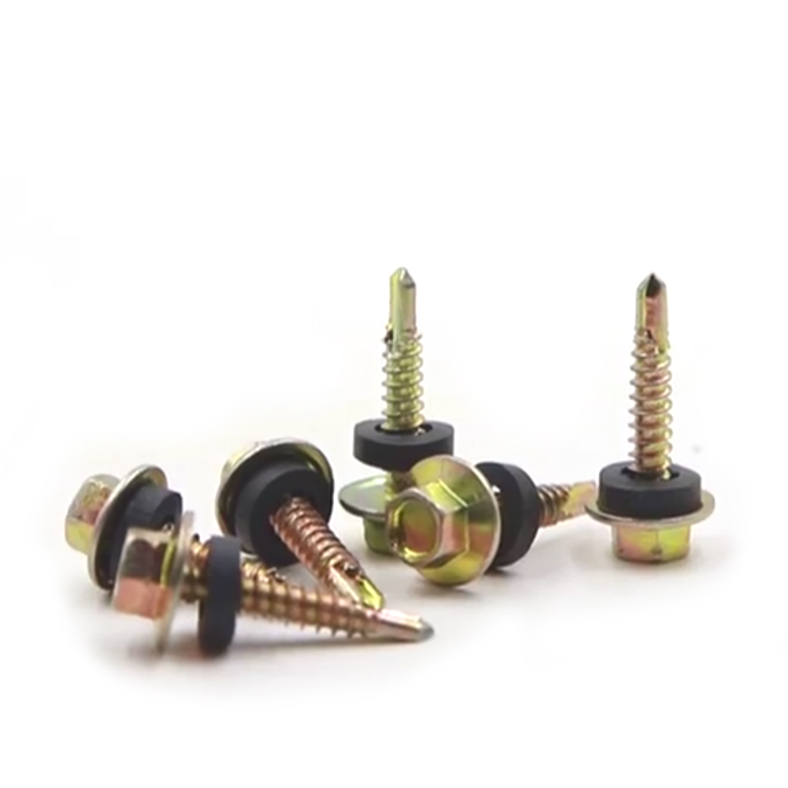 Self Drilling Screws Details
A self-drilling screw also known as Tek screws is a type of self-tapping screw that also features a drill point. The sharp drill point will both drill a hole and form the mating threads in a single operation.
Self drilling screws come in different lengths, materials. We can also manufacture these items in special materials and custom made as below listed:
Materials:
Stainless steel – SS302, SS304, SS316, (good tenacity),Stainless steel A2 A4
Steel – C45(K1045), C46(K1046),C20
Brass – C36000 ( C26800), C37700 ( HPb59), C38500( HPb58),C27200CuZn37), C28000(CuZn40)
Bronze–C51000, C52100, C54400, etc
Aluminum – Al6061, Al6063 etc
Carbon steel – C1006,C1010,C1018,C1022,C1035K,C1045
Alloy steel – SCM435,C10B21,C10B339
Other material– Titanium, UNS C11000 Copper,silicon
Others:
Grade: Grade 4.8,Grade 6.8,Grade 8.8,Grade10.9,Grade12.9 etc
Standard:GB,DIN,ISO, ANSI/ASTM,BS,BSW,JIS, Metric, Inch
Finish:Plain, H.D.G, Black oxide, Chrome, Teflon,dacromet,Anodized,With nylok,Galvanized
Certificates: ISO9001:2015, ISO14001:2015,IATF16949, ROHS
Custom Made:OEM is available,according to customer requirments
Head type&Drive Type
Head Type:Flat, Oval, Binding, Pan, Round, Truss, Button, PF,Cheese,Fillister, Pan Washer, Cylinder,Hexagon, Indented Hexagon,Washer
Drive Type:Phillips, Slotted, Phiilips/Slotted, 6 Lobe, Pin 6 Lobe, Pozidrive, Square, Triangle,Y type. Tri-wing, S-type, H type, Hexagon, 5 Point,8 point, Spline, Spanner, Clutch, Hex pn,torx pin
Machine Screw, Tapping screws,threading cutting screw,threading forming screw
Advantage:
◈Teks Drill Point Nonwalking, cutting edges, pigtail reduction Engages material faster, drills with less effort, safer installation ◈Load bearing area Selectively hardened to retain strength and ductility performance similar to a Grade 5 bolt Resists shear failure due to loading and different expansion coefficients in dissimilar metals ◈Installs faster Drills and taps faster with fewer stalls Reduces installation time and money ◈Climaseal ACR Coating provides long life protection Fewer replacements
What are self drilling screws used for?
Self drilling screws have a point that acts as a drill bit and sharp cutting threads that tap the hole during installation. Self drilling screws are a commonly used variety of screws for quick drilling into both metal and wood. A self drilling screw can typically be identified by its point and flute (notch) tip.
Also, our custom fastener, bolts, screws are widely used in the below industries
Electronics
Petrochemicals
Consumer products
Transportation
Agriculture
Heavy machinery
Construction
Automotive
Medical
Military
Aerospace
Oil and gas
Self drilling metal screws
Self drilling wood screws
self drilling drwall screws
Self drilling masonry screw
self drilling anchor screws
Self drilling decking screws
Benefits:
Speed of installation:Thread design to lock panels in place
High precision:cut point for quick panel penetration
Custom made:Non standard parts development and produce expert
High quality material for long service time
We supply all kinds of custom self drilling screws and bolts from Micro M1 to Large long M40
| Size | dk | K(max) | P | d | L |
| --- | --- | --- | --- | --- | --- |
| (#7)3.9 | 9.7-10.1 | 1.9-2.5 | 1.3 | 3.73-3.9 | 13-50 |
| (#8)4.2 | 10.6-11.1 | 1.9-2.5 | 1.4 | 4.04-4.22 | 13-76 |
| (#10)4.8 | 10.6-11.1 | 1.9-2.5 | 1.6 | 4.62-4.8 | 13-76 |
wafer truss head self drilling screws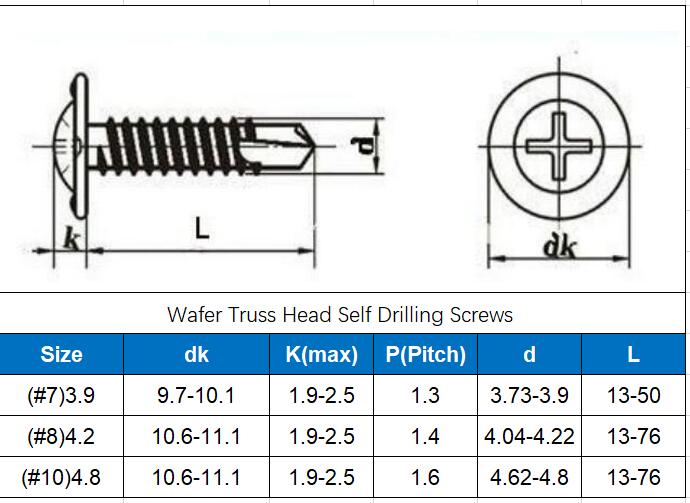 | d | s | k | with washer |
| --- | --- | --- | --- |
| M4.2 | 6.25 | 3.1 | customized |
| M4.8 | 7.8 | 4 | customized |
| M5.2 | 8 | 5.5 | customized |
| M6.3 | 9.45 | 5.8 | customized |
Washer head self drilling screw dimensions
About Us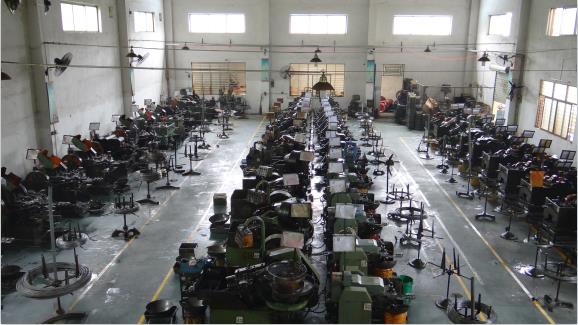 Shenzhen Heat Hardware Co., Ltd is a leading custom screw manufacturer in China founded in 2000 years. We are specializing in custom screws, security screws, Sems screws, Chicago Screws, Weld Screws, Long screws, Micro Screws, Thumb Screws, Set Screws, Custom bolts, carriage bolts, nuts, and other custom Fasteners. With more than 20years of industry experience. We have serviced over 20000customers including the aerospace industry, automotive industry, electronics, mechanical and electrical products, robots, the Medical industry, communications industry, Outdoor sports products, smart appliances, etc. we can provide one-stop fastener customized service for you no matter what kind of custom fastener you need.
Frequently Asked Questions
Related Custom Screws
Contact Us
Are you looking for screw manufacturers?
24hours online Service
Blogs