Heatfastener
Long Screws
Supplier
Heatfastener is a professional long screws, custom screw, bolts, nuts, and other custom fasteners manufacturer and supplier in China, With over 23years of industry experience, The company has been working to solve the production of non-standard screw parts which are unable to be produced by other fastener manufacturers. We are specializing in SEMS screws, security screws, micro screws, set screws, Chicago screws, Shoulder screws, etc. Custom bolts include carriage bolts, hex bolts, eye bolts, expansion bolts, Flang bolts, etc. Nuts include hex nuts and more.
With ISO9001:2008,iso14001:2004, and especially IAFT16949:2009 certification for the automotive industry. Heatfastener offers fully customized custom bolts and screws according to your needs. We can bring your fastener design to reality, and everything according to your requirements.
Long Screws Details
Long Screws, or Long bolts, you may think it is Lag screws, also called lag bolts, are large wood screws. but actually, it is not just lag screws. they can come with different threads, head types, drive types. Screw length normally typically long, so we call them as long screws
We also manufacture our long screws and bolts with Phillips, socket cup, slotted drives. etc, We can also supply them with customized if you have your special requirements and application. We can also manufacture these items in special materials and custom made as below listed:
Materials:
Stainless steel – SS302, SS304, SS316, (good tenacity),Stainless steel A2 A4
Steel – C45(K1045), C46(K1046),C20
Brass – C36000 ( C26800), C37700 ( HPb59), C38500( HPb58),C27200CuZn37), C28000(CuZn40)
Bronze–C51000, C52100, C54400, etc
Aluminum – Al6061, Al6063 etc
Carbon steel – C1006,C1010,C1018,C1022,C1035K,C1045
Alloy steel – SCM435,C10B21,C10B339
Other material– Titanium, UNS C11000 Copper,silicon
Others:
Grade: Grade 4.8,Grade 6.8,Grade 8.8,Grade10.9,Grade12.9 etc
Standard:GB,DIN,ISO, ANSI/ASTM,BS,BSW,JIS, Metric, Inch
Finish:Plain, H.D.G, Black oxide, Chrome, Teflon,dacromet,Anodized,With nylok
Certificates: ISO9001:2015, ISO14001:2015,IATF16949, ROHS
Custom Made:OEM is available,according to customer requirments
Head type:
Flat: Acountersunk head with a flat top,abbreviated FH
Oval:Acontersunk with a rounded top,abbreviated OH or OV
Pan:A slightly rounded head with short vertical sides abbreviated PN
Truss: An exra wide head with rounded top
Rounded:A domed head abbreviated RH
Hex: A hexagonal head abbreviated HH or HX
Socket Cap:A samll cylindrial head using socket drive
Button:A low profile rounded head using a socket drive
Hex Washer: Ahex head with bulit in washer
Slotted Hex Wahser:A hex head with built in washer and a slot.
Drive Type:
Phillips and Frearson:A X shaped drive abbreviated PH
Slotted:A lot in the head,abbeviated SL
Combination:A combination of slotted and Phiilips drives,Abbreviated combo
Socket,Hex or Allen:A hexagonal hole for use with an Allen wrench
One Way: Intalls with a normal slotted driver but can not be removed without special tools
Square:Also known as rebertson drive.Abbreviated SQ or SD
Torx: A six pointed star pattern,specially designed to prevent cam out and stripped head
Application
Long screws as a specialty fastener have a wide application, like New energy vehicles, equipment, chassis engines, motorboats, Fire fighting equipment, LED Lamps, Aviation equipment, and other application fields. and for extra long screws, you can also see they are sued in for outlet covers, electrical sockets, for door hinges, for outlets, for sockets, for plug sockets, and light switches
Also, our custom fastener, bolts, screws are widely used in the below industries
Electronics
Petrochemicals
Consumer products
Transportation
Agriculture
Heavy machinery
Construction
Automotive
Medical
Military
Aerospace
Oil and gas
Types of Long Screws
Long screws are kind of custom screws, just because the length can be extra long as what we need.
Benefits
Use a longer screw. The extra length can help make up for a less than perfect pilot hole and boost grip. When it comes to screws, simpler is better
Heatfastener is good at manufacturing extra-long screws, can be customized dimension size from 1MM-1990MM.length can be 70mm,80mm,90mm,100mm,110mm,120mm,130mm,145mm,200mm, 300mm,450mm,500mm 4″,12″ 10″ etc,Thread size can be M3,M4,M5,M6,M8,M10,M12,M16,M20,can screws head,type,thread,length can be made made from Heatfastener
Need Custom Screws for Your Industry?
As a 20-year industry experience manufacturer with a factory equipped with precision machines, we can provide, from consultation to production, a one-stop solution for you.
About Us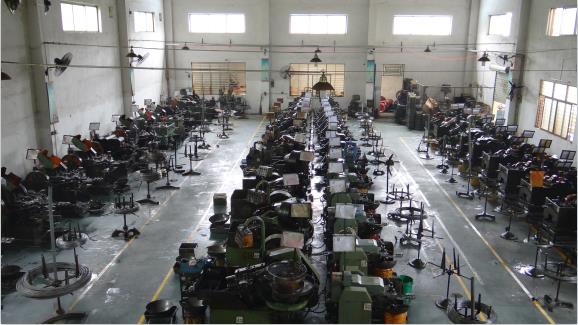 Shenzhen Heat Hardware Co., Ltd is a leading custom screw manufacturer in China founded in 2000 years. We are specializing in custom screws, security screws, Sems screws, Chicago Screws, Weld Screws, Long screws, Micro Screws, Thumb Screws, Set Screws, Custom bolts, carriage bolts, nuts, and other custom Fasteners. With more than 20years of industry experience. We have serviced over 20000customers including the aerospace industry, automotive industry, electronics, mechanical and electrical products, robots, the Medical industry, communications industry, Outdoor sports products, smart appliances, etc. we can provide one-stop fastener customized service for you no matter what kind of custom fastener you need.
Frequently Asked Questions
Related Custom Screws
Contact Us
Are you looking for screw manufacturers?
24hours online Service
Blogs