Heatfastener
Stainless Steel Fasteners Supplier
Stainless steel fasteners are used when the fastener will be exposed to corrosive environments and atmospheric conditions. Stainless steel fasteners are non-magnetic and offer low electrical and thermal conductivity.
Heatfastener is a full service provider of stainless steel fasteners. We offer off-the-shelf stock in 18-8 stainless steel (300 series which includes 302, 302HQ, 303, 304, and 305 grades), 316 stainless steel (typically used in the marine industry because of its greater pitting corrosion), and 410 stainless. Our lines also include the metric grades of A2 (equivalent to 300 series) and A4 (equivalent to 316). We can also provide fasteners in non-common grades such as 316L, 321, 347, Alloy 20, 416, and 420 to name a few. We also provide ASTM A193 class B8M fasteners. Our stainless line includes the following in metric and inches, custom stainless steel fasteners and screws,bolts
Captive Screws
Machine Screws
Self-tapping screws
Weld screws
Shoulder screws
Chicago screws
Thumb Screws
Security screws
Small screws
Socket Cap screws
Carriage Bolts
Flange Bolts
Hex Bolts
T Bolts
U Bolts
Expansion Bolts
Eye Bolts
Hook Bolts
Sealing Bolts
Elevator Bolts
Hex Nuts
Flange Nuts
Lock Nuts
T Nuts
Rivets
Washers
Pins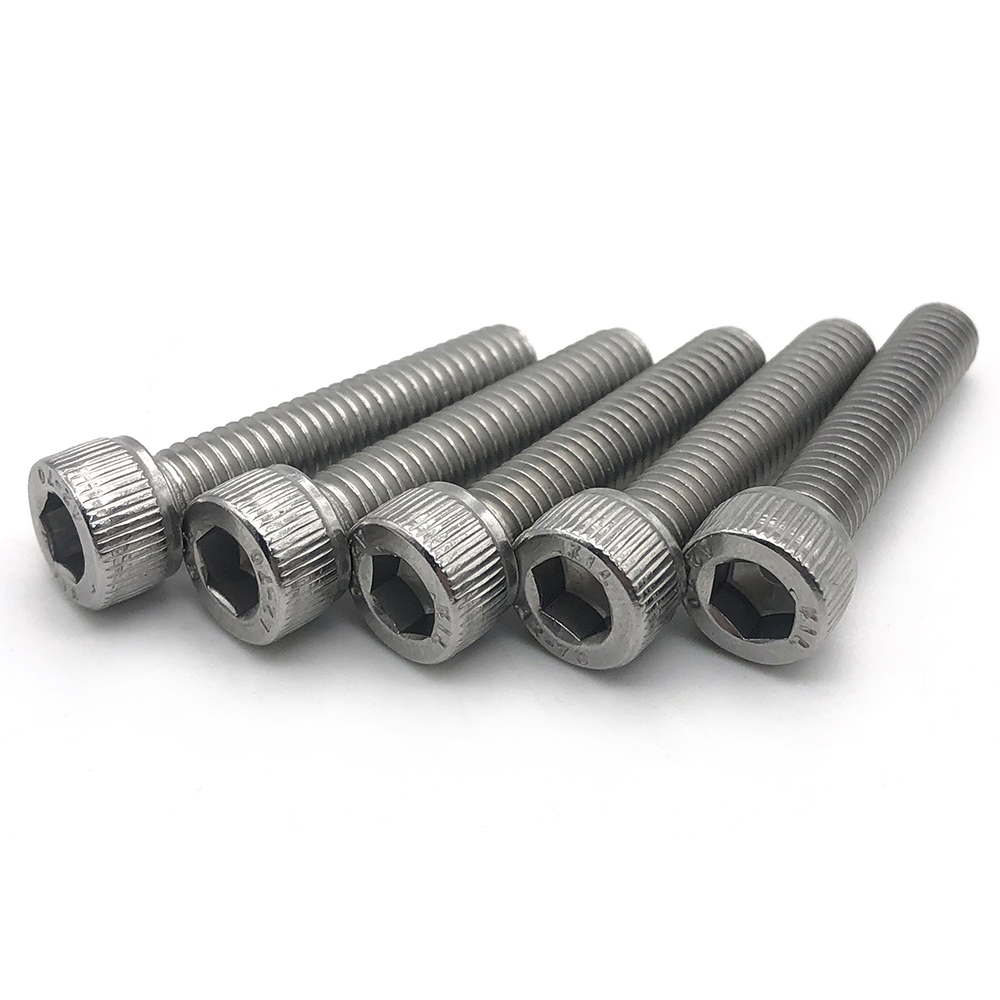 Why Stainless steel Fasteners Bolts and Screws are Rust Proof?
Stainless steel fasteners feature unique qualities that result in higher corrosion resistance than virtually any other selection. The significant distinction between stainless steel screws and also other rust-resistant choices is that these fasteners are solid stainless, whereas others include a stainless layer on top of a different material. An easy response is that there are basically 2 different kinds of stainless when taking care of screws. 410 stainless (includes some carbon steel to make it stronger and magnetic) and also 18-8 (consists of all the 300 collections of stainless and are non-magnetic).

Stainless steel fasteners bolts and screws achieve elevated rust resistance thanks to their chromium-oxide structure. Bolts with a chromium oxide layer provide additional resistance to corrosion and rust by utilizing the added oxygen as a safety layer. The chromium oxide finish can weaken as impurities settle on the screw's surface area, but rainwater washes these contaminants away and also maintains the fastener's safety layer. Therefore, stainless-steel screws are an excellent exterior fastening service.

When it involves rust-resistant fasteners, screws, bolts, stainless steel fasteners are the absolute best choice. Stainless steel fasteners and bolt screws include certain properties that allow them to hold up against extreme outside elements to greater results. As a result of their rust-resistant design, stainless steel bolts see use in many exterior jobs.
18/8 stainless steel is nominally 18% chromium as well as 8% nickel, with the remainder being generally iron; it does nonetheless also have various other elements, however at extremely reduced levels.18-8 Stainless Steel is likewise called type 302 or 304 grade stainless-steel. This quality of stainless is typically regarded as among one of the most usual stainless steels as it is commonly readily available. Stainless steel is an alloy of reduced carbon steel as well as chromium for boosted rust characteristics. Stainless steel is very corrosion resistant for the cost as well as since the anti-corrosive buildings are integral to the steel, it will not lose this resistance if damaged during installment or usage. Stainless steel does not discolor, corrode, or corrosion as easily as average steel, but it is not stain-proof. It is likewise called corrosion-resistant steel or CRES when the alloy kind and quality are not described, specifically in the aeronautics market. Stainless steel bolts are utilized where both the homes of steel and resistance to corrosion are called for.
It is a usual misconception that stainless steel is more powerful than routine steel. Actually, because of the reduced carbon content, stainless steel can not be set. Therefore, when compared to regular steel, it is slightly stronger than un-hardened (grade 2) steel bolts and other fasteners, but significantly weak than set steel bolts. Stainless steel bolts are also much less magnetic than normal steel fasteners though some qualities will be a little magnetic.
300 Collection austenitic chromium-nickel alloys
Kind 302 has the very same deterioration resistance as 304, with a little higher toughness as a result of additional carbon.
Type 304 is one of the most common grade; the traditional 18/8 stainless-steel. Beyond the United States, it is generally known as "A2" Stainless. (see our Stainless-steel Metric Bolts).
Kind 316 is the second most common quality (after 304); for food and also surgical usages; alloy addition of molybdenum protects against details kinds of deterioration. It is also known as marine quality stainless steel because of its boosted resistance to chloride rust contrasted to kind 304.
Application of Stainless steel Fasteners Bolts Screws Nuts
Producers make use of stainless steel to develop several types of fasteners that offer various functions. Because they make up such solid, resilient material, stainless-steel screws locate used in numerous applications as well as are specifically useful for exterior projects. If you're building something that will face long-term direct exposure to rain and also other weather, stainless-steel fasteners are an outstanding choice. From constructing decks to outside furnishings, sheds, lawn decorations, and even more, stainless-steel screws flaunt weather-resistant qualities that make them a prominent choice outdoors.
If you need to learn more about fasteners materials, welcome to contact us. Learn More Stainless steel Bolts.
Need Custom Fasteners for Your Industry?
As a 20-year industry experience manufacturer with a factory equipped with precision machines, we can provide, from consultation to production, a one-stop solution for you.
Contact Us
Are you looking for screw manufacturers?
24hours online Service
Frequently Asked Questions
Related Products
Blogs