Heatfastener
Self Locking Screw
Supplier
Heatfastener is a manufacturer integrating the development, production, and sales of self locking screws, and bolt, nuts. The company's existing factory covers an area of 2000 square meters and has successively introduced more than 200 sets of precision equipment from Taiwan and Japan, including a complete set of fastener production equipment such as cold heading, thread rolling wire, CNC and anti-loosening, etc., which can produce miniature screws with an external diameter of 0.6mm/length of 0.6 mm, and the annual production capacity of standard parts and non-standard screws is up to 2,000 square meters. Heatfastener has a complete range of testing equipment and has passed the ISO9001:2008 quality system certification, with 23 years of industrial production and development experience, industry experience of 23 years of engineering, and technical staff of 10, according to customer needs to customize a variety of custom screws, to meet different customer quality and quantity requirements.
With ISO9001:2008,iso14001:2004, and especially IAFT16949:2009 certification for the automotive industry. Heatfastener offers fully customized custom bolts and screws according to your needs. We can bring your fastener design to reality, and everything according to your requirements.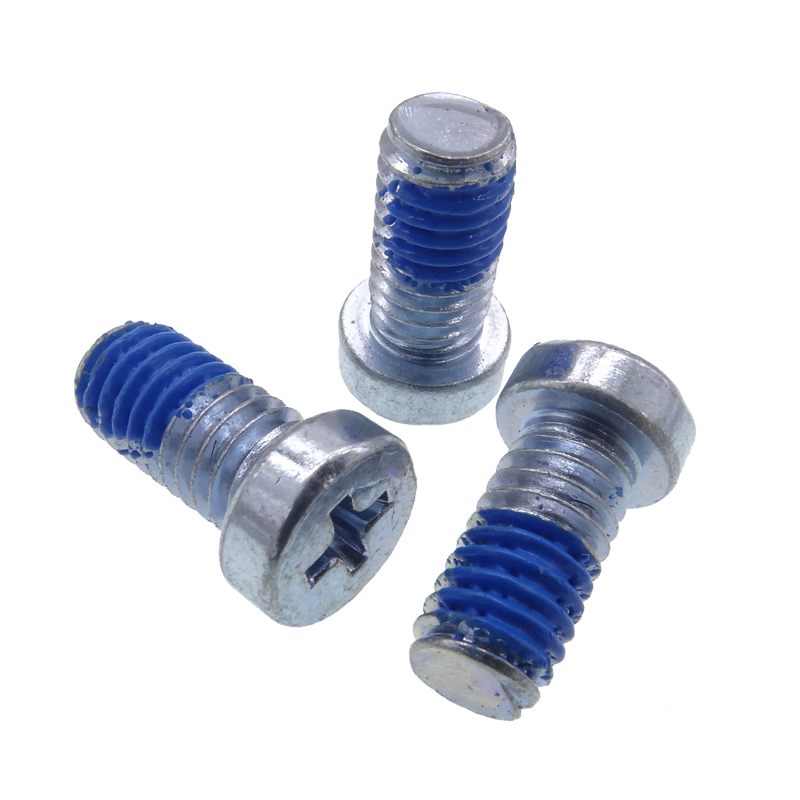 Self Locking Screw-Self Locking fastener, nuts, bolts,self-clinching
Self locking fasteners, Also known as self-clinching fasteners, self-locking fasteners, once threaded into a softer, ductile metal, are held in place by means of a serrated clinching ring, knurl, ribs, or hex head which prevents the fastener from turning in the host material, effectively locking it so that it can't be removed.
Self locking screws are defined by the angle of their threads. The threads of self-locking screws are precisely angled so that, once the screw is placed, they will not slip or move unless some additional force is applied
We also manufacture our self locking fastener with self locking bolts,self locking nuts,self locking insert, self locking screw,We can also manufacture these items in special materials and custom made as below listed:
Materials:
Stainless steel – SS302, SS304, SS316, (good tenacity),Stainless steel A2 A4
Steel – C45(K1045), C46(K1046),C20
Brass – C36000 ( C26800), C37700 ( HPb59), C38500( HPb58),C27200CuZn37), C28000(CuZn40)
Bronze–C51000, C52100, C54400, etc
Aluminum – Al6061, Al6063 etc
Carbon steel – C1006,C1010,C1018,C1022,C1035K,C1045
Alloy steel – SCM435,C10B21,C10B339
Other material– Titanium, UNS C11000 Copper,silicon
Others:
Grade: Grade 4.8,Grade 6.8,Grade 8.8,Grade10.9,Grade12.9 etc
Standard:GB,DIN,ISO, ANSI/ASTM,BS,BSW,JIS, Metric, Inch
Finish:Plain, H.D.G, Black oxide, Chrome, Teflon,dacromet,Anodized,With nylok
Certificates: ISO9001:2015, ISO14001:2015,IATF16949, ROHS
Custom Made:OEM is available,according to customer requirments
Head type&Drive Type
Head Type:Flat, Oval, Binding, Pan, Round, Truss, Button, PF,Cheese,Fillister, Pan Washer, Cylinder,Hexagon, Indented Hexagon,Washer
Drive Type:Phillips, Slotted, Phiilips/Slotted, 6 Lobe, Pin 6 Lobe, Pozidrive, Square, Triangle,Y type. Tri-wing, S-type, H type, Hexagon, 5 Point,8 point, Spline, Spanner, Clutch, Hex pn,torx pin
Machine Screw, Tapping screws,threading cutting screw,threading forming screw
Application
Self-locking fastener,self locking screw, bolt are utilized mostly in circumstances where great pullout, as well as torque tons, are called for, specifically in slim sheet steel that can not be firmly secured by various other ways. In a lot of cases, self-locking fastener, screws– due to their securing power, low profile, as well as small style– can allow using also thinner sheet steel for a lighter as well as smaller sized setting up type variable.
The Benefits of Self locking fasteners
Self-Locking Fasteners. The response to that unintended loosening-up concern is making use of self locking screw. The self-locking screw was established to keep the benefit of reusability while protecting against the troubles of unintentional disassembly when pre-load is shed. Additionally referred to as self-clinching fastener, self-locking screw, as soon as threaded right into softer, pliable steel, are kept in location through a serrated clinching ring, knurl, ribs, or hex head which stops the bolt from kipping down the host product, properly securing it to ensure that it can not be gotten rid of. Effectively mounted, self-locking fasteners come to be a long-term part of the setting up. An included advantage of self-locking fasteners is their reduced propensity to tiredness by decreasing any type of resonance moved to the screw.
The advantage to most threaded fasteners such as screws as well as screws is that they can be set up and also uninstalled numerous times to allow the setting up and also reassembly of the items in which they are utilized. The disadvantage is that they can inadvertently loosen up and also create items to shed performance, come to be harmed, or perhaps stop working.
Also, our custom fastener, bolts, screws are widely used in the below industries
Electronics
Petrochemicals
Consumer products
Transportation
Agriculture
Heavy machinery
Construction
Automotive
Medical
Military
Aerospace
Oil and gas
There are several types of self locking fasteners and self locking screw, bolts and nut.
Nylon patch screw: Nylon patches are a hard, nylon material that is applied as a powder, and then melted into the threads with heat. The nylon material is typically NOT a 360° patch, but only applied on one side of the threads.nylok patch usually has 45 ° nylok patch, 90 degree angle, 180 ° nylok patch, 360 ° nylok patch and so on.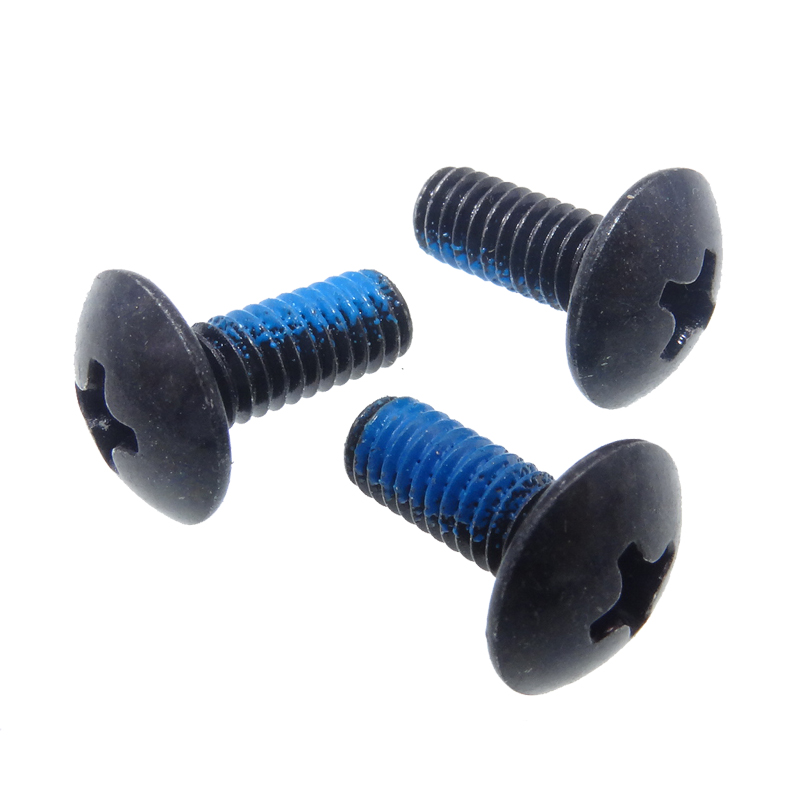 serrated head screws: Armed with teeth-like serrations, serrated flange bolts are one-piece bolts bite into surfaces to resist vibration. This bolt is identifiable by the ridge or surrounding the bolt head, this built-in washer under the head of the Bolt acts to distribute the clamping load over a greater area.If this is done, it is non-slip, easy to fasten, not easy to fall off, and also plays a self-locking role
self clinching screw: a self-clinching fastener (also known as clinch or captive fastener) is any device, usually threaded, that, when pressed into ductile metal, displaces the host material around the mounting hole, causing it to cold flow into a specially designed annular recess in the shank or pilot of the fastener.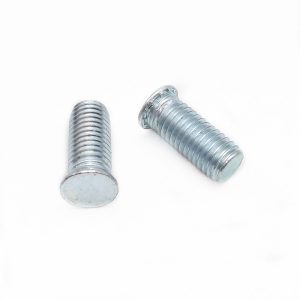 Sealing screws provide bi-directional sealing protection to systems where screws are used, to protect them against dirt, chemicals, water, or other contaminants, which (without the screw seal), may penetrate and damage, or alternatively where gases and liquids may leak out.
One is that there is a slit at the end of the screw, and also there is a slim elastic band inside the joint. This self locking screw gives some re-use because of dispersed or turned threaded bolts. Nevertheless, many do not share the high usage features of the sort of product additive. On top of that, because the twisted thread locking fastener is created to be secured by the abnormality of string assimilation, such a screw is very conscious of the hole dimension.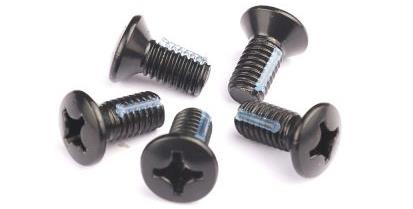 Need Custom Screws for Your Industry?
As a 20-year industry experience manufacturer with a factory equipped with precision machines, we can provide, from consultation to production, a one-stop solution for you.
About Us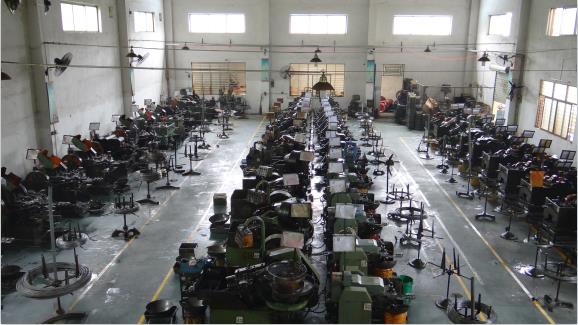 Shenzhen Heat Hardware Co., Ltd is a leading custom screw manufacturer in China founded in 2000 years. We are specializing in custom screws, security screws, Sems screws, Chicago Screws, Weld Screws, Long screws, Micro Screws, Thumb Screws, Set Screws, Custom bolts, carriage bolts, nuts, and other custom Fasteners. With more than 20years of industry experience. We have serviced over 20000customers including the aerospace industry, automotive industry, electronics, mechanical and electrical products, robots, the Medical industry, communications industry, Outdoor sports products, smart appliances, etc. we can provide one-stop fastener customized service for you no matter what kind of custom fastener you need.
Frequently Asked Questions
Related Custom Screws
Contact Us
Are you looking for screw manufacturers?
24hours online Service
Blogs