Long electrical panel screws
Long electrical panel screws
Features: pan head screw, half thread screw, electrical panel screws, electrical screws, zinc plated screws. long screws
Materials: steel; Finish coating: Zinc plated
Head: Pan head Drive: Phillips; Thread: Half thread
What kind of fasteners are used on the electrical panels? long long screws are used on electromechanical. Sharp sheet metal screws: If you find that a sharp-tipped sheet metal screw has been used (usually to replace a lost original fastener) you should be alert for pierced, damaged, short-circuited wires in the panel – both during removal and during panel cover replacement.
Electrical screws are included in electrical panel screws, electrical box screws, electrical outlet screws, electrical panel cover screws, long electrical box screws,extra length electrical outlet screws lowes.
What size are electrical panel box screws? The screw is about 7/8 inch long or longer. The tip of the screw is tapered and has no threads for the first almost 1/8 inch. This helps the screw "locate" the hole.
A partially-threaded screw has a smooth shank underneath its head and threads running along the rest of the screw's body. Partially-threaded screws are used in applications where two pieces of material must be joined together very tightly.
Extra long screws are normally used in The project including boilers, ventilation and air conditioning, refrigeration, electrical, instrumentation, motors, compressor units, and radio movies, television broadcast control, and other equipment.
Heatfastener is a professional long screws manufacturer and supplier, not only screws but also bolts and other fasteners. Material can be stainless steel, carbon steel, titanium, or aluminum. etc. Metric and Inches are available. Non-standard sizes, materials, and finishes are available to order as specials, including small volume manufacture.
Need Custom Screws for Your Industry?
As a 20-year industry experience manufacturer with a factory equipped with precision machines, we can provide, from consultation to production, a one-stop solution for you.
About Us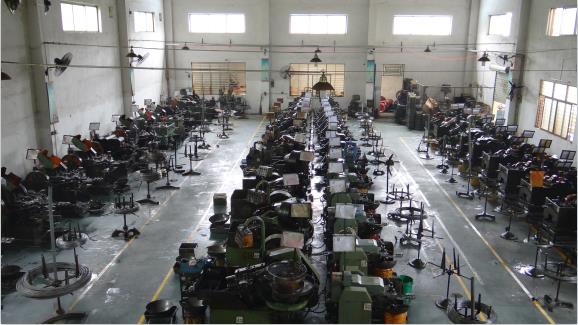 Shenzhen Heat Hardware Co., Ltd is a leading custom screw manufacturer in China founded in 2000 years. We are specializing in custom screws, security screws, Sems screws, Chicago Screws, Weld Screws, Long screws, Micro Screws, Thumb Screws, Set Screws, Custom bolts, carriage bolts, nuts, and other custom Fasteners. With more than 20years of industry experience. We have serviced over 20000customers including the aerospace industry, automotive industry, electronics, mechanical and electrical products, robots, the Medical industry, communications industry, Outdoor sports products, smart appliances, etc. we can provide one-stop fastener customized service for you no matter what kind of custom fastener you need.
Related Products
Contact Us
Are you looking for screw manufacturers?
24hours online Service
Related Articles