Special Phillips Stainless steel Studs
Special Phillips Stainless steel Studs
Features: Stainless steel bolts, Phillips screws bolts, Special Screws, Special Bolts, Special Fasteners.
Material: Stainless steel. Coating: Passivated
Drive: Phillips; Thread:Half
Customized dimensions and materials, lengths are available
Double End Studs or double-end bolts. Also called tap end studs or double end rods, double end studs are threaded fasteners that have a thread on both ends with an unthreaded portion in the middle of the fastener. One threaded end is installed in a tapped hole.
Double-end studs are used for high-strength bolting. Further, one type of double-end stud bolt has reduced shank diameter as designed for special bolting.
316 stainless steel fully threaded rods and studs have higher corrosion resistance than 18-8 stainless steel, making them a good choice for applications in salt-water and chlorine environments.
Phillips's head is named by Henry Frank Phillips (June 4, 1889 – April 13, 1958) an American businessman from Portland, Oregon. The Phillips-head ("crosshead") screw and screwdriver are named after him. The head of the Phillips screws is designed to permit the driver's head to cam out whenever excessive force is applied. The specific design of the head allowed the Phillips screw to handle greater torque much better than other fasteners
Heatfastener is a professional stainless steel studs and bolts manufacturer and supplier. Material can be stainless steel, carbon steel, titanium, or aluminum. etc. Metric and Inches are available. Non-standard sizes, materials, and finishes are available to order as specials, including small volume manufacture, modifications, and custom parts made to drawings.
Need Custom Screws for Your Industry?
As a 20-year industry experience manufacturer with a factory equipped with precision machines, we can provide, from consultation to production, a one-stop solution for you.
About Us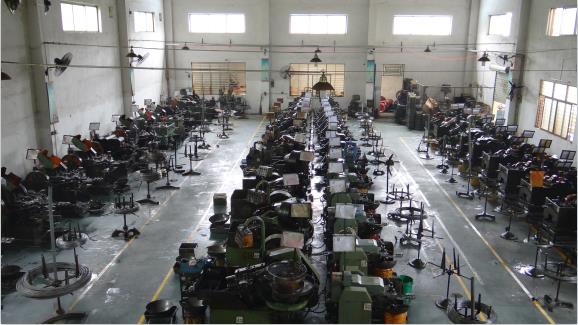 Shenzhen Heat Hardware Co., Ltd is a leading custom screw manufacturer in China founded in 2000 years. We are specializing in custom screws, security screws, Sems screws, Chicago Screws, Weld Screws, Long screws, Micro Screws, Thumb Screws, Set Screws, Custom bolts, carriage bolts, nuts, and other custom Fasteners. With more than 20years of industry experience. We have serviced over 20000customers including the aerospace industry, automotive industry, electronics, mechanical and electrical products, robots, the Medical industry, communications industry, Outdoor sports products, smart appliances, etc. we can provide one-stop fastener customized service for you no matter what kind of custom fastener you need.
Related Products
Contact Us
Are you looking for screw manufacturers?
24hours online Service
Blogs