Torx Button Head Self Tapping Screws
Torx Button Head Self Tapping Screws
Categories: Stainless stainless Security screws, Self tapping screw, Reusable 2 Way Security Fasteners, Security tapping Screws, Security Fasteners, Self forming screws, Security Screws, Tamper Proof Screws
Tags: TX, Security Star Screws, Torx Bolts
Brand: Torx Tamperproof
Button Head – Rounded head most often used in socket-driven screws. Becoming more common with Torx / Six-lobe drives as well. Fillister Head – Smaller diameter and higher profile than round or pan heads allows for the deeper slot.
self-tapping screws are screws that have the ability to tap threads into the material. Self-tapping screws are used for all sorts of materials including wood, metal, and brick. These screws cannot drill through metal and require a pilot hole to be pre-drilled before installation
Torx head screws resist cam-out better than Phillips head or slot head screws. Whereas the tendency of Phillips drivers to cam out under excessive torque has been listed as a feature preventing damage to the screw-head or driver, Torx heads were designed to prevent cam-out
Available as standard in A2 and A4 Stainless Steel, brass, copper, and carbon steel. aluminum, titanium from Heatfastener, with sizes from Size from M1 to M20 any customized.Metric and Inches
Non-standard sizes and materials are available to order as specials, including custom parts made to drawings
Need Custom Screws for Your Industry?
As a 20-year industry experience manufacturer with a factory equipped with precision machines, we can provide, from consultation to production, a one-stop solution for you.
About Us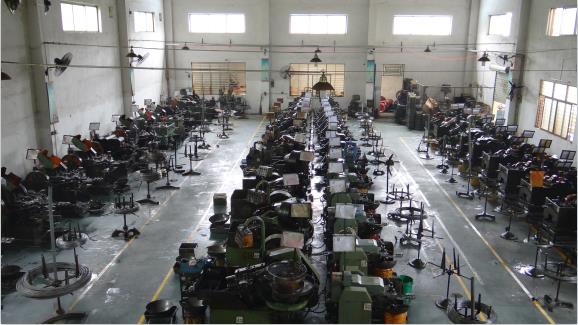 Shenzhen Heat Hardware Co., Ltd is a leading custom screw manufacturer in China founded in 2000 years. We are specializing in custom screws, security screws, Sems screws, Chicago Screws, Weld Screws, Long screws, Micro Screws, Thumb Screws, Set Screws, Custom bolts, carriage bolts, nuts, and other custom Fasteners. With more than 20years of industry experience. We have serviced over 20000customers including the aerospace industry, automotive industry, electronics, mechanical and electrical products, robots, the Medical industry, communications industry, Outdoor sports products, smart appliances, etc. we can provide one-stop fastener customized service for you no matter what kind of custom fastener you need.
Related Products
Contact Us
Are you looking for screw manufacturers?
24hours online Service
Blogs