Brass inserts for Plastic
Brass inserts for Plastic
Features: slotted screws, screws for plastic, thread inserts, brass nuts, brass screws
Materials: Brass; Finish coating: Nature
Heatfastener is a professional brass inserts manufacturer and supplier, not only screws but also bolts and other fasteners. Material can be stainless steel, carbon steel, titanium, or aluminum. etc. Metric and Inches are available. Non-standard sizes, materials, and finishes are available to order as specials, including small volume manufacture.
These headed brass inserts are designed for use in all sorts of thermosetting plastics, and also be available in a range of sizes, diameters as well as head dimensions to fit a large variety of various applications.
Whilst they perform electrical energy well, they additionally have high tensile strength and also supply a long working life because of their high harsh resistance. They are put by making use of a mechanical unheated press-in procedure either into a drilled or molded hole.
The headed brass inserts have a slot cut through the head, which prolongs the size of the insert as well as ends right before the base. The adaptability that this slot offer enables very easy insertion, as well as soon as set up the insert returns to its original form, pushing the knurls into the thermosetting plastic to provide great torsion resistance as well as durability to pull-out.
What are brass inserts used for?
Inserts for plastic are generally used in applications where the need for strong and durable metal threads is prevalent. This is often the case in areas where the unit is frequently assembled and disassembled for maintenance or repair, Threaded inserts are commonly used in plastic casings, housing, and parts to create a metal thread (typically: brass or stainless steel) to allow for screws to be used in the assembly of many consumer electronics and consumer products.
Need Custom Screws for Your Industry?
As a 20-year industry experience manufacturer with a factory equipped with precision machines, we can provide, from consultation to production, a one-stop solution for you.
About Us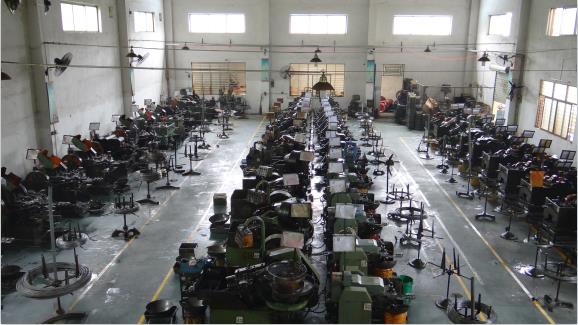 Shenzhen Heat Hardware Co., Ltd is a leading custom screw manufacturer in China founded in 2000 years. We are specializing in custom screws, security screws, Sems screws, Chicago Screws, Weld Screws, Long screws, Micro Screws, Thumb Screws, Set Screws, Custom bolts, carriage bolts, nuts, and other custom Fasteners. With more than 20years of industry experience. We have serviced over 20000customers including the aerospace industry, automotive industry, electronics, mechanical and electrical products, robots, the Medical industry, communications industry, Outdoor sports products, smart appliances, etc. we can provide one-stop fastener customized service for you no matter what kind of custom fastener you need.
Related Products
Contact Us
Are you looking for screw manufacturers?
24hours online Service
Related Articles