Truss Socket Binding post screws
Truss Socket Binding post screws
Features: Socket head screws, truss head screws, black Chicago screws, Chicago bolts.Binding post screws
Materials: Stainless steel; Finish coating: Black oxide
Head: Truss head; Thread: Full thread
Chicago screws, which are also known as Chicago Fasteners, Chicago Bolts, Sex Bolts, Screw Posts, Tee-Nuts, and Binding Posts, take the place of the permanently sewn on thread, and allow you to swap out different belt buckles with the same leather strap (or vice versa). Screw binding can be used for books of any size. The screws come in many different sizes, anywhere from 1/8″ to 5″ long. The screws thread through the front cover and the back cover, holding all of the pages in-between together.
Socket drive screws contain a hex shaped internal socket which is tightened or loosened using a hex key or Allen wrench. Screws of different sizes will require different sizes of a hex key. Use our spec sheets to find the correct driver for the screw you are purchasing.
Truss head screw refers to a screw head that is extra wide and has a slightly rounded surface, or top. In other words, the head or top of the screw protrudes just above the surface to be fastened, but contains a wider surface area just under the head. Truss head screws are commonly used to attach cabinets to steel studs. They are also used in electronics items and in applications requiring low clearance above the head. Finally, steel truss head screws are used to assemble metal parts that will be used in humid environments.
Heatfastener is a professional post Screw manufacturer and supplier, not only screws but also bolts and other fasteners. Material can be stainless steel, carbon steel, titanium, or aluminum. etc. Metric and Inches are available. Non-standard sizes, materials, and finishes are available to order as specials, including small volume manufacture.
Need Custom Screws for Your Industry?
As a 20-year industry experience manufacturer with a factory equipped with precision machines, we can provide, from consultation to production, a one-stop solution for you.
About Us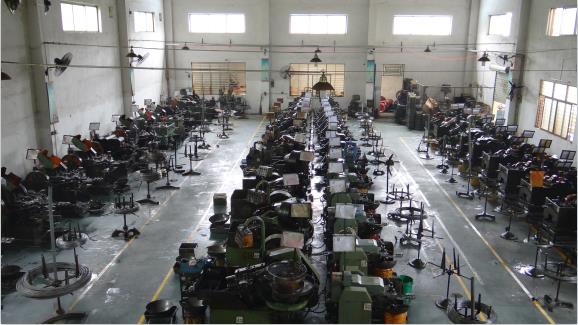 Shenzhen Heat Hardware Co., Ltd is a leading custom screw manufacturer in China founded in 2000 years. We are specializing in custom screws, security screws, Sems screws, Chicago Screws, Weld Screws, Long screws, Micro Screws, Thumb Screws, Set Screws, Custom bolts, carriage bolts, nuts, and other custom Fasteners. With more than 20years of industry experience. We have serviced over 20000customers including the aerospace industry, automotive industry, electronics, mechanical and electrical products, robots, the Medical industry, communications industry, Outdoor sports products, smart appliances, etc. we can provide one-stop fastener customized service for you no matter what kind of custom fastener you need.
Related Products
Contact Us
Are you looking for screw manufacturers?
24hours online Service
Related Articles