Thread Cutting Socket Button Screws Bolts
Thread Cutting Socket Button Screws Bolts
Features: Stainless steel screws, thread cutting screws, button head screws, Hex socket head screws, pan head screws, pan head bolts
Materials: Stainless steel; Finish coating: Passivated
Head: Button head; Thread: Full thread
Thread cutting screws are considered self-tapping screws and are designed to be inserted into an existing hole. When applied, thread cutting screws create a thread in the material they are applied to, which is generally metal, wood, or plastic. Thread cutting screws are commonly used as fasteners in items that need periodic maintenance. Thread cutting screws are most often used with wood and plastic and do not generate as much stress on the material as thread forming screws.
Socket Button Screws feature dome heads that have less loadability than cap heads, but give a safe and attractive finish. Also known as button Allen head screws, socket button screws have internal hex sockets for use with Allen keys. A rounded head is most often used in socket-driven screws. Becoming more common with Torx / Six-lobe drives as well. Fillister Head – Smaller diameter and higher profile than round or pan heads allows for the deeper slot.
Sometimes we are confused with a pan head and a button head. The Difference Between Pan Head Screws And Button Head Screws. Button head screws have chamfered sides that curve all the way down to the bottom of the screw head. They have a slightly domed top but they do not have straight sides like pan head screws. Pan head screws are a common head type of non-countersunk screw head used to secure and fasten insulation. They have wide heads, a flat bearing surface, and a flat or slightly domed top surface with a recessed socket. Pan head screws are often used to secure metal components, such as machinery and automotive parts and accessories, such as license plates and headlights. Pan head screws for Canton, Massachusetts typically feature a Phillips-style slotted head, but other slot types are available as well.
Need Custom Screws for Your Industry?
As a 20-year industry experience manufacturer with a factory equipped with precision machines, we can provide, from consultation to production, a one-stop solution for you.
About Us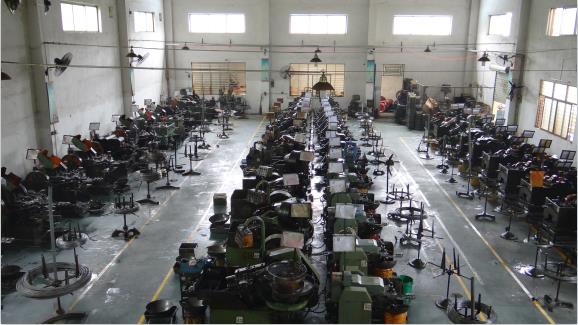 Shenzhen Heat Hardware Co., Ltd is a leading custom screw manufacturer in China founded in 2000 years. We are specializing in custom screws, security screws, Sems screws, Chicago Screws, Weld Screws, Long screws, Micro Screws, Thumb Screws, Set Screws, Custom bolts, carriage bolts, nuts, and other custom Fasteners. With more than 20years of industry experience. We have serviced over 20000customers including the aerospace industry, automotive industry, electronics, mechanical and electrical products, robots, the Medical industry, communications industry, Outdoor sports products, smart appliances, etc. we can provide one-stop fastener customized service for you no matter what kind of custom fastener you need.
Related Products
Contact Us
Are you looking for screw manufacturers?
24hours online Service
Related Articles