Heatfastener
Terminal Screws
Supplier
Heatfastener is an ISO 9001:2015 manufacturer specializing in the Global supply of Terminal screws, Sealing screws, custom bolts, Flange Bolts, and Carriage Bolts. Hex Bolts, Titanium Bolts, Expansion Bolts, custom fasteners, etc.
All of the products are widely used in the medical, instrumentation, aerospace, maritime, microwave, electronics, and chemical equipment industries, we have designed and manufactured key components for world-famous enterprises and are committed to providing our customers with high-quality products, high-level services, and continuous improvement
With ISO9001:2008,iso14001:2004, and especially IAFT16949:2009 certification for the automotive industry. Heatfastener offers fully customized custom bolts and screws according to your needs. We can bring your fastener design to reality, and everything according to your requirements.
Terminal screws are electrical screws with captive self-lifting spring clamps. The created clamp enables multiple cord configurations as well as avoids the cable from loosening under exhaustion or being pulled out. This is a critical safety and security attribute of terminal screws; without which the contact would certainly heat up and eventually result in failure. Heatfastener styles and makes terminal screws for UL as well as IEC Compliant applications. Heatfastener is the gold criterion in Terminal screws utilizing captive washers. These products are distinctively crafted with tighter tolerances as well as made using custom-made resources on unique purpose machines. All this initiative enables us to make the highest possible doing terminal screws in high quantities. Electric producers all over the globe use Heatfastener's terminal screws for motor contactors, terminal blocks, relays, timers, and grounding get in touch with. Heatfastener terminal screws with captive washers are used in alloy steels, brass, copper, and also stainless-steel.
Screw terminals also call Electricity Meter Screws Applications in Electronics and Electrics, The terminal screw is commonly used to connect a chassis ground, such as on a record player or surge protector, and what we do best is manufacture quality terminal screws for sale. Normally, people use the switch electron belonging to one of the terminal screws. The terminal screw is a type of electrical connector which is stripped of electrical insulation at the end.
Terminal Screws with Captive Washers
In today's extra innovative world of electrical circulation, continually dependable electric get-in touches are important to item efficiency and also safety and security. Our layout, as well as manufacturing abilities, offer practically any type of stamped discontinuations pre-assembled to a wide range of screws. Even several washer settings up are available to satisfy unique discontinuation demands. These washers can be level and smooth or dished as well as ribbed. Dished or arched washers boost torque absorption, and clamp load, as well as enable single/dual wire discontinuations. Furthermore, a total capacity to engineer and create a wide range of Saddle Clamp Sems is likewise available to assure positive cable retention.
These terminal screws are available in all typical head styles and recesses, such as cheese heads, combination Phillips/slotted, Pozi, Torx pan, etc. Self-threading terminal screws are available for chip-free forming of threads in untapped contacts. All terminal screws are available in steel and stainless steel, brass, sizes can be M3, M4, M5, M6, M8, and more. electrical screws are perfect for when you are reinstalling your existing sockets after tiling, plastering, and other home renovations
Brass Terminal Block Connector Screw
Need Custom Screws for Your Industry?
As a 20-year industry experience manufacturer with a factory equipped with precision machines, we can provide, from consultation to production, a one-stop solution for you.
About Us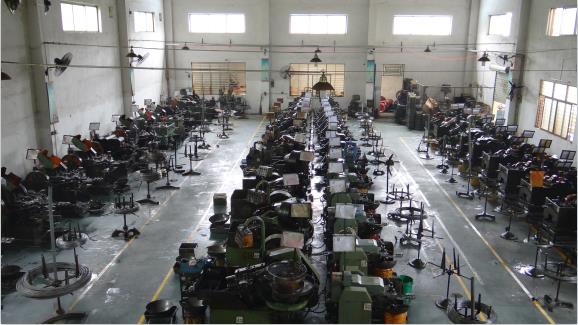 Shenzhen Heat Hardware Co., Ltd is a leading custom screw manufacturer in China founded in 2000 years. We are specializing in custom screws, security screws, Sems screws, Chicago Screws, Weld Screws, Long screws, Micro Screws, Thumb Screws, Set Screws, Custom bolts, carriage bolts, nuts, and other custom Fasteners. With more than 20years of industry experience. We have serviced over 20000customers including the aerospace industry, automotive industry, electronics, mechanical and electrical products, robots, the Medical industry, communications industry, Outdoor sports products, smart appliances, etc. we can provide one-stop fastener customized service for you no matter what kind of custom fastener you need.
Contact Us
Are you looking for screw manufacturers?
24hours online Service
Blogs