Torx Titanium Bolts for Motorcycles
Type: Torx screws,titanium bolts,titanium bolts for motorcycles
Material: Titanium
Finish: As customized
Size: M2.2,M4,M5,M6,M7,M8,M14,M27 And more
Standard: Inches, Metric
Specification
Advantage of Titanium Bolts
Small density and high strength: the density of titanium metal is 4.51g/cm3, which is higher than aluminum but lower than steel, copper, and nickel, but its specific strength is the first among the above metal materials.
High corrosion resistance: Titanium is very stable in many media, such as titanium is extremely corrosion-resistant in oxidizing, neutral, and weakly reducing media.
Heat resistance and low-temperature resistance: the new titanium alloy screw can be used for a long time at a temperature of 600°C or higher. Low-temperature titanium alloys represented by titanium alloys TA7 (Ti-5Al-2.5Sn), TC4 (Ti-6Al-4V), and Ti-2.5Zr-1.5Mo maintain good ductility and Toughness, avoiding the cold and brittleness of metals, is an ideal material for low-temperature containers, storage tanks, and other equipment. Most of the titanium screws we produce are directly supplied to submarines, aviation power, high-end kitchen utensils, and driverless cars. It is resistant to high temperatures and can be used normally at ultra-low temperatures.
Titanium is a non-magnetic metal, non-toxic, and will not be magnetized in a large magnetic field. With the enhancement of everyone's health awareness, titanium screws are widely used in medical auxiliary treatment. Titanium screws have good compatibility with human tissue and blood even in the human body. At present, the main products of titanium are heart stents, intramedullary nails, dental implants, therapeutic instruments, and some physical therapy equipment that have a lot of contact with the human body. The fastener components in these devices must also be titanium products.titanium bolts for motorcycles bicycles,MTB,sports products are very common in the market.
The benefits of titanium bolts for motorcycles, the quality of titanium alloy raw materials on market is very mixed, and the cost difference between good and bad materials can exceed 50%, but we never succumb to the selection of materials always loyal to the brand, loyal to quality and riders, we have always insisted on the high standard TC4 titanium alloy raw materials even if the cost is higher.
The surface of our titanium alloy screws is colored by PVD(physical vapor deposition)vacuum nitride coating technology, and dense coating composed of tin, titanium, and other components is formed on the surface of the screw to improve the surface wear resistance and hardness, also makes the screws more beautiful and long-lasting, not faded.
We have always been pursuing a more streamlined and lighter design in products, which will care about each gram of weight loss. After many times of design, sample preparation, and testing, we have achieved a balance between strength and lightweight. Really achieved both high strength and lightweight.
Heatfastener is a professional custom titanium bolts for motorcycles manufacturer,factory,wholesale,supplier in China,we can produce as per customer drawings or samples.
Are You Looking For Custom Screw Manufacturer?
As a 20-year industry experience manufacturer with a factory equipped with precision machines, we can provide, from consultation to production, a one-stop solution for you. For an accurate quotation, you need to tell us the following information:
Specification
Please tell us the specific details, like what is material and finish do you, and the fastener size, if you have drawings or pictures, please send them to us
Quantity
Normally small order quantities are acceptable, while large quantities can help us to lower the cost and get you a more competitive price.
Application
Tell us your application or detailed information for your projects. We can offer you the best choice, meanwhile, our engineers can give you more suggestions under your budget.
What We Can Offer You..
Best Quality
We have rich experience in the manufacture, design, and application of custom fasteners, and served more than 10000 customers worldwide
Competitive Price
we have an absolute advantage in the cost of raw materials. Under the same quality, our price is generally 10%-30% lower than the market.
Test
With more than 22 years, we already have completed the control system and test equipment, we can provide all tests you need
After-Sale
Any feedback will be replied to within 24hours, We provide a 3-5 years guarantees policy. And all costs by us will be on our account.
Fast delivery
If you need urgently, we can deliver samples within 8hours. Bulk order can be within one week
Why Choice us
1. A full set of advanced equipment, assuring the product quality
-Automatic screw head and thread rolling machine
-Optical automatic screening machine
About Us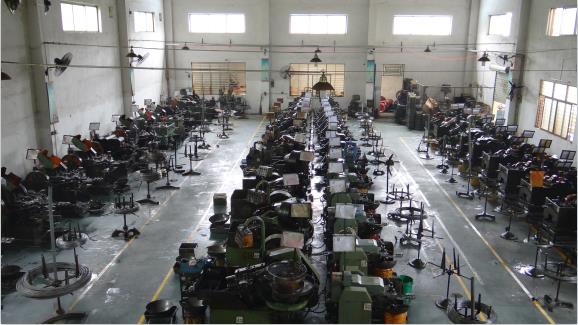 Shenzhen Heat Hardware Co., Ltd is a leading custom screw manufacturer in China founded in 2000 years. We are specializing in custom screws, security screws, Sems screws, Chicago Screws, Weld Screws, Long screws, Micro Screws, Thumb Screws, Set Screws, Custom bolts, carriage bolts, nuts, and other custom Fasteners. With more than 20years of industry experience. We have serviced over 20000customers including the aerospace industry, automotive industry, electronics, mechanical and electrical products, robots, the Medical industry, communications industry, Outdoor sports products, smart appliances, etc. we can provide one-stop fastener customized service for you no matter what kind of custom fastener you need.
Production Process
We have a variety of production requirements of equipment, can meet any customized demands. can provide comprehensive fastener solutions. Anything you need can make by Heatscrew.
Contact Us
Are you looking for screw manufacturers?
24hours online Service
Blog