Cheese Slotted thread forming screw
Cheese Slotted thread forming screw
Categories: Stainless steel screws, slotted screws, cheese head screws, thread forming screws, self-tapping screw.
Material: Stainless steel; Coating: Passivated
Brand: Slotted
Cheese Head Machine Screws have a round cylindrical head with a flat top and usually have a slot drive. Slotted screw heads are perhaps the oldest and most common variety; a linear slot in the head accepts a standard screwdriver, which is also called a flat-head screwdriver. Cheese head screws are most commonly available as cap screws and are frequently used in appliance manufacture, fixing electrical components, and within the automotive industry. These components are known for their accuracy, strength, quality, durability, and excellent driving capability
Self-forming screw is a self-tapping screw that is characterized by their ability to displace material during installation, whereas thread-cutting screws are characterized by their ability to remove material during installation. Self-forming screws don't actually remove material. The thread-forming screw displaced material around the pilot hole so that it flows around the screw's threads. These screws generally are used when large stresses are needed to increase resistance to loosening. Because no material is removed, the mating part creates a fit with zero clearance
Material can be stainless steel, carbon steel, titanium, or aluminum. etc. Metric and Inches are available
Non-standard sizes, materials, and finishes are available to order as specials, including small volume manufacture, modifications, and custom parts made to drawings.
Need Custom Screws for Your Industry?
As a 20-year industry experience manufacturer with a factory equipped with precision machines, we can provide, from consultation to production, a one-stop solution for you.
About Us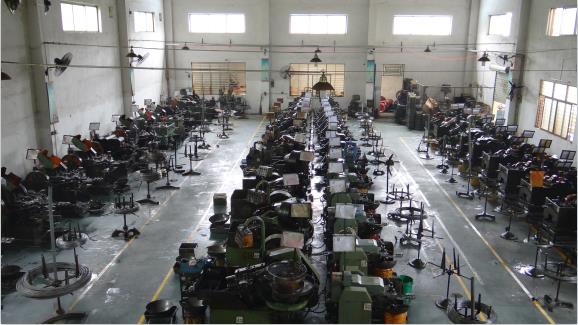 Shenzhen Heat Hardware Co., Ltd is a leading custom screw manufacturer in China founded in 2000 years. We are specializing in custom screws, security screws, Sems screws, Chicago Screws, Weld Screws, Long screws, Micro Screws, Thumb Screws, Set Screws, Custom bolts, carriage bolts, nuts, and other custom Fasteners. With more than 20years of industry experience. We have serviced over 20000customers including the aerospace industry, automotive industry, electronics, mechanical and electrical products, robots, the Medical industry, communications industry, Outdoor sports products, smart appliances, etc. we can provide one-stop fastener customized service for you no matter what kind of custom fastener you need.
Related Products
Contact Us
Are you looking for screw manufacturers?
24hours online Service
Blogs