CNC Brass Screws And Brass Bolts
Type: brass screws, brass bolts, CNC brass screws
Material: Brass
Finish: Natural
Size:M4,M5,M6,M8,M10,M12,M14,M16,M20,M22,M24,M28,M30
Standard: Inches, Metric
Specification
Copper is a metal element with good ductility, high thermal and electrical conductivity, and magnetic properties. Therefore, it is a relatively commonly used material in cables, electrical appliances, and electronic components. It can also be used as a building material and can be composed of many kinds. alloy Copper does not combine with oxygen in dry air at room temperature. After being placed in humid air for a long time, a layer of patina will slowly form on the surface of the copper. The patina can prevent further corrosion of metals because copper screws are not easy to corrode.
Copper screws include brass screws which are widely used in electrical, light industry, machinery manufacturing, construction industry, and other fields. Copper is a kind of genus used today, mainly because it has a low melting point, is easy to remelt and refine, and can be recycled many times without damaging its mechanical properties.
Brass Bolts Vs Stainless steel bolts, Which is Better
First of all, the difference between brass bolts and stainless steel bolts is the difference in metal elements. Secondly, the different metal elements of brass bolts and stainless steel screws also lead to different characteristics of the two materials. The main feature of stainless steel screws is that they are rust-proof, Corrosion resistance, and high-temperature-resistant, while brass has good electrical conductivity. Therefore, the two have their own unique characteristics, which also determine the use scenarios and industries of these two material screws. Most stainless steel screws are mostly used in toys, electronic products, and outdoor telephone fields, while brass bolts are mostly used in electricity and electrical appliances. It is called on the equipment, and it is mostly used for conducting electricity
Are You Looking For Custom Screw Manufacturer?
As a 20-year industry experience manufacturer with a factory equipped with precision machines, we can provide, from consultation to production, a one-stop solution for you. For an accurate quotation, you need to tell us the following information:
Specification
Please tell us the specific details, like what is material and finish do you, and the fastener size, if you have drawings or pictures, please send them to us
Quantity
Normally small order quantities are acceptable, while large quantities can help us to lower the cost and get you a more competitive price.
Application
Tell us your application or detailed information for your projects. We can offer you the best choice, meanwhile, our engineers can give you more suggestions under your budget.
What We Can Offer You..
Best Quality
We have rich experience in the manufacture, design, and application of custom fasteners, and served more than 10000 customers worldwide
Competitive Price
we have an absolute advantage in the cost of raw materials. Under the same quality, our price is generally 10%-30% lower than the market.
Test
With more than 22 years, we already have completed the control system and test equipment, we can provide all tests you need
After-Sale
Any feedback will be replied to within 24hours, We provide a 3-5 years guarantees policy. And all costs by us will be on our account.
Fast delivery
If you need urgently, we can deliver samples within 8hours. Bulk order can be within one week
Why Choice us
1. A full set of advanced equipment, assuring the product quality
-Automatic screw head and thread rolling machine
-Optical automatic screening machine
About Us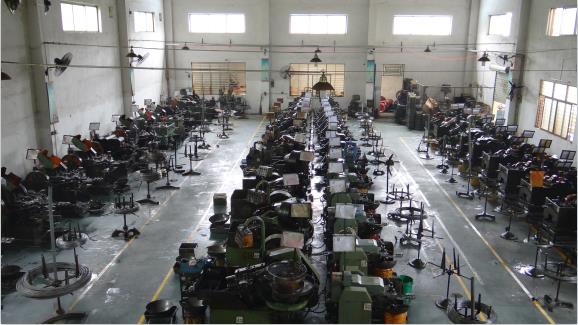 Shenzhen Heat Hardware Co., Ltd is a leading custom screw manufacturer in China founded in 2000 years. We are specializing in custom screws, security screws, Sems screws, Chicago Screws, Weld Screws, Long screws, Micro Screws, Thumb Screws, Set Screws, Custom bolts, carriage bolts, nuts, and other custom Fasteners. With more than 20years of industry experience. We have serviced over 20000customers including the aerospace industry, automotive industry, electronics, mechanical and electrical products, robots, the Medical industry, communications industry, Outdoor sports products, smart appliances, etc. we can provide one-stop fastener customized service for you no matter what kind of custom fastener you need.
Production Process
We have a variety of production requirements of equipment, can meet any customized demands. can provide comprehensive fastener solutions. Anything you need can make by Heatscrew.
Contact Us
Are you looking for screw manufacturers?
24hours online Service
Blog