Heatfastener
Square Head Screws
Manufacturers
We're a leading manufacturer of specialty fastening solutions for demanding industrial applications. Our area of expertise is custom Robertson Screws, Square Head Screws, manufactured from high-quality, Plastic, Carton steel and stainless steel, etc materials. We can also manufacture them per your specific request.
Heatfastener Specialty Manufacturing has been working with original equipment manufacturers for over 100 years, providing excellent and timely customer service. Our team of highly trained professionals utilizes only the latest technology and processing methods to manufacture all of our flat washers. We carefully monitor each washer to be sure it is made to precision. You'll be satisfied with the end results.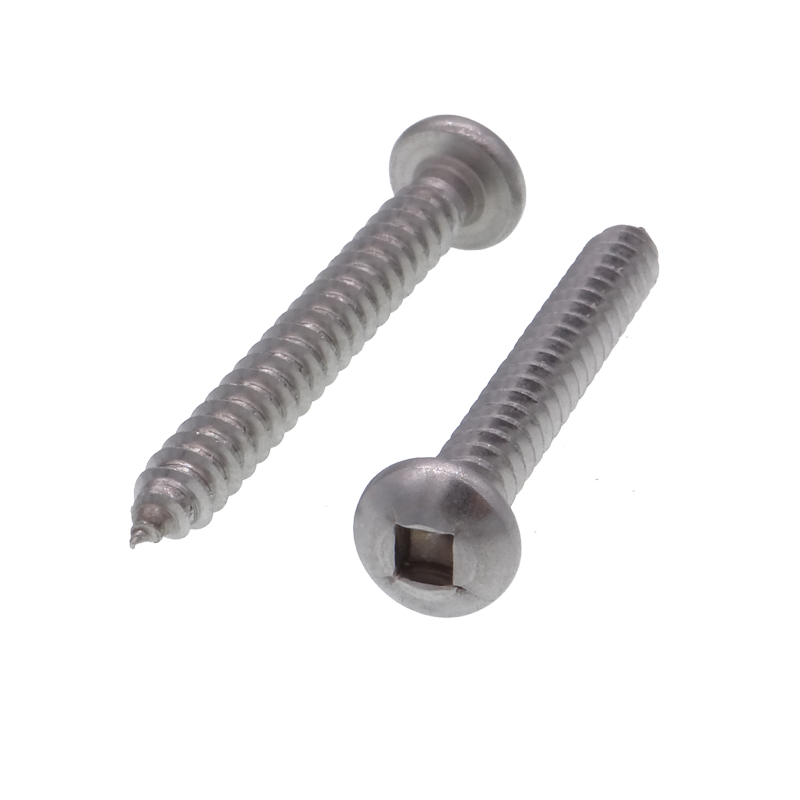 Robertson Screws, Square Head Screws
Robertson screws, also known as square head screws or Scrulox screw drive, with Square Center and have a square-shaped socket in the screw head and a square protrusion on the tool. Both the tool and the socket have a slight taper. Originally to make the manufacture of the screws practical using cold forming of the heads, this taper provides two other advantages which have served to popularize the drive: it makes inserting the tool easier and tends to help keep the screw on the tool tip without the user needing to hold it there. Robertson screws are commonplace in Canada, though they have been used elsewhere and have become much more common in other countries. As its advantages spread, Robertson fasteners have become popular in woodworking and in general construction. Combinations of Robertson/Phillips/slot drives are often used in the electrical trade, particularly for device and circuit breaker terminals, as well as clamp connectors. Robertson screwdrivers are easy to use one-handed because the tapered socket tends to retain the screw, even if it is shaken. They also allow for the use of angled screw drivers and trim head screws. The head features a slightly tapered square socket making it self-centering, easier to drive one-handed, and slip-resistant. Because it sped up production with less chance of product damage, the manufacturing sector loved it, making Robertson's screw an instant hit.
Robertson Head Vs Phillips Vs Torx
The Torx is actually fractionally quicker to seat on the screw. This make sense when you consider that there are six points on a Torx, versus four on a Robertson. So there are more positions where the Torx screwdriver will just slip into place. Phillips screws tend to need more downward force applied to the screw, compared to a Robertson screw. This primarily prevents the driver from slipping off the screw. This is especially the case for longer screws, like those used to attach cabinets to walls, etc
Need Custom Bolts For Your Industry?
As a 20-year industry experience manufacturer with a factory equipped with precision machines, we can provide, from consultation to production, a one-stop solution for you.
Contact Us
Are you looking for screw manufacturers?
24hours online Service
Related Articles