Countersunk Painted Stainless steel wood screws
Countersunk Painted Stainless steel wood screws
Features: Stainless steel screws, self tapping screws, painted screws, countersunk screws, Phillips screws. decorative screws
Material: Stainless steel. Coating: Painted
Drive: Phillips; Head: Countersunk; Thread:Half
Customized dimensions and materials, lengths are available
Among the many materials wood screws are made from — brass, bronze, aluminum, etc. — steel screws are the most useful for woodworking and interior DIY projects. They're strong, affordable, and readily available in a vast range of sizes. But old-fashioned tapered steel wood screws can be a pain to use. Wood screws have sharper, coarser threads with a sharper tip than self tapping screws. This allows the screw to easily cut into the wood with reduced stress within the housing, which helps to prevent splitting
Phillips drives are the most common type of screw drive. They were developed as one of the first alternatives to the slotted drive. Different-sized screw heads require different-sized Phillips drivers. Our spec sheets indicate the correct driver sizes for the screws that we carry.
Partially-threaded screws are used in applications where two pieces of material must be joined together very tightly. The top material is pulled along the smooth shank on the screw and clamped to the base material. These types of screws do not require a clearance hole but they may still require a pilot hole.
Need Custom Screws for Your Industry?
As a 20-year industry experience manufacturer with a factory equipped with precision machines, we can provide, from consultation to production, a one-stop solution for you.
About Us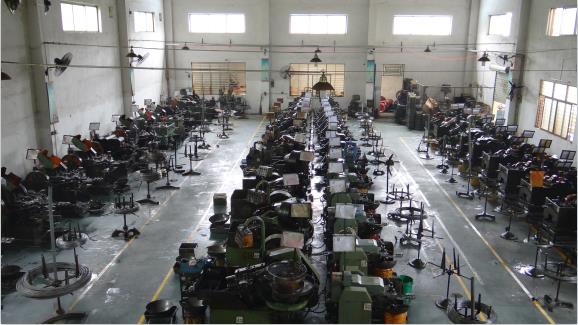 Shenzhen Heat Hardware Co., Ltd is a leading custom screw manufacturer in China founded in 2000 years. We are specializing in custom screws, security screws, Sems screws, Chicago Screws, Weld Screws, Long screws, Micro Screws, Thumb Screws, Set Screws, Custom bolts, carriage bolts, nuts, and other custom Fasteners. With more than 20years of industry experience. We have serviced over 20000customers including the aerospace industry, automotive industry, electronics, mechanical and electrical products, robots, the Medical industry, communications industry, Outdoor sports products, smart appliances, etc. we can provide one-stop fastener customized service for you no matter what kind of custom fastener you need.
Related Products
Contact Us
Are you looking for screw manufacturers?
24hours online Service
Blogs