Color Head Zinc Plated Decorative screws
Color Head Zinc Plated Decorative screws
Features: color head screws, zinc plated screws. Steel screws, decorative screws, decorative fasteners
Materials: Steel; Finish coating: Zinc plated
Head: Round Drive:Phillips
Hot-dip galvanizing or zinc plating can be used on anything from small nuts and bolts to large beams for buildings. The steel is put in a big bath, where the coating is applied. If it's galvanized, it will be dull grey and a little rough. A zinc plated product will be shiny and smooth.Zinc is the ideal fastener plating material for the vast majority of outdoor and industrial applications. Stainless steel does provide superior corrosion resistance but is generally too expensive for non-specialty applications. Both galvanization and zinc-plating offer a high level of protection against corrosion. Screws, of course, are typically made of metals and alloys, some of which include steel, aluminum, and brass.
Color screws or Decorative screws are Perfect for that finishing touch for a project, signmaking, crafts, DIY, and more. Screws are powder coated for a very tough and durable finish. Please note – only the screw heads will be colored.
This screw comes with zinc plated, Phillips head, and machine thread. Heatfastener is a professional custom screws manufacturer and supplier, not only screws but also bolts and other fasteners. Material can be stainless steel, carbon steel, titanium, or aluminum. etc. Metric and Inches are available. Non-standard sizes, materials, and finishes are available to order as specials, including small volume manufacture, modifications, and custom parts made to drawings.
Need Custom Screws for Your Industry?
As a 20-year industry experience manufacturer with a factory equipped with precision machines, we can provide, from consultation to production, a one-stop solution for you.
About Us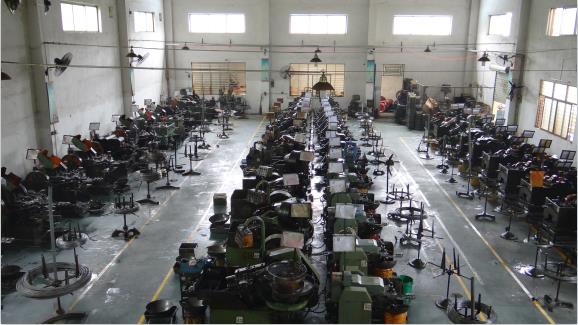 Shenzhen Heat Hardware Co., Ltd is a leading custom screw manufacturer in China founded in 2000 years. We are specializing in custom screws, security screws, Sems screws, Chicago Screws, Weld Screws, Long screws, Micro Screws, Thumb Screws, Set Screws, Custom bolts, carriage bolts, nuts, and other custom Fasteners. With more than 20years of industry experience. We have serviced over 20000customers including the aerospace industry, automotive industry, electronics, mechanical and electrical products, robots, the Medical industry, communications industry, Outdoor sports products, smart appliances, etc. we can provide one-stop fastener customized service for you no matter what kind of custom fastener you need.
Related Products
Contact Us
Are you looking for screw manufacturers?
24hours online Service
Blogs